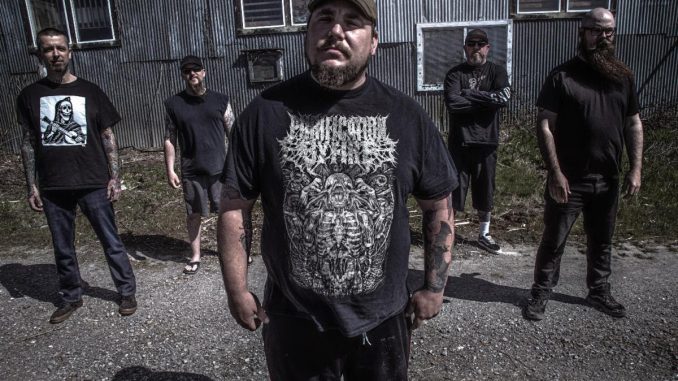 New EP 'This Is Punishment' Out May 23rd
Northern California Death metal outfit GREYBUSH have unveiled the first look at their upcoming EP. Today, the band has partnered with Metal Insider to premiere the music video for the record's first single, "Roadneck". A killer track inspired in part by the brutal slayings of Ed Kemper, fans can check out the "Roadneck" video premiere
right here
.
The new EP from Greybush, 'This Is Punishment' will see a May 23, 2022 release, with an album release show set for the same night at Goldfield (Midtown) in Sacramento, CA.
About Greybush:
Hailing from Northern California, Greybush brings a blend of crushing grooves accompanied by heavy riffing and nonstop abrasive drum work. After putting in work to create a strong foundation across the West Coast, the band is moving forward to continue solidifying their place in the Metal Community.
In 2020, Greybush released their first demo, titled Symbiotic, and have since prepared a new EP for 2022. The new EP, This Is Punishment showcases a more refined sound of the project and a prime example of Heavy Hardcore riffing blended with a variety of Beatdown Death Metal drums. On top with a brash "In Your Face" style vocal range to tie it all together the madness of the lyrical themes on each track.