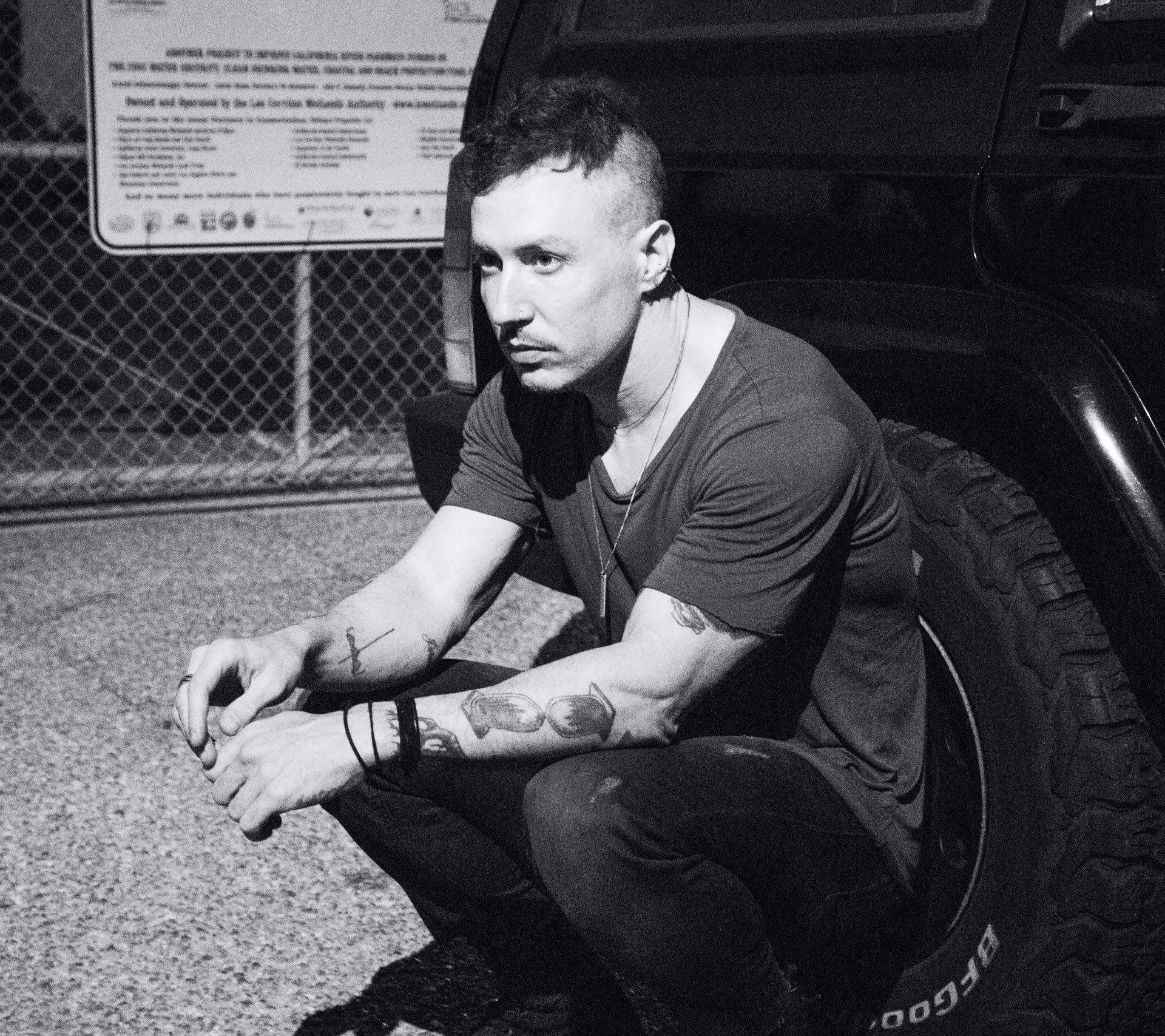 July 30, 2020, LOS ANGELES – Greg Puciato (The Black Queen/Killer Be Killed/The Dillinger Escape Plan) has shared "Roach Hiss" (https://www.revolvermag.com/music/greg-puciato-appears-cover-new-revolver-issue-limited-edition-vinyl-available) the fourth single from the singer's eagerly-awaited solo debut, Child Soldier: Creator of God (Oct. 23, Federal Prisoner).

The song's arrival coincides with the unveiling of Revolver's Summer cover, which finds the wildly eclectic frontman discussing his desire to create the 15-song release: "Not being married to band members means not having to compromise. But that also means that you're not able to benefit from where that compromise might take you – which is often a thing you wouldn't have thought of yourself. But the flipside is being able to do whatever the fuck you want."
"Roach Hiss" 7-inch cover
Puciato has partnered with Revolver on a highly limited (500 piece), exclusive bundle featuring a 180-gram white vinyl 2LP variant of Child Soldier: Creator of God that also features an alternate black on black cover, a "Roach Hiss" swamp green 7-inch single featuring artwork from Puciato and Federal Prisoner collaborator Jesse Draxler as well as a slipcased copy of the Summer issue. More details can be found here: https://shop.revolvermag.com/products/greg-puciato-special-collectors-edition-with-slipcase.

A trio of singles have previously been released in the lead up to the October album: the "pummeling" (Loudwire) "Do You Need Me To Remind You?" (https://youtu.be/d7Iaw_wjhaY), the "crushing" (Kerrang!) "Fire For Water" (https://youtu.be/kcq8ooRTRpw) and the "sinister" (Consequence of Sound) "Deep Set" (https://youtu.be/sJhPsE6K5t0). A black vinyl variant, which is limited to 1000 copies and close to sold out, as well as digital pre-orders, are available via Federalprisoner.bandcamp.com.

Child Soldier: Creator of God was produced by Nick Rowe (Vampire Weekend, Haim) and mixed by Steve Evetts (The Dillinger Escape Plan, The Cure). Puciato performed all instruments with the exception of drums, which were played by Ben Koller (who plays on "Roach Hiss"), Chris Pennie and Chris Hornbrook.
Photo credit: Jesse Draxler