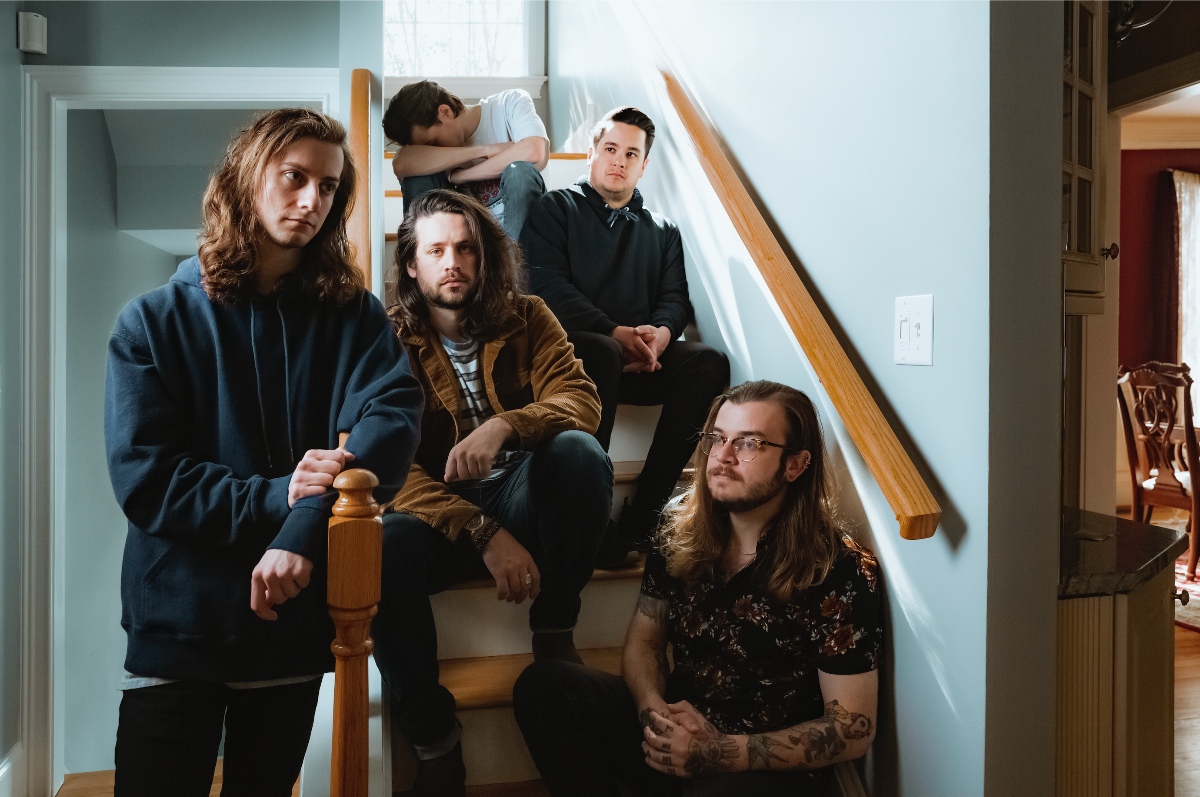 Philadelphia quintet
GRAYSCALE
have shared the video for new song "
Diamond
."
Watch and listen here.
A loose and lighthearted retro melody is threaded throughout the song, which boasts a smattering of playful and sparkling synths. It's another instance of the band's ever-evolving sound and it will leave fans thrilled about the sonic twists and turns Grayscale continue to take.
"'Diamond' is a song about feeling free and in control of your mind and your life," says singer Collin Walsh. "It's a song about feeling ecstasy, warmth, comfort, calmness, and confidence all at once. That carefree feeling is something I've been in search of all my life; when I feel it now and then, I try to hold onto it as long as I can. It's a song about that 'Damn, everything feels so good right now, I'm just going to ride this wave before it crashes again' feeling."
Walsh continues, "Through struggle comes growth. I've had quite a lot of both the last few years. 'Diamond' is about conquering that feeling of hopelessness that comes through you, and just accepting that that's part of being human. It's all about enjoying the highs and taking the lows as they both inevitably come along."
Grayscale initially debuted "Diamond" via their livestream event, in which they enabled concert promoters around the world to help sell tickets and let them retain 50 percent of the income. Since live music promoters have been hit especially hard by the COVID-19 pandemic, Grayscale felt it was important to support the people and professionals who've always supported their band.
Grayscale formed in 2011 and released several EPs. They made a splash with their debut full-length Adornment, which arrived in 2017 via Fearless Records. The band explored themes of sex, drugs, death, despair, and everything that embodies life through a lens that finds a lot of positivity in surviving the darkest of experiences on the critically acclaimed sophomore effort Nella Vita. The album displayed varied influences — from '90s rock to funk. The record was dubbed "captivating" by PopCrush, "brilliant" by Kerrang!, and "classic" by Alternative Addiction, while Alternative Press declared that band "captured candid vulnerability." Cryptic Rock labeled the album "eloquent and honest," as The Honey Pop called it "a journey of emotions." Nella Vita was a true watershed moment for the band and set the stage for what's to come. The only thing that's certain is there is no ceiling for Grayscale, who were christened "young and talented" by Forbes for their handling of their merchandising business.
GRAYSCALE ARE:
Collin Walsh — Vocals
Dallas Molster — Guitar
Andrew Kyne — Guitar
Nick Ventimiglia — Bass
Nick Veno — Drums