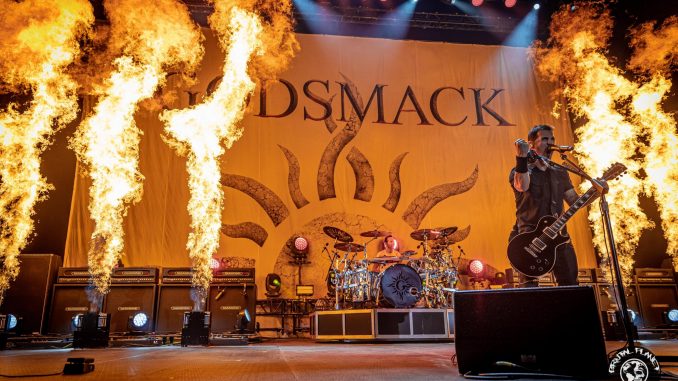 It was a warm spring evening in Minneapolis last Saturday, and thousands of people traveled from all four corners of the state to come to see the 93X Twin City Takeover. As soon as we walked in, we could feel the energy building- this was going to be an incredible night of music.
The opening act was Lilith Czar. I first saw this band when they opened up for Halestorm and Evanescence last winter. As the lights in the venue dimmed, the speakers played a recording of "Intro Poem," and the band took their positions on stage. Soon the shriek of "Feed My Chaos" broke out and everyone went wild. Despite many of the crowd having never heard Lilith Czar's music, they received it quite well. Everyone seemed captivated while Lilith strolled back and forth on the stage belting out the lyrics to "100 Little Deaths."

Along with the band's rebranding came an emphasis on feminism, as could be heard in their song, "King." Lilith knelt down at the edge of the stage and sang the chorus of her sermon, "If it's a man's world, I wanna be king, If it's a man's world, don't wanna be queen, If it's a man's world bringing me down, If it's a man's world wearing the crown, If it's a man's world, I wanna be, I wanna be, king." One highlight from the setlist was hearing the rendition of Stevie Nicks' "Edge of Seventeen." Whether it was the classic cover or her own song, Lilith's impressive voice filled the venue and wowed us all. The band's drummer, Lindsay Martin, is one of my favorite percussionists to watch live. The band closed with their energetic single, "Anarchy." There is no doubt this band is gathering a larger fanbase on this tour.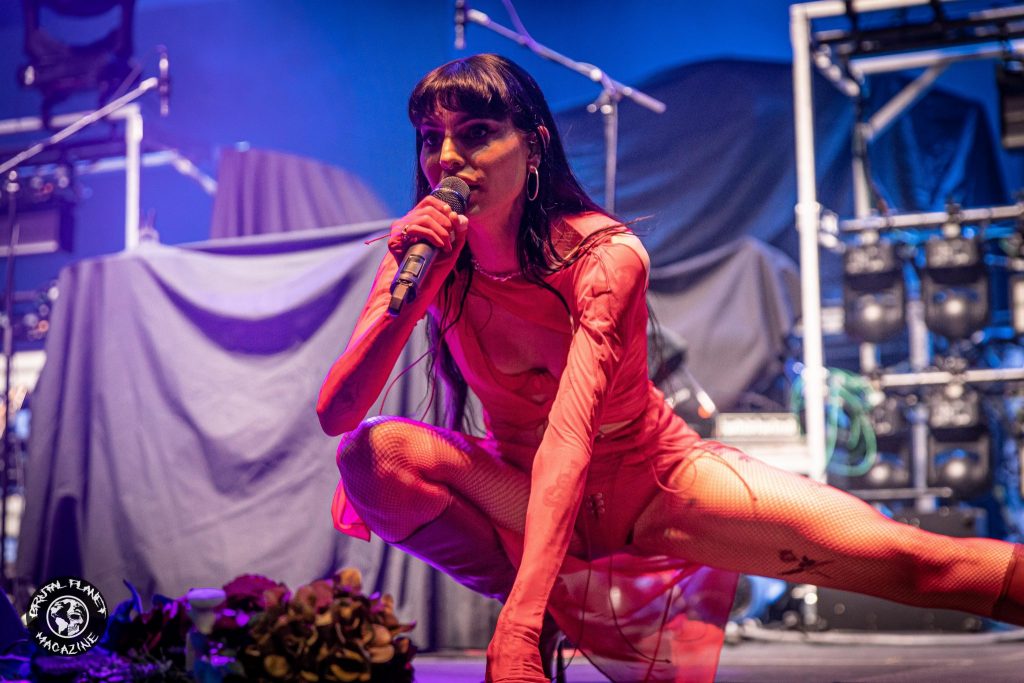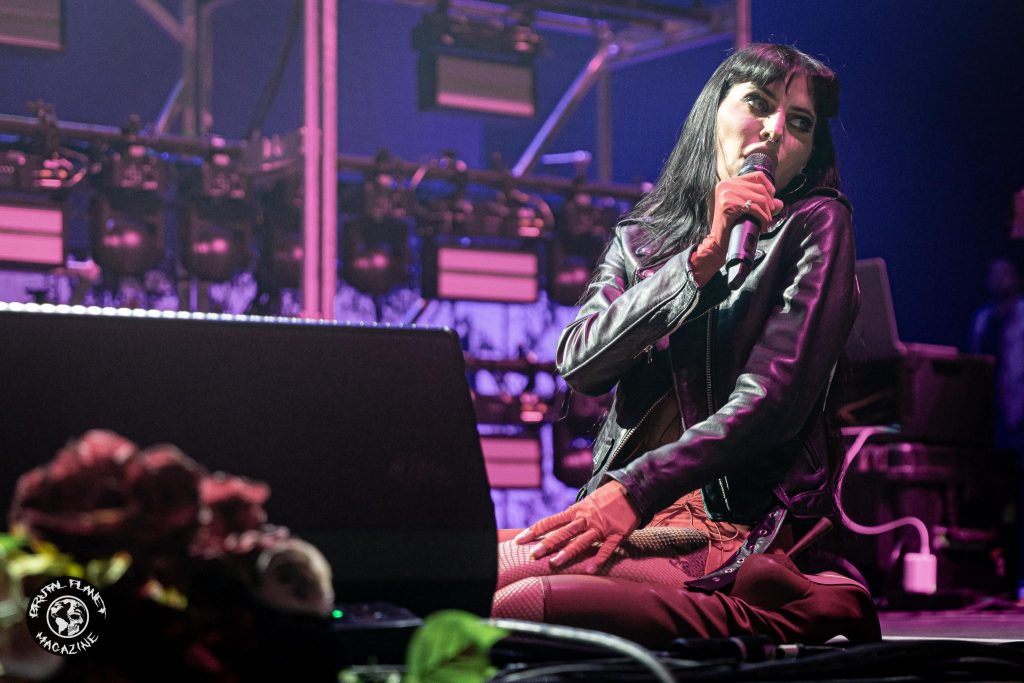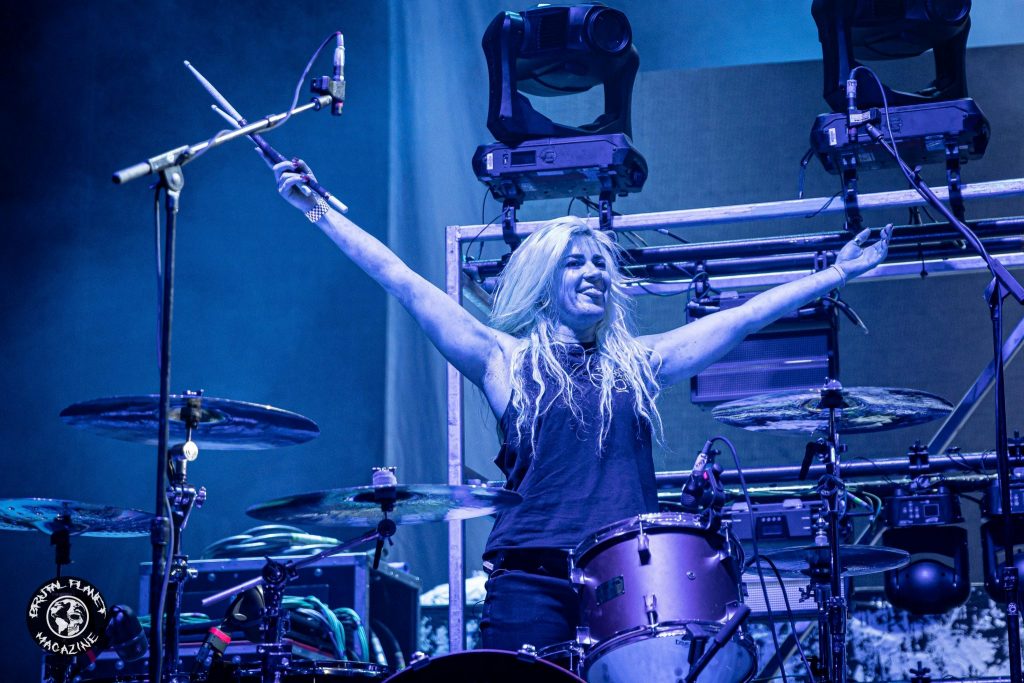 Next up was one of my all-time favorite bands, Wage War. I have been listening to these guys since they started back in 2015, and love seeing them play live. They opened with their 2021 single, "Relapse" and the crowd went wild. This five-piece continued to rock the venue with their hits like "Teeth," "Low," and their arguably heaviest single, "High Horse." Frontman Briton Bond paced around like a caged lion as he directed everyone's attention to the stage.

Another highlight of seeing Wage War perform live is hearing guitarist Cody Quistad do the clean vocal duties. Many musicians can perform in the studio (when they are able to do multiple takes on difficult parts) but when you hear them live, they just can't hit the notes or play their instruments with precision. That is NOT the case with Quistad. He sings the melodic parts beautifully (I never heard him miss a note) and does it while playing guitar. He is truly the real deal. The band closed their set with their hit, "Stitch."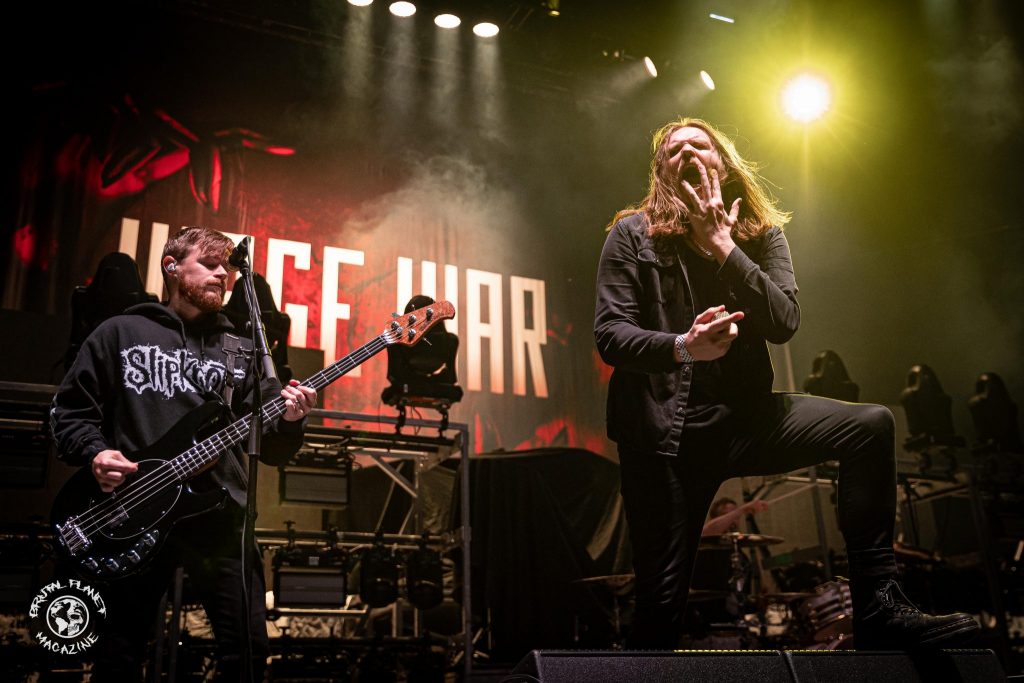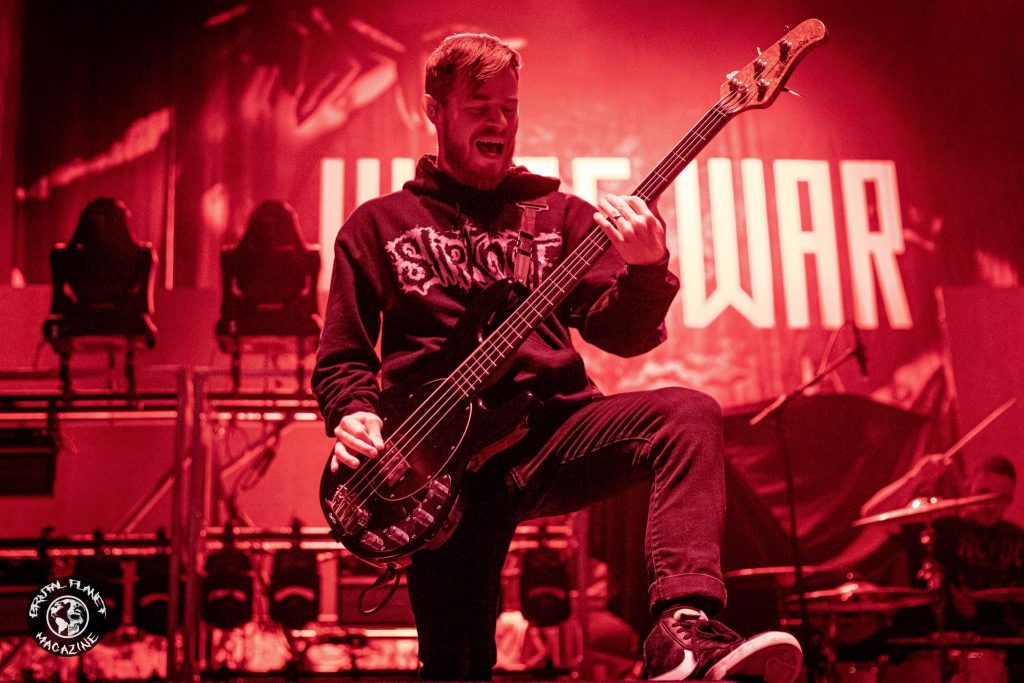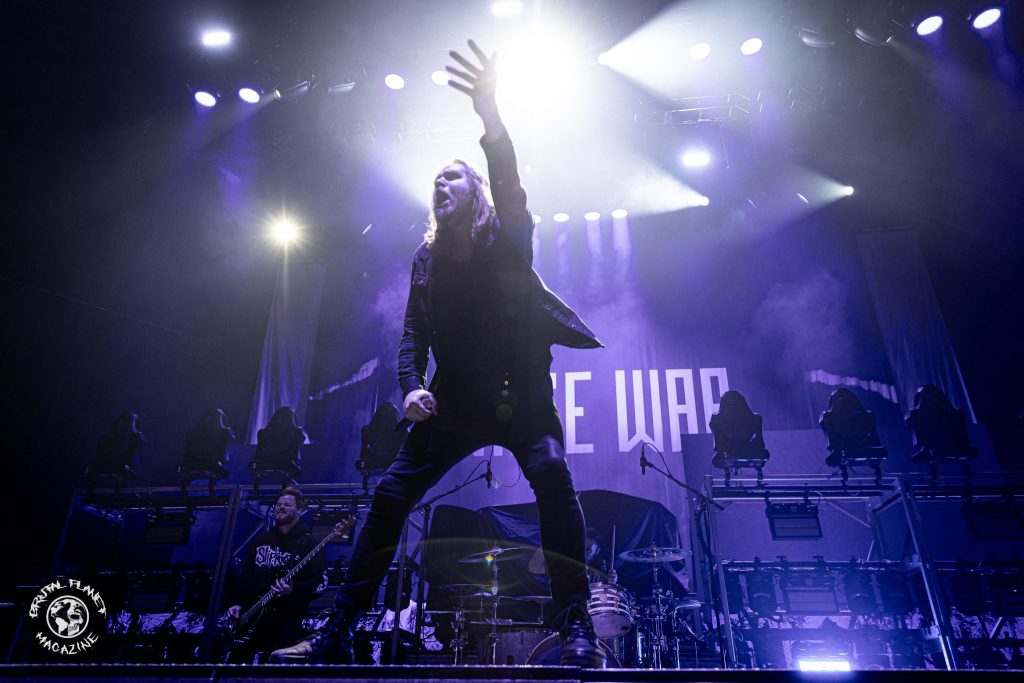 As more people poured into the arena, Asking Alexandria took the stage. This British quartet opened with "Alone Again," their first single from their latest album, "See What's On the Inside." The crowd went wild as the band continued with "Antisocialist" and "They Don't Want What We Want (And They Don't Care)."

Adorned with aviator sunglasses, frontman Danny Worsnop strode back and forth between each side of the stage, making sure everyone in the arena was paying attention to the energy from the band. He continued to belt out vocals to "The Violence," "Where Did It Go?," and "Into the Fire." As the band's forty-minute setlist neared its end, they played two of their certified Gold singles- "Moving On" and "Alone In a Room."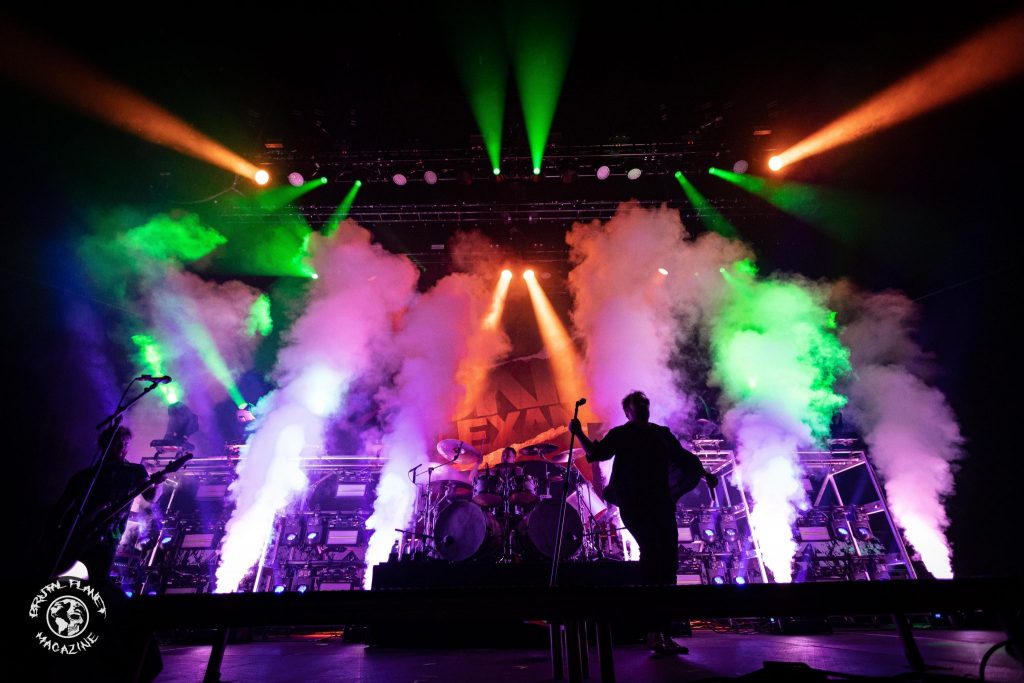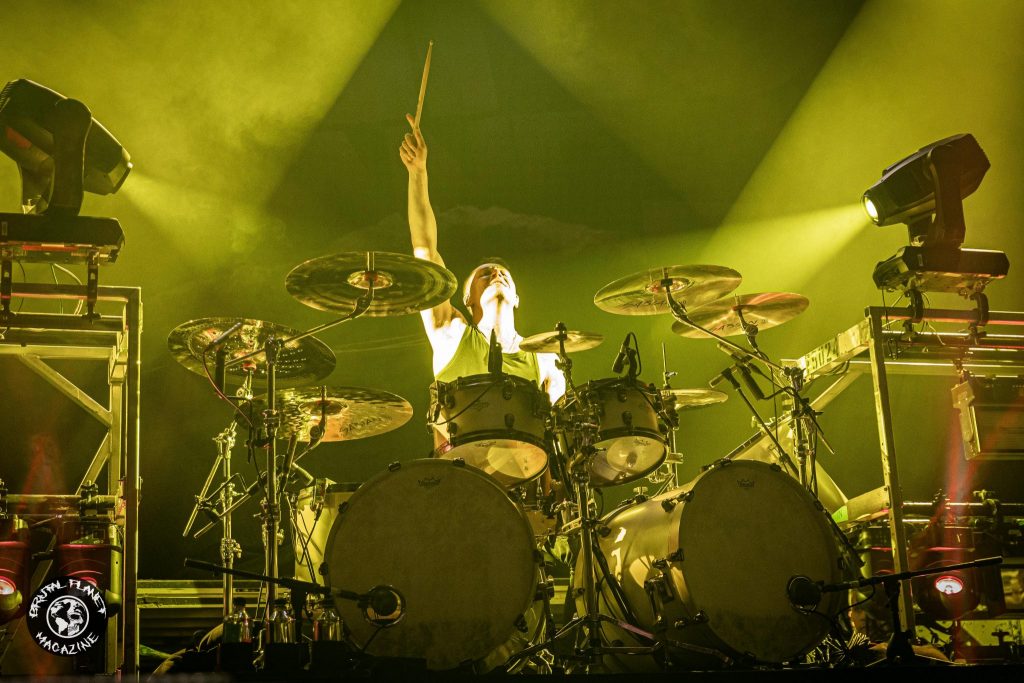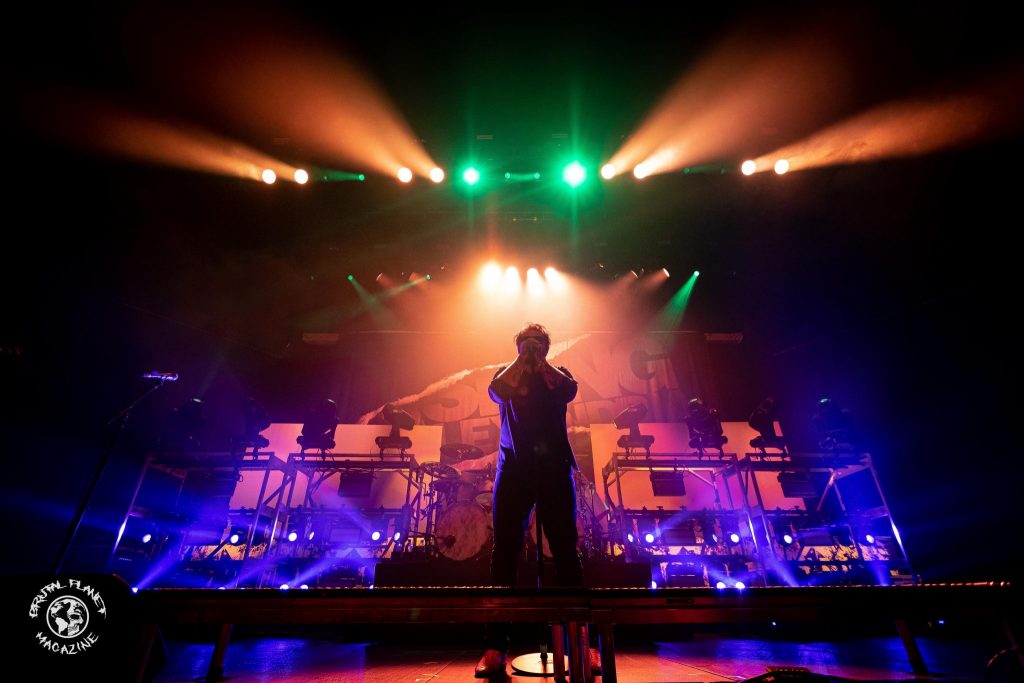 Next, as "Jump Around" played over the speakers, Three Days Grace emerged from behind the stage. The opening notes rang out and Matt Walst's powerful vocals began the band's first single, "So Called Life" from their latest album. Until this point, we all felt as though we were awake, but this Canadian quartet delivered new energy into the room, bringing the crowd even more to life with their 2006 single, "Animal I Have Become." Next, the band played two more of their early songs, "Home" and "Pain."
After the powerful single, "The Mountain," the band continued to keep things amped up with their hard-hitting tracks, "The Good Life, and "Painkiller." Things were brought down a little as the band played "Never Too Late" and there was not a silent person in the crowd- everyone was singing along. To end their set, these four musicians closed with "I Hate Everything About You" and "Riot." I don't think there was a disappointed fan in the audience. You can tell that Three Days Grace has a ton of fun playing together live.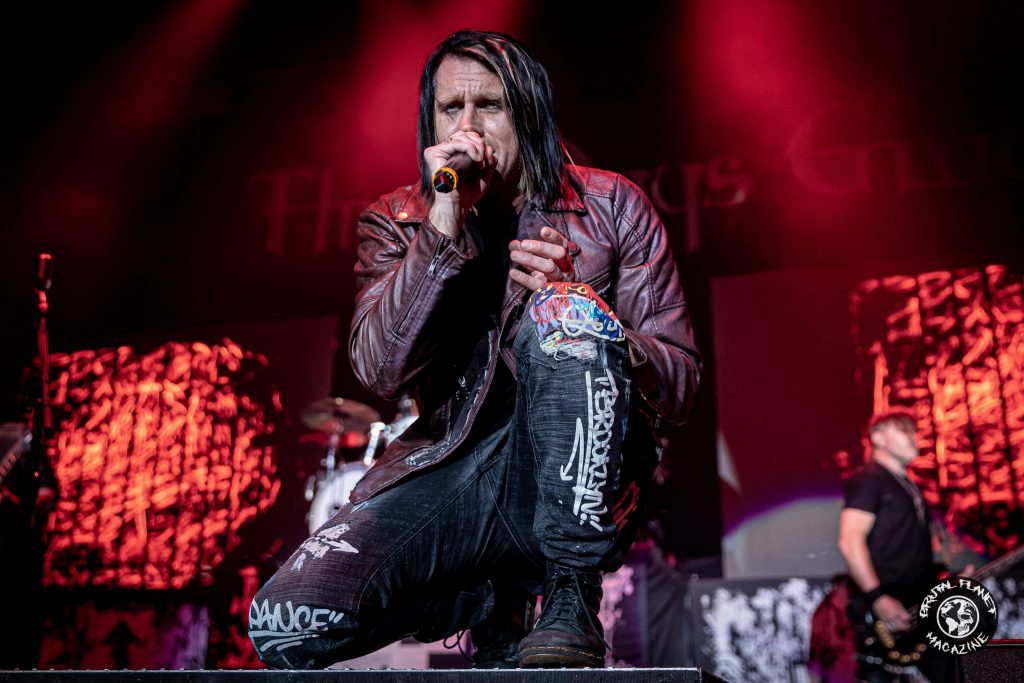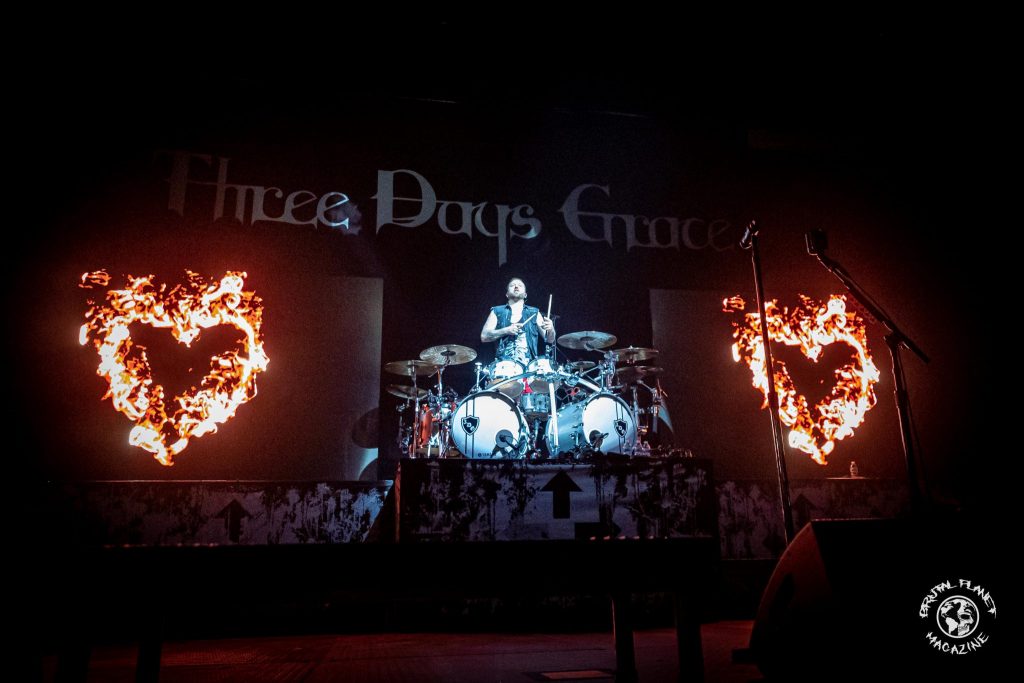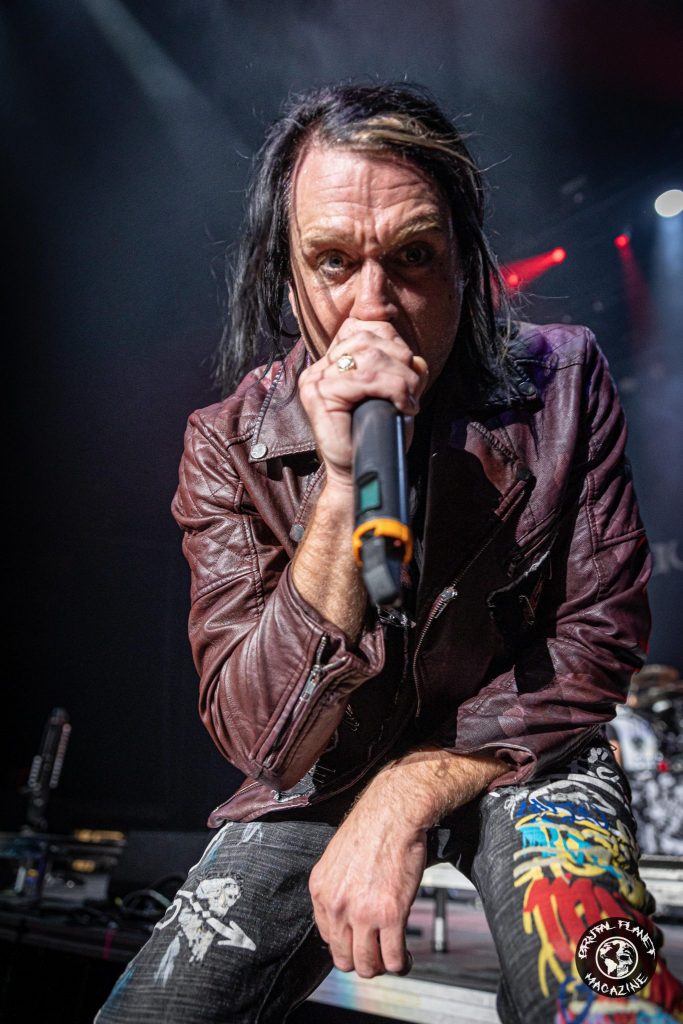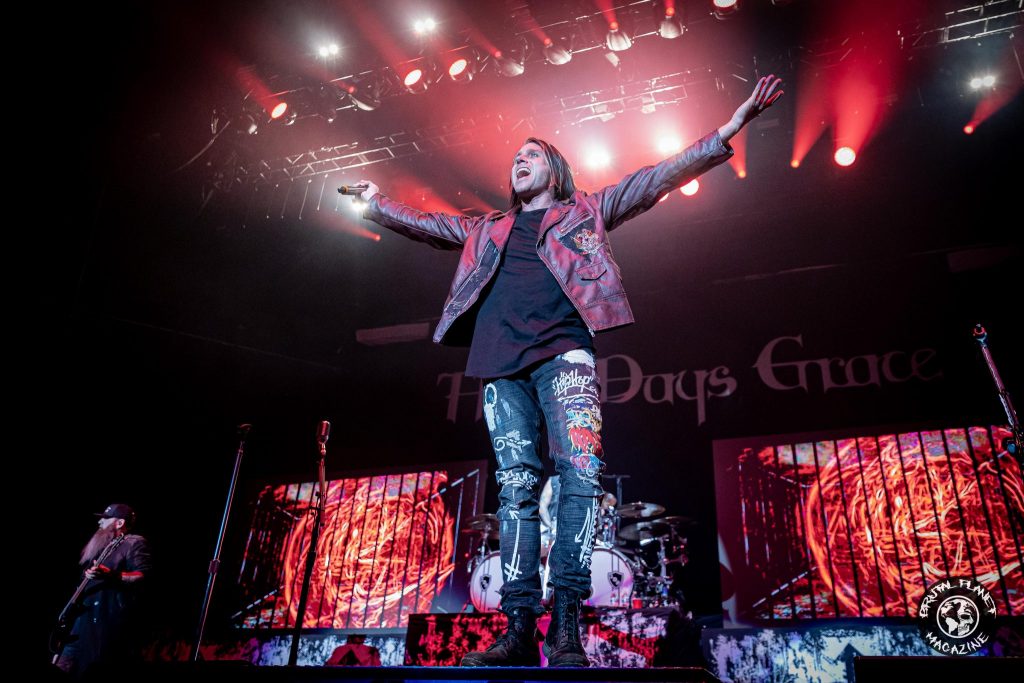 We all waited for the mighty Godsmack to take the stage. It was such a surprise to hear the band open with their mega-hit single, "I Stand Alone" as it is normally a song reserved for an encore. The entire venue moved as the band rocked their set. Vocalist Sully Erna continued to engage the crowd with their 2018 single, "When Legends Rise." My favorite thing about seeing Godsmack perform is watching drummer Shannon Larkin behind the kit. He is the most animated percussionist I have ever seen and he absolutely killed it playing "1000hp." He bellowed out thundering rhythms as flames shot back and forth between him and the band.

Godsmack's setlist comprised songs from each of the band's seven albums, along with a couple of cover songs. There have been rumors of a new album for a couple of years now, so we were all hoping to hear a debut performance of a new song, but sadly, it wasn't time yet. Long-time fans loved hearing older hits like "Straight Out of Line," "Awake," and "Speak," while the younger generations preferred hearing songs from the band's later material like "Something Different" and "Cryin' Like a Bitch."

The chemistry between the band members was perfect as the band finished their set rocking the foundations of the Target Center with their very first single, "Whatever" and their Platinum hit, "Bulletproof." Fourteen songs weren't enough for this Minnesota crowd, however, and they demanded more. Sully came back out, sitting at a beautiful white grand piano, and began to play "Under Your Scars." The band soon joined in, adding crescendo as the song came to its end. The final song of the night was a cover of The Beatles, "Come Together" and a snippet of Led Zeppelin's "Stairway to Heaven." After the show ended, I asked a few people around me what they thought of the night and the answers all reflected the same thing I was thinking- this was one of the best shows I have seen in a long time. If you're still able to catch this tour, do not miss it!