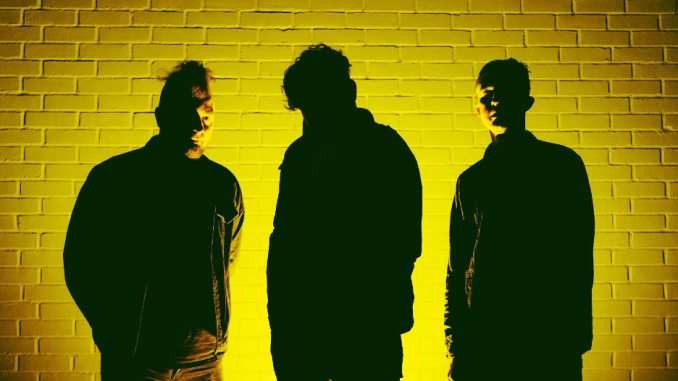 Dates & Details HERE
Vinyl Reissues of 'Twin Dream' + 'Spotted Horse'
Coming August 16th via Brutal Panda
Pre-Orders HERE
"Sky-scraping post-metal with doomy girth, black metal ferocity, and post-hardcore bite."
-Revolver
"Shrieking, blasting, immersive, cataclysmic nightmare fuel."
-Decibel
Austin, TX trio GLASSING have announced a 2+ week headlining US tour this Summer / Fall including appearances at Crucial Fest and No Coast with Kowloon Walled City, Today is the Day and more. After cutting their teeth last year performing with the likes of Chat Pile, Pelican, Cult Leader, City of Caterpillar, Portrayal of Guilt, Unsane and others, these will likely be GLASSING's last live performances until new music is released. A complete listing of dates is available below.
Additionally, GLASSING is currently recording their fourth full-length album and follow up to 2021's critically acclaimed full-length 'Twin Dream' and 2022's 'Dire and Sulk' EP. A strong testament of what aggressive and heavy music can be in the 21st century, the new record promises to be their most refined yet unhinged material to date.

Made whole by Cory Brim's undeniably unique guitar voicing and melodies, Dustin Coffman's vocal abilities and colossal bass, and more recently adding Scott Osment's (Deaf Club, Weak Flesh) precision and fury behind the kit, the group is officially firing on all cylinders. Their spirited live shows have only gotten tighter, and their music somehow more intense.

Now with three full length albums, two EPs, and 7 years of touring under their belt, GLASSING is poised to continue to turn heads with album number four. The new album is being recorded with Andrew Hernandez (Balmorhea, The Sword, Mammoth Grinder) at 12th Street Studios in Austin, TX and will be mixed and mastered by Will Killingsworth at Dead Air Studios (Orchid, Magic Circle, Magrudergrind, The Men). An early 2024 release date is expected.

Lastly, Brutal Panda Records have announced represses of GLASSING's two latest full-lengths, 'Twin Dream' and 'Spotted Horse', the former with alternate cover art. Both records can be pre-ordered HERE
"Hardly is music ever as emotive and mind-melting as 'Twin Dream'"
– Invisible Oranges
"The music that GLASSING makes can best be described as a beautifully cathartic apocalypse."
– Treble Zine
"GLASSING offer quite the maelstrom of metal….a true adventure"
– Metal Sucks
GLASSING Tour Dates:
8/23 Albuquerque, NM @ Chancla
8/25 Salt Lake City, UT @ Crucial Fest
8/26 Las Vegas, NV @ Legion Post 8
8/27 Phoenix, AZ @ Rebel Lounge
8/28 Pomona, CA @ O'Donovans
8/29 Los Angeles, CA @ Resident
8/30 Oakland, CA @ Stork Club
8/31 Eugene, OR @ John Henry's
9/1 Portland, OR @ High Water Mark
9/2 Seattle, WA @ Substation
9/3 Tacoma, WA @ Plaid Pig
9/4 Boise, ID @ Shredder
9/6 Denver, CO @ Hi-Dive
9/7 Kansas CIty, MO @ Howdy
9/8 Oklahoma City, OK @ The Sanctuary
9/9 Austin, TX @ Parish
9/10 San Antonio, TX @ Paper Tiger
10/21 Denton, TX @ No Coast Festival (w/ Kowloon Walled City, Today is the Day, etc.)
About GLASSING:

No one sounds like GLASSING. Notoriously hard-to-classify, the Austin trio (named after a Planes Mistaken for Stars song) cemented themselves as a pillar of Texas underground music with their 2021 full length, 'Twin Dream' (Brutal Panda Records). Owing as much to the Cure as they do to Neurosis, Nails, or Pg. 99, GLASSING followed suit a year later with the assaulting, nightmarish lullaby of an EP, 'Dire and Sulk' (Brutal Panda Records, Medication Time Records EU).
GLASSING are:

Scott Osment – Drums

Cory Brim – Guitar

Dustin Coffman – Vocals/Bass