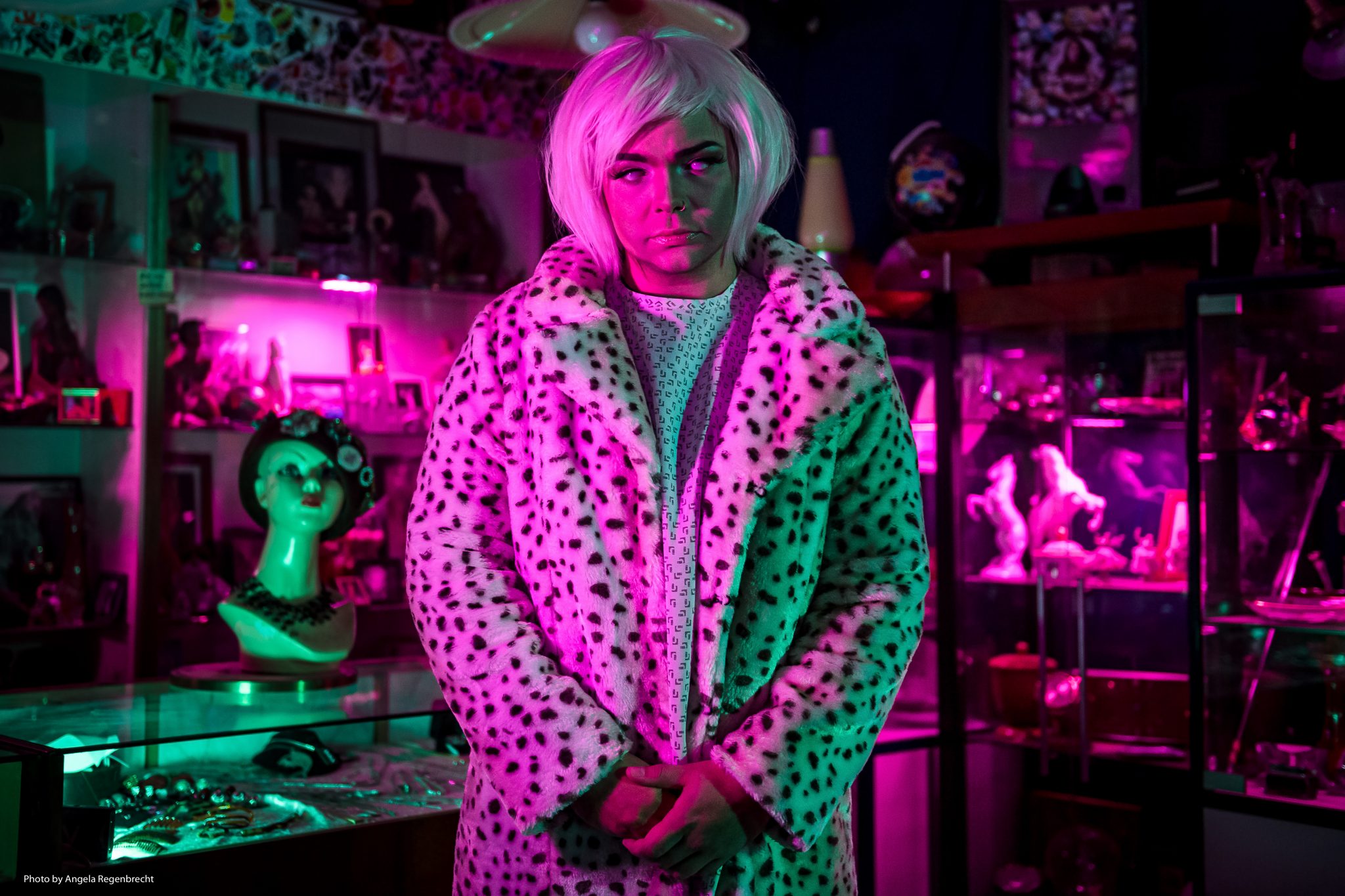 SELF-TITLED DEBUT ALBUM OUT NOVEMBER 13 ON CENTURY MEDIA
GHØSTKID's music is a headlong dive into darkness and aggression. It aligns on new paradigms — baring its teeth while keeping a sense for catchy melodies. GHØSTKID is also the new namesake of Sebastian "Sushi" Biesler (formerly Eskimo Callboy) and a conspiracy of friends and like-minded allies who have come to a riot of their own: Drummer Steve Joakim from Sweden, as well as guitarist Danny Güldener and bassist Stanislaw Czywil, both of whom were previously in To The Rats And Wolves.
GHØSTKID's self-titled debut album, which was co-produced by Phil Sunday and produced by renowned producer Sky van Hoff (Rammstein, Emigrate), drops via Century Media on November 13. Pre-order it here.
Today, the band has released the video for "YØU & I." Watch it here.
"'YØU & I' is probably the most personal track on the record and based on a true story," GHØSTKID comments. "It's the story about a close person who is in a coma. It seems like you can't really do anything, but somehow, you've got a connection and it really feels like you are facing all of this together. I strongly believe that being there and letting someone feel that he or she is not alone definitely has an impact. The video is a metaphoric walk through the 'coma world.' It's about finding a way out of it together, about support, and about help. Sometimes, this is all what we need to make it through tough times, to know that we're not alone."

The video was produced by GHØSTKID and Mirko Witzki with visual effects coming from Timo Krahl.
GHØSTKID TRACK LISTING:
"FØØL"
"START A FIGHT"
"SHARKS"
"DRTY"
"THIS IS NØT HØLLYWØØD" (Feat. Timi Hendrix)
"YØU & I"
"SUPERNØVA" (Feat. Marcus Bischoff)
"CRØWN" (Feat. Mille Petrozza)
"CØLD WØRLD"
"ZERØ"
"THIS IS NØT HØLLYWØØD" (Feat. Johnny 3 Tears)

GHØSTKID ARE:
Steve Joakim — Drums
Sebastian "Sushi" Biesler — Vocals
Danny Güldener — Guitar
Stanislaw Czywil — Bass