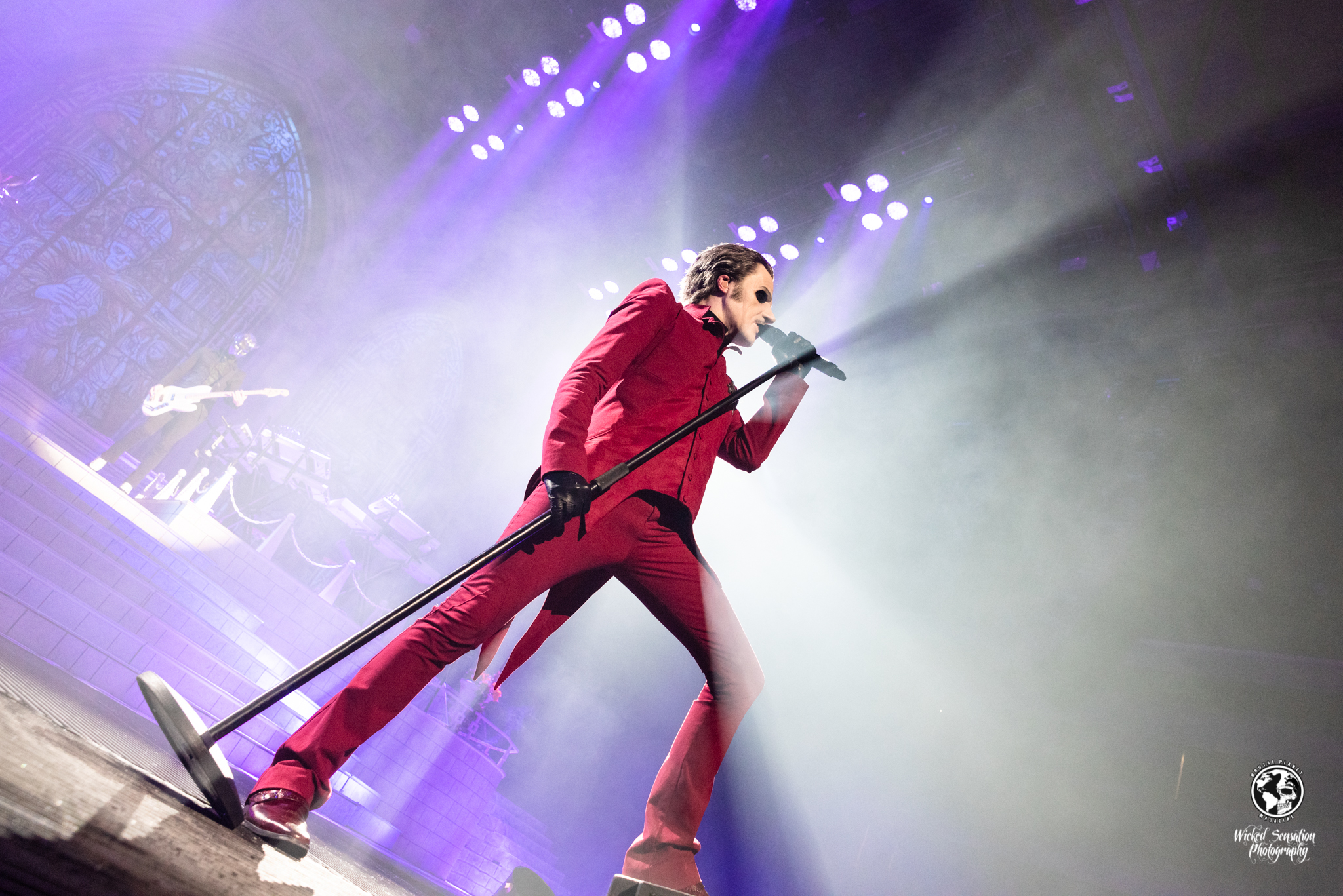 The masses gathered to hear the musical preaching of Swedish black metal band Ghost, at the Maverick Center, September 29th. They are not your typical black metal band. No indiscernible vocals and blast beats here. Ghost's music is wrapped in guitar rhythms and tones the likes of Metallica. The vocals are clean and melodic. This night a spectacle was held and more converts were dunked in the water.
Cardinal Copia led the ritual backed up by the seven other members aptly titled The Nameless Ghouls. "Ashes" was the opening song, followed by "Rats", then "Absolution". As I shot the first three songs from the pit, I couldn't stop headbanging the entire time. I ran around from one end to the other following the band members like a wolf on prey. I would turn around to the crowd and use my 6'3" frame to raise my camera high and take pictures of the crowd. They were feeding their dynamic electricity to each other and the band. I fed off that energy, and at times pulling my best offensive lineman moves to get around the other photogs and security.

The flow and connection of the entire set blew me and others I spoke to away. Tobias Forge, Cardinal Copia, engaged the crowd and commanded the stage. He moved side to side, front to back. At one point he asked the crowd if they wanted to hear their 'poppier' type music or something that would, and I quote "tickle the taint." The question didn't even need to be asked. We wanted the heaviest Ghost had to offer.
At the end of the set, gold confetti and 'Ghost bucks" rained down upon us. It was like New Year's at Madison Square Garden. Twenty songs and nearly two hours later, we were left spent. Our taints were tickled and we still wanted more.