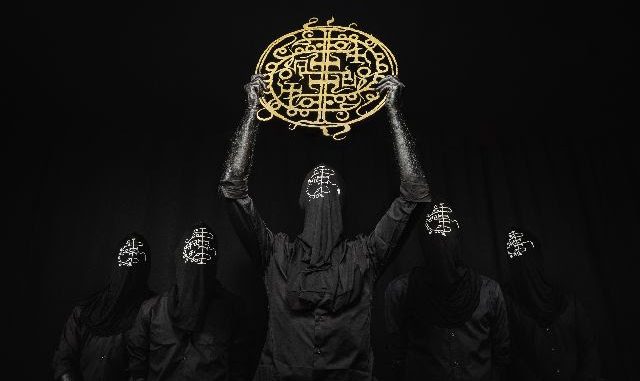 Cathartic black metal entity GAEREA will be releasing its third full-length album, 'Mirage,' on September 23, 2022! The enigmatic band is now unveiling the title track from the offering along with a music video. The video, which was directed by Guilherme Henriques, can be seen and heard at THIS LOCATION.
GAEREA comments on the new offering: "The third single for the upcoming GAEREA album is finally upon us. The song is called 'Mirage' and it serves as the Bleeding Burning Torch which also names this record. It represents a battle between high and low, reality and perception and Solitude vs Freedom. This is Gaerea in its purest form, where the body language dictates the increasing catharsis of one of the Highest and important Monuments within this Album"
'Mirage' is now available for pre-orders HERE.
Pre-save the album on your favorite streaming platform HERE.
GAEREA will be supporting legendary black metal band WATAIN for three dates in Mexico this December!
Prior to the dates in Mexico, GAEREA will be embarking on their first ever Latin America tour this November! The headliner will kick off in Brazil on November 15 and will conclude in El Salvador on November 30! The band will then head to Mexico City to headline Mexico Black Metal Chaos Festivalfrom December 2-4 (Exact date TBA). Venues and tickets will be announced soon!
GAEREA is also be appearing at several European festivals this summer, with their next performance taking place on August 4 at the renowned Wacken Open Air. In addition, they will be supporting label-mates Gaahls WYRD and SAOR on an extensive European tour this fall. The band's full itinerary for 2022 can be found below!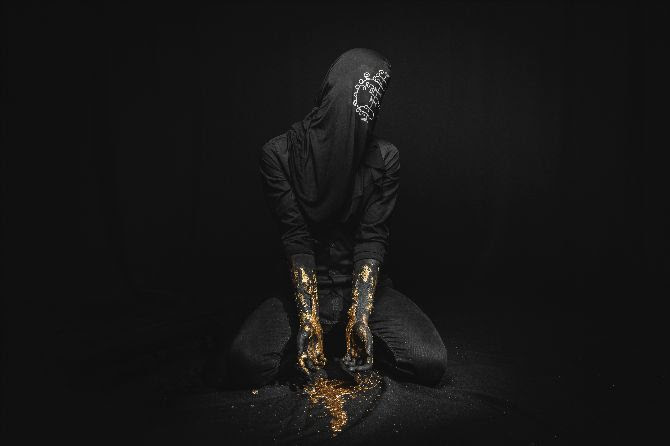 GAEREA Tour Dates
GAEREA European Fests 2022:
21 Sep 22 Riga (LV) NOASS
22 Sep 22 Tallin (EE) Sveta Baar
23 Sep 22 Helsinki (FI) On the Rocks
GAEREA European Tour (+Gaahls Wyrd +Saor +Winterfylleth)
30 Sep 22 Haarlem (NL) Patronaat
01 Oct 22 Arlon (BE) Léntrepot
02 Oct 22 Cologne (DE) Club Volta
03 Oct 22 Berlin (DE) Holle 44
05 Oct 22 Poznan (PL) U Bazyla
06 Oct 22 Krakow (PL) Hol
07 Oct 22 Prague (CZ) Futurum
08 Oct 22 Vienna (AT) Vienna Metal Meeting
09 Oct 22 Budapest (HU) Instant
11 Oct 22 Milan (IT) Slaughter Club
12 Oct 22 Martigny (CH) Les Caves Du Manoir
13 Oct 22 Lyon (FR) CCO Villeurbanne
14 Oct 22 Barcelona (ES) Boveda
15 Oct 22 Madrid (ES) Story Live
16 Oct 22 Toulouse (FR) Le Rex
17 Oct 22 Paris (FR) Petit Bain
19 Oct 22 London (UK) The Garage
20 Oct 22 Antwerp (BE) Zappa
22 Oct 22 Essen (DE) Turock
24 Oct 22 Munich (DE) Backstage Halle
25 Oct 22 Frankfurt (DE) Das Bett
26 Oct 22 Leipzig (DE) Hellraiser
27 Oct 22 Hamburg (DE) Logo
28 Oct 22 Copenhagen (DK) Vega
29 Oct 22 Gothenburg (SE) Pustervik
30 Oct 22 Stockholm (SE) Slaktkyrkan
GAEREA Latin America 2022:
11/15: Recife (BR)
11/16: Sao Paulo (BR)
11/17: Curitiba (BR)
11/18: Porto Alegre (BR)
11/19: Montevideo (UY)
11/20: Buenos Aires (AR)
11/23: Santiago (CL)
11/25: Medellin (CO)
11/26: Bogota (CO)
11/27: San Jose (CR)
11/29: Guatemala City (GT)
11/30: San Salvador (SV)
12/2-4: Mexico City (MX) @ Mexico Black Metal Chaos Fest
12/08: Monterrey (MX) @ Cafe Iguana (Supporting WATAIN)
12/09: Guadalajara (MX) @ Foro Indepencia (supporting WATAIN)
12/10: Tijuana (MX) @ Black Box (Supporting WATAIN)