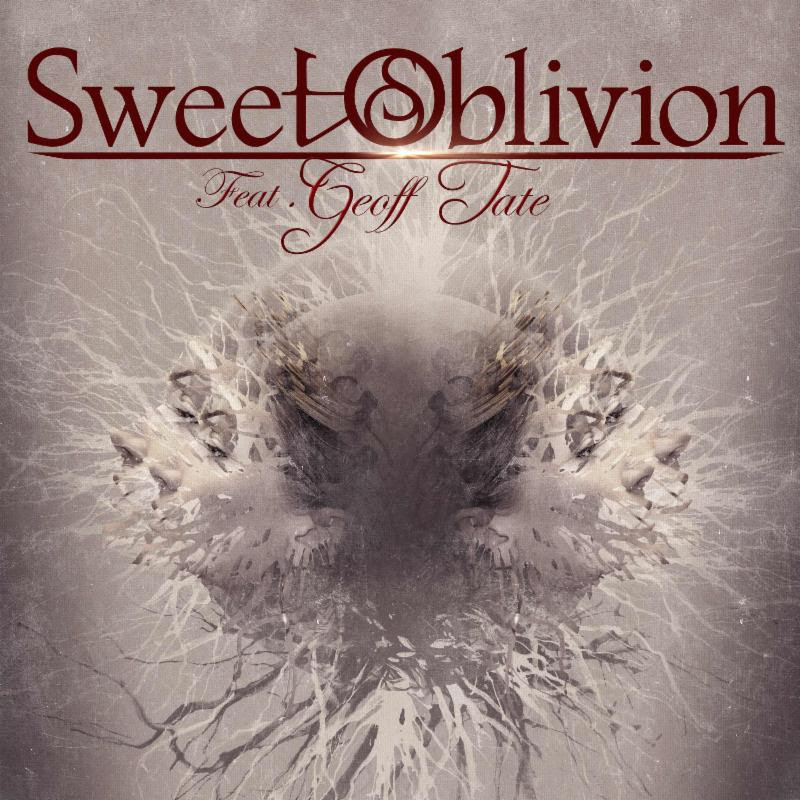 PRODUCED BY SIMONE MULARONI OF DGM

SELF-TITLED DEBUT ALBUM OUT JUNE 14, 2019

FIRST SINGLE & VIDEO, "TRUE COLORS" OUT TODAY
Frontiers Music Srl is excited to announce the release of an exciting new project featuring legendary former Queensryche and current Operation: Mindcrime singer Geoff Tate on lead vocals, entitled "Sweet Oblivion" on June 14th. The first single and video from the album, "True Colors" is out today and can be watched HERE:
https://youtu.be/HYsLG2VtTN0
Sweet Oblivion sees Tate teaming up with a stellar cast of Italian musicians led by Simone Mularoni, the mastermind of prog metal masters DGM. Musically, this album marks a return to the more melodic metal style for Tate and showcases a fine collection of songs highlighting the great talents of Mularoni and his cast of musicians.
Geoff Tate says, "I was approached by Frontiers to do this record and am pleased I took this chance. It's an album filled with fun and I believe a lot of the fans who dig the old Queensryche sound will enjoy this one!"
Simone Mularoni adds, "I grew up listening to the '70s and '80s rock and metal bands and, of course, Queensryche's classic albums are among my favorites ever. Having the opportunity and luck of working together with a musical giant like Geoff Tate has been a real blessing on both the human and the artistic side. I asked a few amazing musicians and friends to help me out and together we delivered a bunch of classic heavy rock songs in which I tried to fuse a more contemporary approach with a classic Queensryche vibe… the performances are amazing!"
The opening track and first video "True Colors" sets the pace for the entire release and shows what the listeners can expect from this record. Excellent musicianship and a sound that harkens back to the massive melodies and hooks of classic albums like "Empire," "Rage For Order", and "Operation:Mindcrime". Enjoy!
"Sweet Oblivion" tracklisting:
1. True Colors
2. Sweet Oblivion
3. Behind Your Eyes
4. Hide Away
5. My Last Story
6. A Recess From My Fate
7. Transition
8. Disconnect
9. The Deceiver
10. Seek The Light
Produced by: Simone Mularoni
Lineup:
Geoff Tate – Vocals
Simone Mularoni – Guitars and Bass
Emanuele Casali – Keyboards
Paolo Caridi – Drums
Follow Sweet Oblivion on Facebook:
ABOUT FRONTIERS MUSIC SRL
Originally founded in Naples, Italy in 1996 by Serafino Perugino as a distribution company, Frontiers has developed into one of the premiere independent rock labels in the world. Synonymous with quality music across a broad spectrum, the company has worked with genre heavyweights such as DEF LEPPARD, WHITESNAKE, JOURNEY, YES, ELECTRIC LIGHT ORCHESTRA, RICK SPRINGFIELD, STRYPER, WINGER, MR. BIG, NIGHT RANGER and more. Aside from providing a home for classic artists, Frontiers also boasts a wealth of young, upcoming talent that, coupled with a savvy and forward-thinking A&R and marketing approach, will be developed into the future of rock 'n roll. With millions of records sold and multiple Top 10 album chart entries around the world, the label has also expanded with offices in the USA (Nashville) and UK (London). With a deep commitment to and passion for music and the artists who create it and with massive global distribution, sales and marketing channels, Frontiers is the premiere home for both established and emerging rock acts.
Subscribe to be alerted when we add new videos
Follow the 'Newest From Frontiers' playlist on Spotify