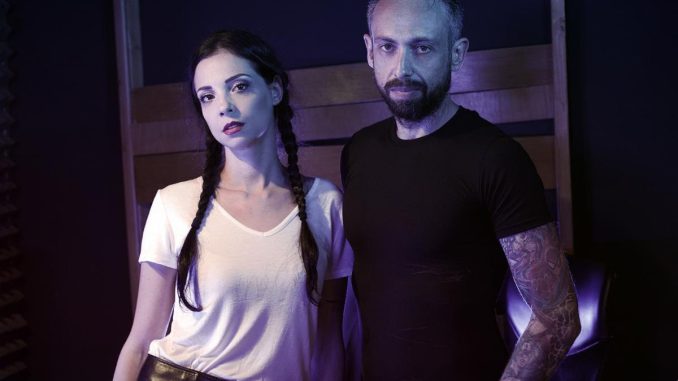 Listen HERE
Watch The Music Video for "Vendredi noir" HERE
ELYOSE are thrilled to release their new album, 'Déviante', which is out worldwide TODAY!

A nu-metal band hailing from France, Elyose is a collaboration between guitarist/producer Anthony Chognard (ex-Smash Hit Combo) and vocalist Justine Daaé (The Erinyes).

Anthony's vivid songwriting and Justine's ethereal, feminine vocals in her native French result in a sound that's punchy, modern, and emotional.

'Déviante' is the band's fourth studio full-length, and can be found on all major streaming platforms HERE

The physical version (CD) can be purchased via the band's shop HERE

To celebrate the release of 'Déviante', Elyose have dropped a new music video for the song "Vendredi noir". See below!
'Déviante' Track List:
1. Ils t'ont dit
2. Le glaive
4. L'emblème
5. Retour au réel
6. Humaine
7. Déviante
8. L'assemblée (feat. Cocozher)
9. De la lune à la terre
10. Retour au réel (Radio Mix)
Watch the video for "Retour au réel"

Watch the video for "L'Assemblée"

(feat. Cocozher)
ELYOSE is:

Justine Daaé – Vocals

Anthony Chognard – Guitar, Production