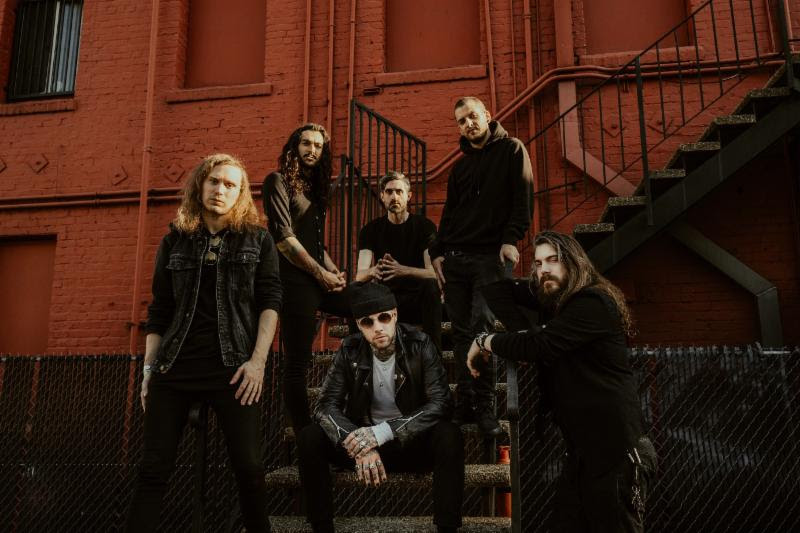 BETRAYING THE MARTYRS' New Album, Rapture, Out September 13 on Sumerian Records
"Touring in Asia has been at the top of the band's bucket list since we've been a band," says vocalist Aaron Matts. "Travelling to a world so different to the one in which we were raised is an incredibly humbling experience, especially when it's to play your songs to those who want to hear them."
The three-week tour kicked off in Thailand and stopped in Singapore, China, Taiwan before wrapping up in Japan. After returning home, the band handed over the raw footage gathered on the trip to longtime friend Malik Doll, who began assembling the documentary.
"Malik was able to put together a visual presentation that really does justice to the experience that we were lucky enough to live," Matts adds. "This short film is something that we're very proud of, and it gives us great pleasure to be able to share these moments with you all."
BETRAYING THE MARTYRS
' new album,
Rapture
, is scheduled for release on September 13 via Sumerian Records.
Pre-orders for Rapture are available now
here
.
BETRAYING THE MARTYRS' first North American headline tour this past summer was cut short when the band was involved in a serious auto incident, causing a fire that claimed their van, trailer and all of their belongings. A GoFundMe was set up to help recoup some of the losses.
About BETRAYING THE MARTYRS:
Based in Paris, France, and featuring members from France and the UK, BETRAYING THE MARTYRS' approach to brutality and melody has established them as one of the most unique bands unrivalled in any genre.
Their stunning debut offering, Breath In Life (2011), made a huge impact in North America and Europe and quickly established BETRAYING THE MARTYRS as one of the hottest new bands around. Coupled with relentless touring and high-profile festival appearances including Rockstar Energy Drink Mayhem Festival and All Stars, the band quickly built a strong fan base, which would only continue to grow throughout their career.
Their second album, Phantom (2014), saw BETRAYING THE MARTYRS take their live show to the next level, earning them slots at the biggest European festivals, including Grass Pop, With Full Force, Resurrection Festival and more, and reach entirely new audiences with their cover of 'Let it Go' from the movie Frozen.
In 2016, BETRAYING THE MARTYRS joined forces with esteemed producer Justin Hill to create third album The Resilient, a record that cemented the band as the European kings of 21stcentury metal. The Resilient showcased their newfound focus on songwriting, which earned them many more huge touring opportunities – including a slot on the Summer Slaughter Tour (US), and further propelled them to become one of today's most important heavy acts.
BETRAYING THE MARTYRS is:
Keyboard/Vocals: Victor Guillet
BETRAYING THE MARTYRS online: