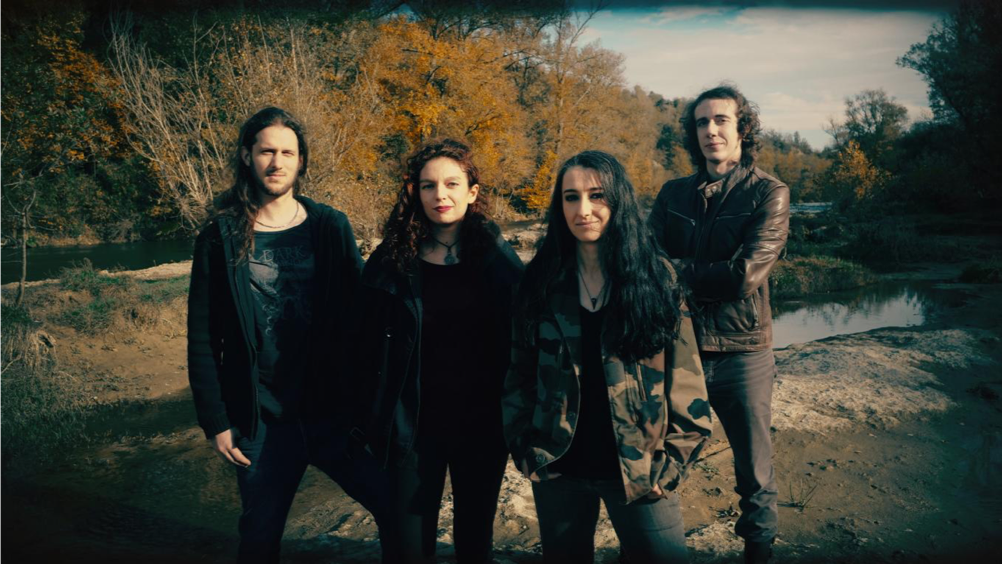 Highly Acclaimed, Sophomore Album Prokopton to be Reissued on October 25, 2019!
Toulouse-based Melodic Death Metal unit, Aephanemer, who burst into the heavy music scene in 2014 and just recently inked a worldwide deal with leading rock and metal label Napalm Records, will re-release their second studio album on October 25th! The album will also be available in vinyl format for the first time.
Integrating the elements of Scandinavian melodic death metal, Slavic traditional music and classical symphonics, the French four-piece band has developed a sound that could likely influence a whole new generation of metal. Due in part to their deft musicality, high-octane live performances at prestigious festivals alike Wacken Open Air and a fresh, modern sound, the band quickly gained high praise from both fans and critics alike, but also the well-deserved attention of Napalm Records.
To celebrate in perfect style, the band has just premiered a brand new music video to the blistering track "The Sovereign"!
"We are very happy to present this new video about a song we particularly appreciate: The Sovereign!" The band states. "We are grateful to the director and team which put all this together, it was a huge pleasure to shoot it and we hope you'll like it as much as we do!
Get your dose of the purest melodic death metal from Aephanemer
HERE!
Aephanemer have teamed up with labelmates and metal pirates ALESTORM for an extensive Canadian tour this fall! Make sure to catch this diverse and exciting live package at the following dates:
Nov 01 – Quebec City, QC @ Imperial Bell
Nov 02 – Halifax, NS @ Marquee Ballroom
Nov 03 – Moncton, NB @ Le Caveau
Nov 05 – Montreal, QC @ M Telus
Nov 06 – Ottawa, ON @ Brass Monkey
Nov 07 – Toronto, ON @ The Opera House
Nov 08 – Toronto, ON @ The Opera House
Nov 09 – London, ON @ Call the Office
Nov 11 – Winnipeg, MB @ Park Theater
Nov 12 – Saskatoon, SK @ Louis
Nov 13 – Edmonton, AB @ Starlite Room
Nov 14 – Calgary, AB @ Dickens Pub
Nov 15 – Kelowna, BC @ Rutland Centennial Hall
Nov 16 – Vancouver, BC @ Rickshaw Theater
Nov 17 – Victoria, BC @ Upstairs Cabaret
More Info: