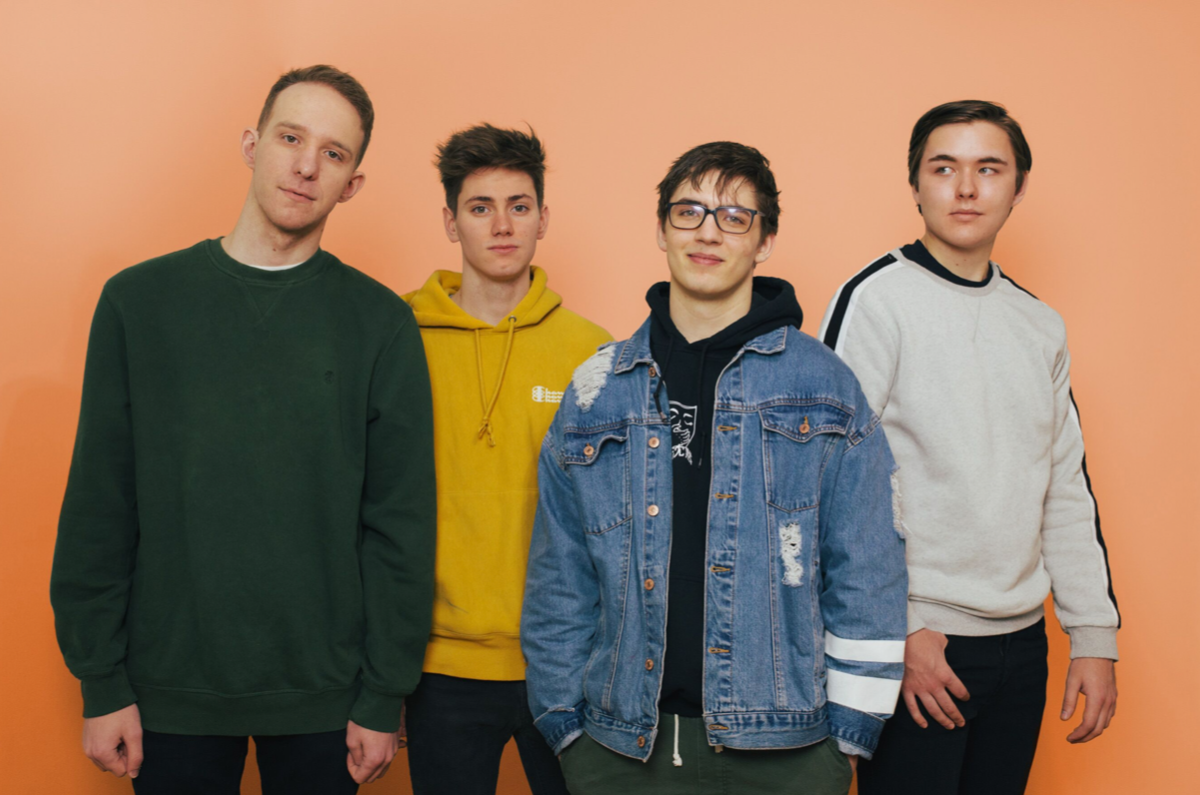 LISTEN TO ENTIRE EP VIA SUBSTREAM

BAND TOURING WITH TINY MOVING PARTS THIS FALL
FREDO DISCO have dropped The (Very Cool) Acoustic EP. The band premiered the EP at Substream.
Listen here.
The band is also touring as main support for Tiny Moving Parts this fall. All dates are below.
Fredo Disco previously premiered the video for "Somebody Else" at Alternative Press. Watch it here. The band recently signed to the new label Public Consumption Recording Company under Fueled By Ramen and the Elektra Music Group. The band re-released its debut album Very Cool Music for Very Cool People through PCRC on on April 25 with additional songs. The album is available here.
FREDO DISCO ON TOUR:
WITH TINY MOVING PARTS + STANDARDS:
10/24 — Indianapolis, IN — The Citadel
10/25 — Madison, WI — High Noon Saloon
10/26 — Chicago, IL — Bottom Lounge
10/27 — Minneapolis, MN — Fine Line
10/29 — Denver, CO — Marquis Theater
10/30 — Salt Lake City, UT — The Complex
11/ 1 — Seattle, WA — The Crocodile
11/ 2 — Vancouver, BC — Fox Cabaret
11/ 3 — Portland, OR — Bossanova Ballroom
11/ 5 — San Francisco, CA — Rickshaw Stop
11/ 7 — Los Angeles, CA — Lodge Room
11/ 8 — San Diego, CA — The Irenic
11/ 9 — Mesa, AZ — The Nile Theater
11/ 11 — Austin, TX — Empire Control Room & Garage
11/ 12 — Dallas, TX — Gas Monkey Bar & Grill
11/ 14 — Nashville, TN — Exit / In
11/ 15 — Atlanta, GA — Hell at The Masquerade
11/ 16 — Orlando, FL — Soundbar
11/ 17 — Tampa, FL — Crowbar
11/ 19 — Charlotte, NC — Amos' Southend
11/ 20 — Washington, DC — Rock & Roll Hotel
11/ 21 — Brooklyn, NY — Music Hall of Williamsburg
11/ 22 — Philadelphia, PA — Theatre of Living Arts
11/ 23 — Hartford, CT — Webster Underground
11/ 24 — Boston, MA — Paradise Rock Club
11/ 26 — Pittsburgh, PA — The Rex Theater
11/ 27 — Toronto, ON — Mod Club
11/ 29 — Columbus, OH — Big Room Bar
11/ 30 — Cleveland, OH — The Grog Shop