Frayle's newest single and video may be their most gripping yet. The ritual doom metal act, featuring frontwoman Gwyn Strang and guitarist Sean Bilovecky, is partnering with Knotfest.com to premiere the video today. Filmed in New York City and Salem, Massachusetts, the infamous site of the Salem Witch Trials, the provocative art piece is a powerful meditation on empowerment and shedding the mask to reveal the true self.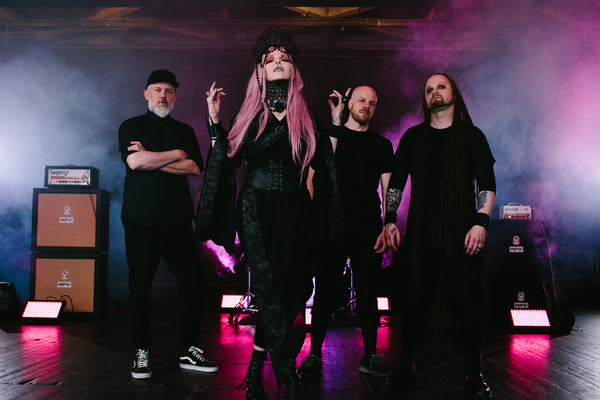 Says Strang, "'Bright Eyes' is about the facade we wear when we're going through something heavy. Sometimes we'll mask what we're going through so that everyone around us feels comfortable or doesn't ask us to show and share our vulnerabilities.
The imagery of a female 'goth' roller skating past the house that was once lived in by a judge that was personally responsible for the executions during the Salem Witch Trials is powerful to us."See the video for "Bright Eyes" HERE
As Knotfest.com declares, "Embracing a unique balance of doom that encapsulates an element of the harmonious and the hulking, the band's pedigree spans a sophisticated stylistic spectrum … Anchored by Strang's often heartbreaking, harrowing vocal harmony is countered by Bilovecky's metallic blare – the kind of lumbering guitar riffage that layers with suffocating heft."
"Bright Eyes" is from Frayle's forthcoming LP, Skin & Sorrow, which will now be released September 23 via Aqualamb Records.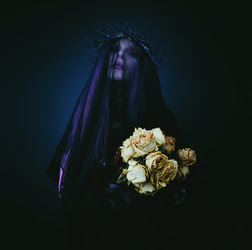 Presales for Skin & Sorrow are available now at Aqualamb Records' website with iridescent, metallic blue, metallic turquoise and metallic violet vinyl variants, CD and digital options. dditional Europe only vinyl variants will be coming via Lay Bare Recordings. Each purchase comes with an accompanying 100-page book filled with lush artwork, drawings, lyrics and additional content to get inside the mind of Frayle and the creative process.