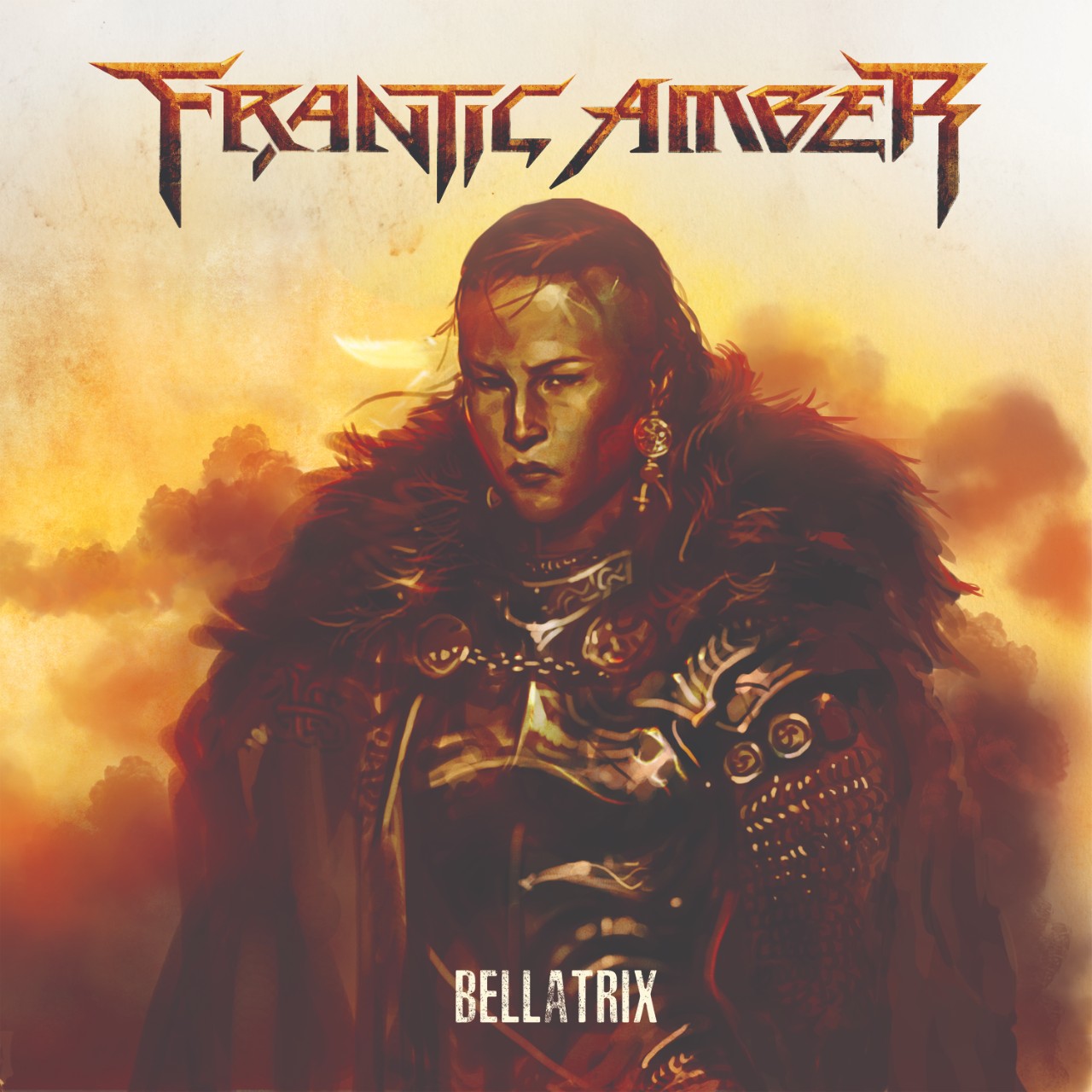 Frantic Amber, the multicultural female extreme metal whose members hail from the Northern and Southern Hemispheres will release their second full length offering titled Bellatrix on Friday, August 23, 2019 through GMR Music.
The album title Bellatrix when translated means "female warrior" in Latin and is a concept album focusing on women warriors have fought and lived throughout history. It's a tribute to real life heroines and their story as told by female metal warriors of the stage when brought together and form Frantic Amber.
The band which features an international lineup with members hailing from Columbia, Denmark, Japan and Sweden have released a brutally crushing story telling of an album. The material on Bellatrix when compared to the 2015 debut is more complex with hints of cinematic elements.
Creeping into the mind will be images such as intense burning of structures, the distant sounds of artillery being fired on a battlefield, bamboo wind chimes and wooden flutes are just a sampling of the imagery the listener will encounter as preludes to the tracks they precede.
Throughout the nine track disc, elements of old school death metal and black and thrash metal are present. Those brutal components are often intertwined with pieces and parts of melodic death metal. There is a risk that comes with the combining of ingredients from varying metal genres into the mix and overwhelming the listener but with Frantic Amber's approach, the band has found the ideal formula to their metal methodology.  
Prime examples would "Scorched Earth" and "Joshitai" which are featured early in the tracking of Bellatrix.
After the initial disc introduction, "Warrioress Ove…" which immediately put the listener in the same proximity of a razor sharp samurai sword being unleashed, Frantic Amber launches into "Scorched Earth" which tells the story of Boudica, queen of the Celtic Iceni tribe who led an uprising against the occupying forces of the Roman Empire in AD 60. It sets the tone for disc and the seven devastating tracks that follow.
Another such example would be "Joshitai" which features Onna-Bugeisha who were female warriors of Japanese nobility and would engage in battle alongside of samurai men.
These two tracks are just a brief look and listen of what Frantic Amber offers up on their Bellatrix release and there's more brutality that follows.
With the release of Bellatrix, Frantic Amber has executed a solid extreme metal album with the precision of a stainless steel guillotine from the era of the French Revolution. One would be wise upon approaching the territory of Frantic Amber, just don't become an enemy of combat. The warrioresses will prove to be brutally victorious.