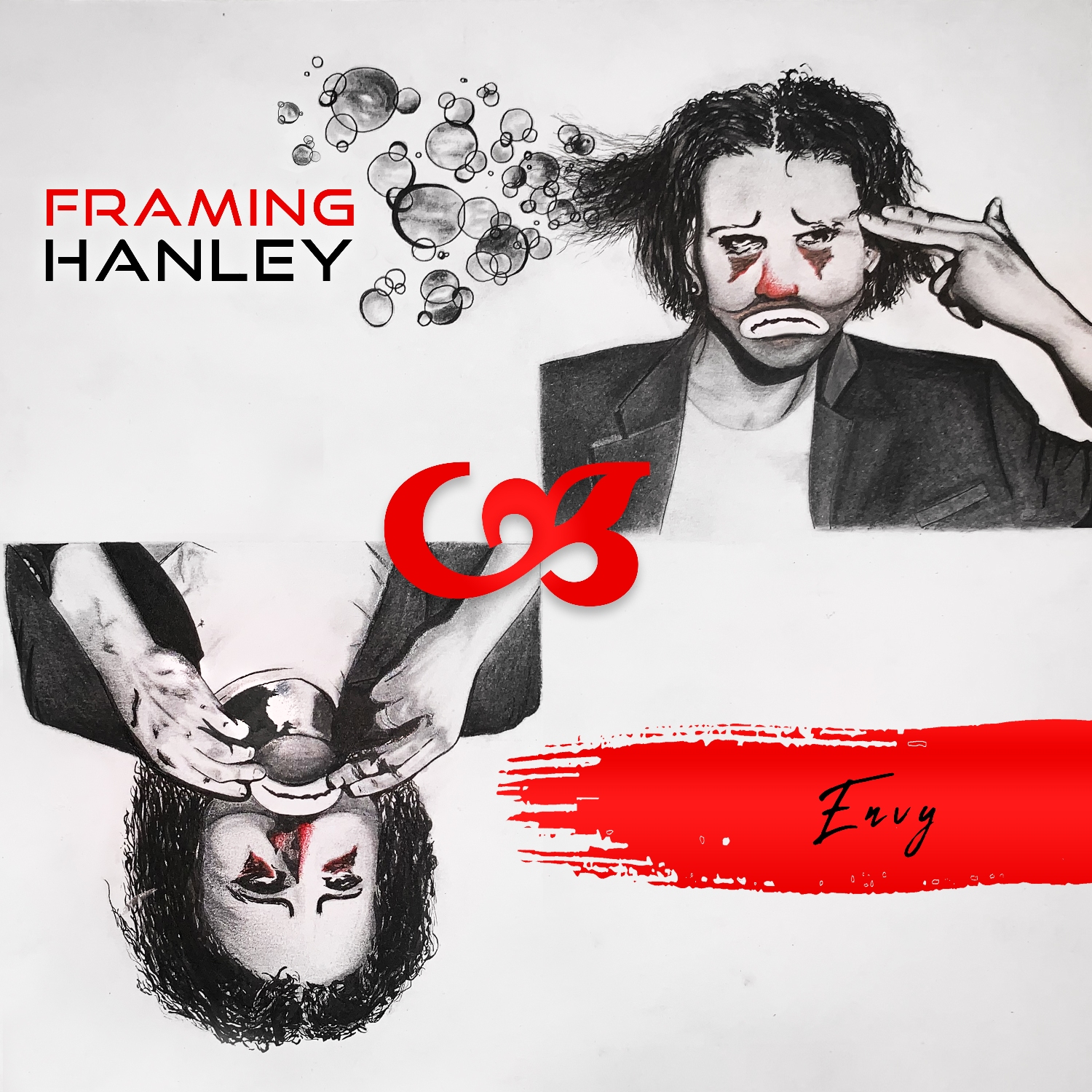 So what team were you? Team Lil' Wayne or Team Framing Hanley when "Lollipop" skyrocketed careers? The mass popularity blurred fandom lines between two genres. Just the way I like it. Framing Hanley is back after a six-year-long album hiatus (even a brief break up in 2015) with Envy.
The album opens with a short interlude, "Say You Ever" that creates delicious layers in preparation for the vocals from Kenneth Nixon. There is no denying his sound and it seamlessly leads into the track "Bubbles." The success of "Puzzle Pieces," a previously released track, suggests fans were ready for the return.
"Misery" shows the gritty view of falling into obscurity. From the bottom of a bottle to the realization that misery may love company but we deserve better. "Misery" brings lyrics that resonate with listeners and vocals that hit angelic highs. "Counterfeit" is the perfect companion track and is bound to hit eardrums and soundwaves soon.
Envy, with its array of ballads to pick from, my contender, is about finding someone that grounds you. The balance needed your center, in the carnival ride of life. There is a definite gravitational pull in "Carousel."
I found "Throwing Knives" completes my holy trinity of Audioslave's "What You Are" and "You're So Last Summer" by Taking Back Sunday. Don't believe me? Try it, you're welcome.
Envy is the perfect nod to Framing Hanley's roots while still moving forward. February 22nd celebrated the release of Envy with Framing Hanley's home base in Nashville. You can keep tabs on them through Thermal Entertainment and Framing Hanley's own social media pages. 2020 could be their year as they tour the United States, gaining momentum and new teammates.
Framing Hanley: Kenneth Nixon (vocals/producer), Ryan Belcher (guitars), Jonathan Stoye (bass), Shad Teems (drums), Nic Brooks (guitars)