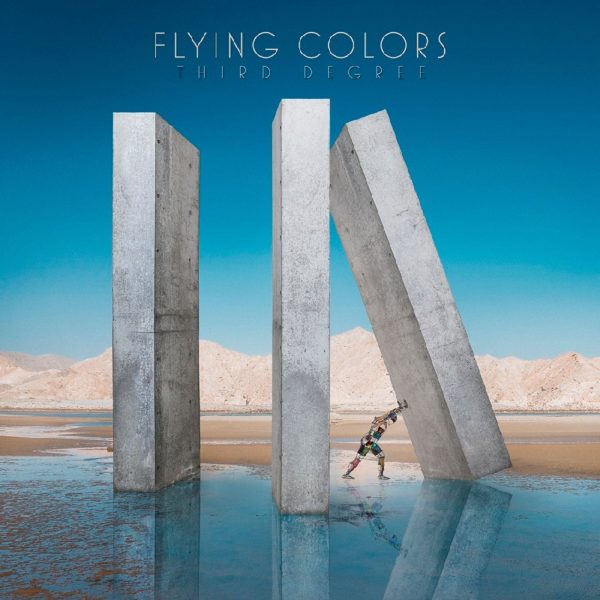 Psychedelic-Prog-Pop supergroup Flying Colors is back with their third studio album "Third Degree" on Oct. 4th, 2019 via Radiant Records. (insert full-on fangirl squeal here)
Flying Colors fans are nothing if not patient. In a world of impatience and bands trying to put out a new album every year or two (and this is nowhere near a complaint about that,) a new Flying Colors is like the extraordinarily decadent dessert you only get every 5 years or so, in part due to the busy nature of each member. This may be the hardest working band around with each person having 1-5 other bands (not to mention musical projects) they are currently working with … yes, they are all slackers that need to step it up.
On Aug.14, 2019, almost 5 years to the day from the last time Flying Colors gave us new music (Mask Machine was released 08/19/2014,) the band released the video for the first single More. Keeping with the psychedelic feel of their music and videos, the video for More is what I think an acid trip would be like … though my luck it would be much scarier. There are neon paints, black lights, and that signature funky beat. As if fans weren't excited enough just learning we were getting a new album, this single left us all drooling.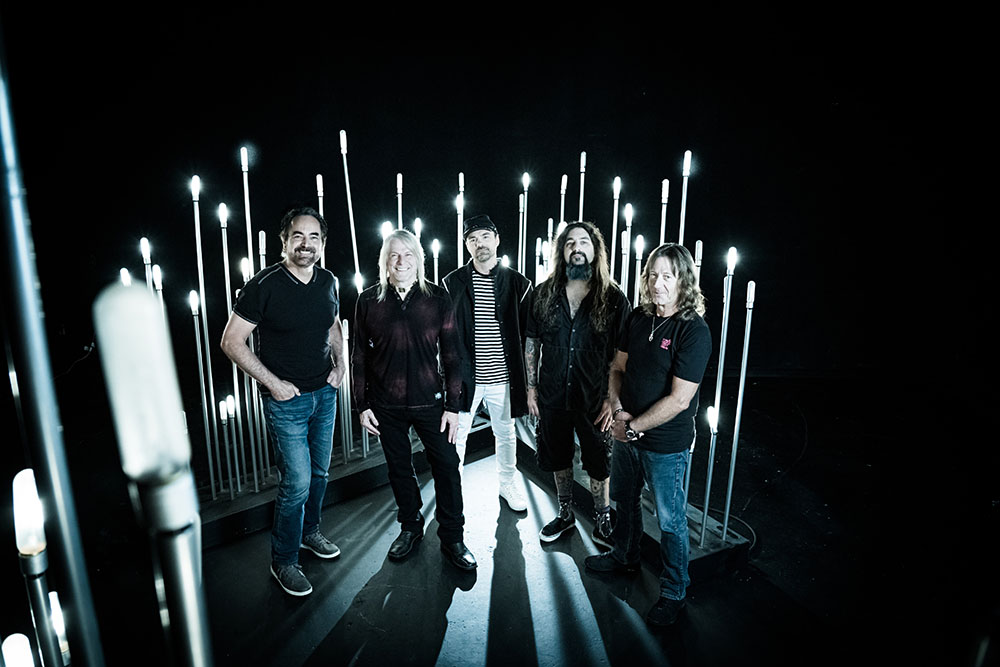 Since about a week after More was released, I have had this album on repeat. Flying Colors for (like all of Mike and Neal's bands to be honest) is a give that just keeps giving. Every listen reveals new layers to each song. This is not an album, or band, where I can go song by song and tell you all of the things these guys do flawlessly. This band has perfected the art of having the most talented musicians doing what they do best, and yet no one truly outshines anyone else. They complement each other's talents exquisitely. You Are Not Alone in particular shows that five guys can sit together in a room with no theatrics, stripped-down arrangements, and make pure musical magic.
The other true standout for me is the 10-minute full-on prog Last Train Home. Though I LOVE the funky, fun, Beetles-esqe feel of whole album, my heart belongs to prog so this would, of course, stand out to me just a tad more. This song has it all. Time changes, bitchen signature Portnoy drum fills, badass LaRue bass lines, Steve Morse solos, and completely Neal Morse keyboards and vocals, all while truly showcasing Casey's heavenly vocals. I must admit Casey has stood out more with each album and he is absolutely a stand out vocalist everyone needs to hear.
All in all, "Third Degree" is an album every single fan of true musicianship needs in their life. To simply sum it u, it is a Beetles inspired with notes of Deep Purple, and the voice of an angel, not to mention Mike Portnoy and Neal Morse whose talents basically need no explanation.
**Side note … we have also received news that Transatlantic, another of Mike and Neal's band's is writing new music … HOLY HELL this week is amazing!!