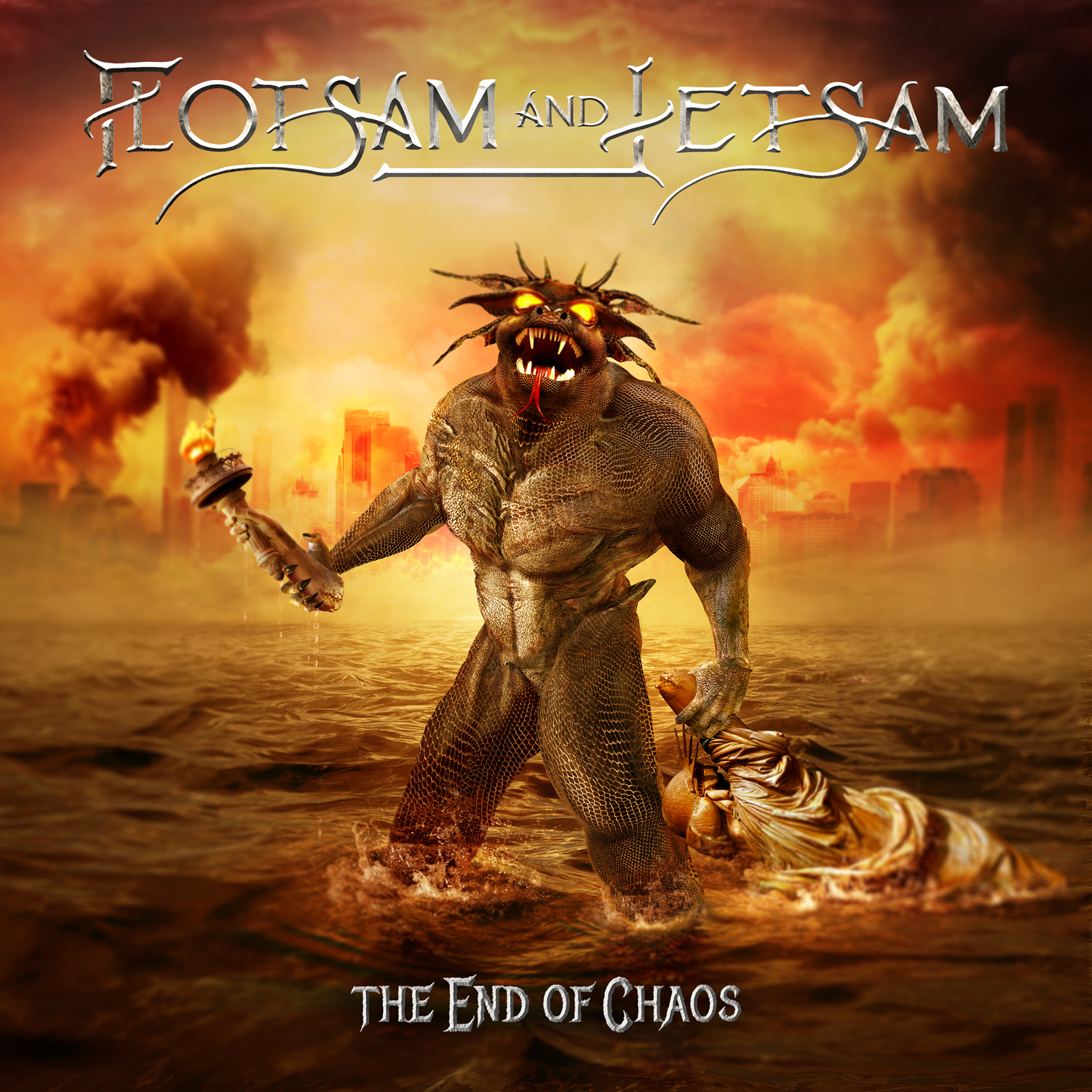 You'd better get in and buckle up buttercup. Flotsam and Jetsam's The End Of Chaos will be released on January 18th. It is a non-stop ride with the accelerator always in the go position. If you want something more laid back, this is not the album you are looking for. If you're looking for a playlist for your high intensity workout, go no further.
The End Of Chaos marks the band's 13th release. It all started with Doomsday for the Deceiver, in 1986. It would be easy for a band to become a piece of driftwood at this point in their career. That is not the case with Flotsam and Jetsam or The End Of Chaos. If this record were a roller coaster ride, it would be the Demon Drop at Ohio's Cedar Point amusement park. The exception being this ride would last for 50 minutes of adrenaline fueled music. Even the fifth song on the record titled "Slowly Insane" is a headbangers dream.
Pre-release single, Demolition Man, (video below) includes the lyrics, "I'm a wrecking ball, stay out of my way". This rings true with adrenaline infused music throughout the entire album. There are meanings and causes behind every line. As the opening track "Prisoner of Time" goes "Live your life without regret or be a prisoner of time."
Flotsam and Jetsam is lead by singer Erik "AK" Knutson who has been the staple of the band since it's inception. We also see the return of early members Michael Gilbert on guitar and Michael Spencer on bass and the current members Steve Conley on guitar and Ken Mary on Drums.
Flotsam and Jetsam 's The End Of Chaos will be released on January 18th 2019 through AFM Records. It is currently available for pre-order. Let me be very clear when I say I will be witness to the chaos that will ensue when they play a venue near me.