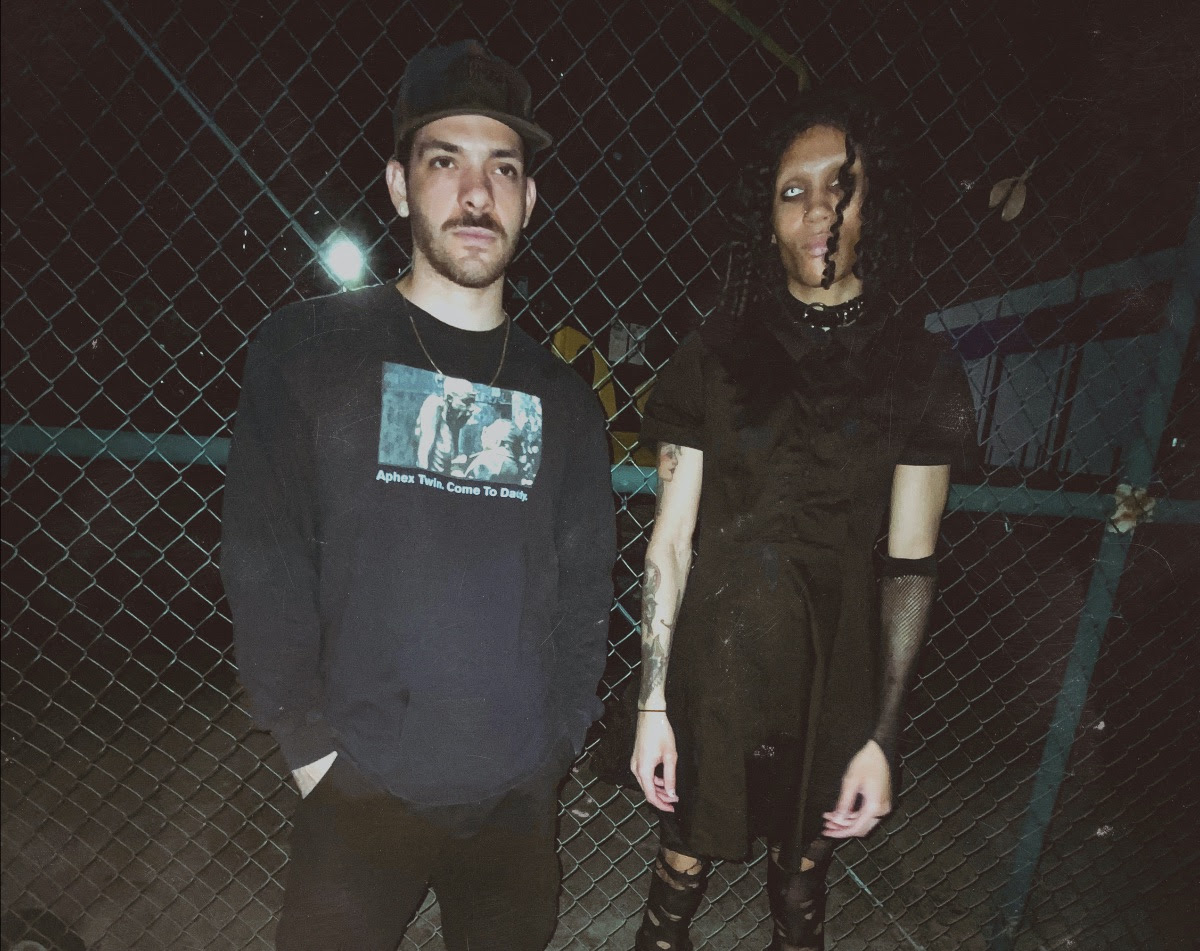 Broward County, Florida-based metal band Bloodbather — Kyler Millo [vocals, bass] and Salem Vex [guitar, synths] — have shared the video for the thunderously ominous new song "Void."
Listen to the song and watch the lyric video here.
Kyler offers some insight into the dark track, saying, "'Void' is about fixation on a person and perceiving how good they have it. And wanting to wear their skin metaphorically and literally after observing them (stalking them) for an undisclosed period of time."
Listen to the previously released track "Disappear."
Bloodbather were recently christened an "Artist You Need To Know" by Revolver, which lauded the band's ability to craft "nasty, gnarly metallic hardcore rendered all the more suffocating by layers of industrial texture." Formed in 2018, the band stormed out of the gates with the independent EP Pressure. The release has since amassed 666k Spotify streams — how metal! — as the group built its live reputation by sharing the stage with everyone from Whitechapel to Carnifex to Of Mice & Men, and by appearing at the notable This Is Hardcore festival.

Bloodbather enjoyed early praise from the tastemakers at Invisible Oranges, who stated that the band "swings their music like a battle-axe into naysayer faces, living up to their namesake with flying crimson colors." They earned additional acclaim from SVBTERRANEAN, which proclaimed them "one of the newer bands to embrace and reformulate the angst-ridden, chunky metalcore of old, and one of the newer bands to do it right." Bloodbather signed with Rise Records in 2019 and subsequently hit the studio in Tennessee alongside producer Tate Mercer [Better Off, Chamber, Hampton]. Further information on the band's forthcoming debut release will be announced soon.
Armed with a take-no-prisoners approach and music that leaves a mark, Bloodbather are on the verge of becoming one of heavy metal's next big things. The band will most certainly appeal to fans of Code Orange, Knocked Loose, and Vein.