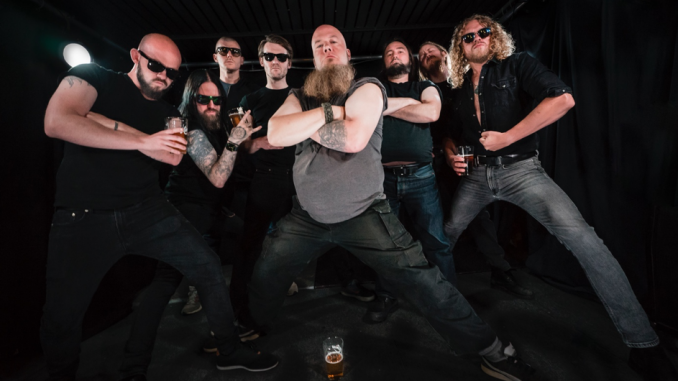 Watch TROLLFEST Perform

HERE

New Single, "Dance Like a Pink Flamingo" + Music Video Out Now
Vocalist Jostein Austvik says:
"Our song is a fine piece of music and we just had to share it with as many people as possible! Pretty please with three cherries on top, help us spread our tiny tune to infinity and beyond this upcoming Saturday by voting in the last semi-finals!!!"
Watch TROLLFEST's original performance of
"Dance Like a Pink Flamingo", and take a behind-the-scenes look at their Melodi Grand Prix journey via the videos below!
TROLLFEST have plans for a new album in 2022 via Napalm Records. Stay tuned for more news coming very soon!
TROLLFEST is:
John Espen Sagstad (Mr.Seidel) – guitar
Fabian Jiru (Grimdrap Glutenfri Fleskeng) – guitar
Jostein Austvik (Trollmannen) – vocals
Eirik Renton (TrollBANK) – vocals & bouzouki
Kai Renton (Fjernkontrollet) – synth, accordion
Dag Stiberg (DrekkaDag) – saxophone
Øyvind Erik Strønen Johannesen (Lodd Bolt) – bass, vocals
Bjørn Dugstad Rønnow (Kjellkje) – drums, vocals