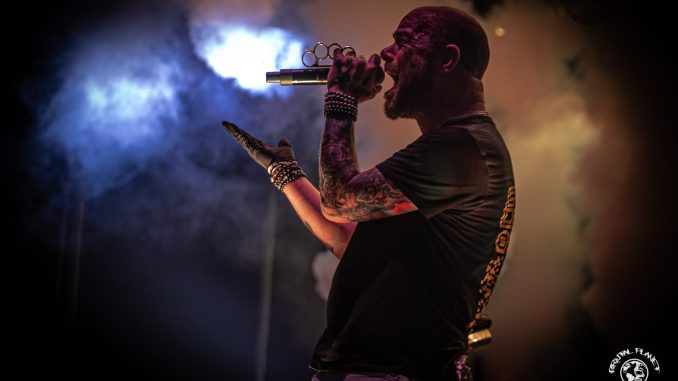 Despite people's differences in everyday life, it always amazes me how music unites in a way no other thing can; and the concert that happened at the Target Center in Minneapolis last Monday night testified to that. Thousands of music fans hustled from the freezing weather to gather inside the arena to watch a very unique tour featuring Five Finger Death Punch, Brantley Gilbert, and Cory Marks! As every reader knows, it's not often that different music genres will merge on tour, but in this case, it may not be too surprising. Five Finger Death Punch has collaborated with both of these country artists before.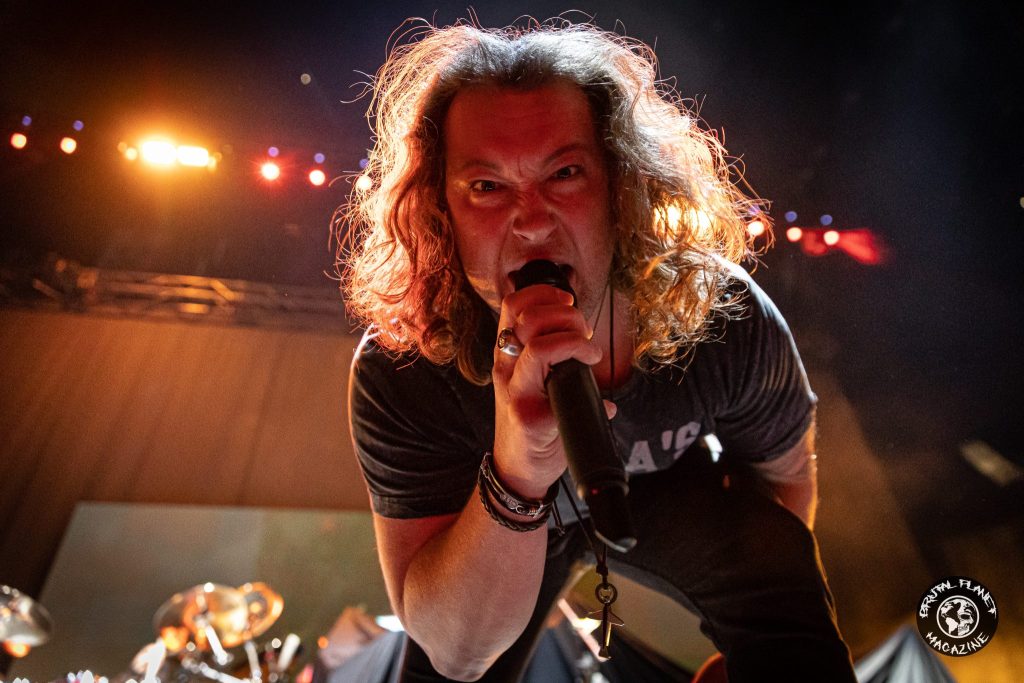 The first act to take the stage was Canadian country singer, Cory Marks. Although Marks has been making music for a little over a decade now, he only recently found global success with his 2019 album, "Who I Am," which has accumulated over 100 million streams online. Cory started his set with "Devil's Grin" and the crowd responded positively. He then went on to play "Keep Doing What I Do" and "In Me I Trust." You can tell that Cory loves to entertain as he was engaging the crowd.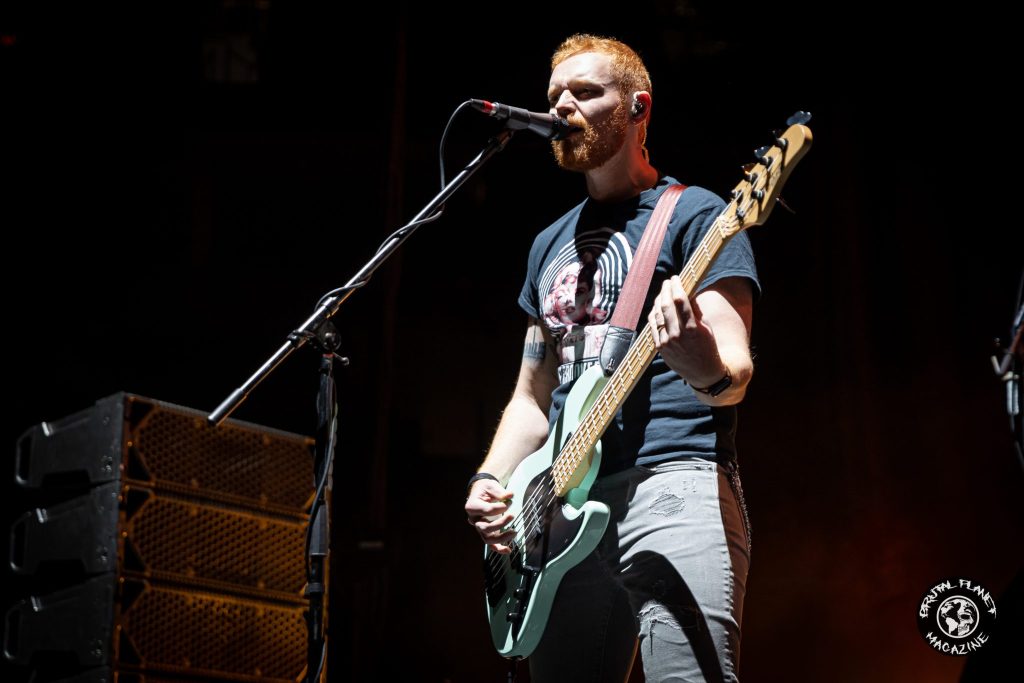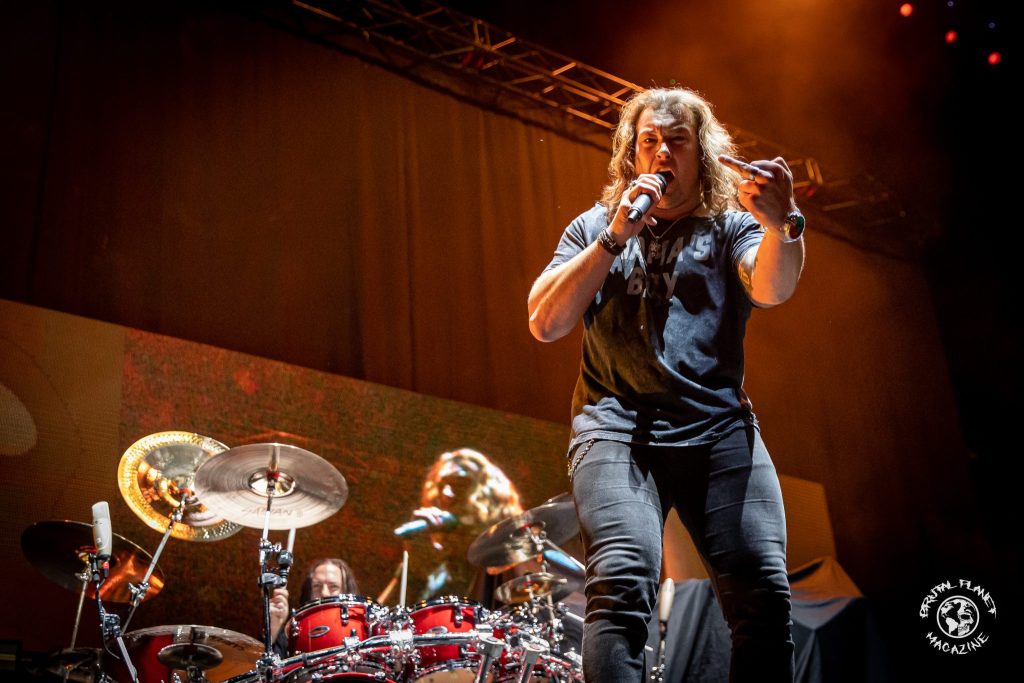 In the middle of the set, we were graced with a country version of Steve Miller's "Jet Airliner." This seemed to be a fitting choice for Marks, who is a licensed pilot himself. Next up was Cory's latest single, "Burn It Up." This song features much heavier guitar riffs and little to no "twang," and the fans loved hearing it. To close his set, Cory played his biggest hit, "Outlaws and Outsiders," a single that thrust Marks as a certified Gold artist. I've been a big fan of Cory Marks for the last few years and seeing him live for the first time was a treat.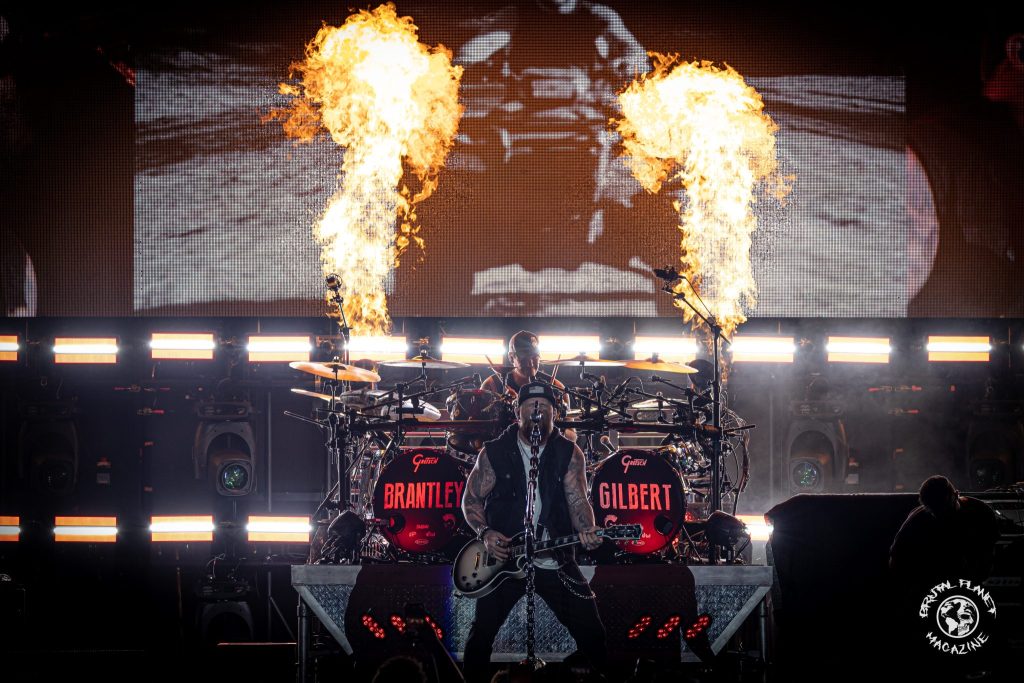 The next artist to take the stage was Brantley Gilbert. The stadium went dark as the band took the stage. They started playing an intro as bright white lights flashed behind them. When Brantley took center stage, flames shot up and they performed "Kick It In the Sticks." From the first moments of this first song, I could tell that this was going to be the most entertaining country act I have ever seen. They went on to play "Hell On Wheels" and "The Weekend."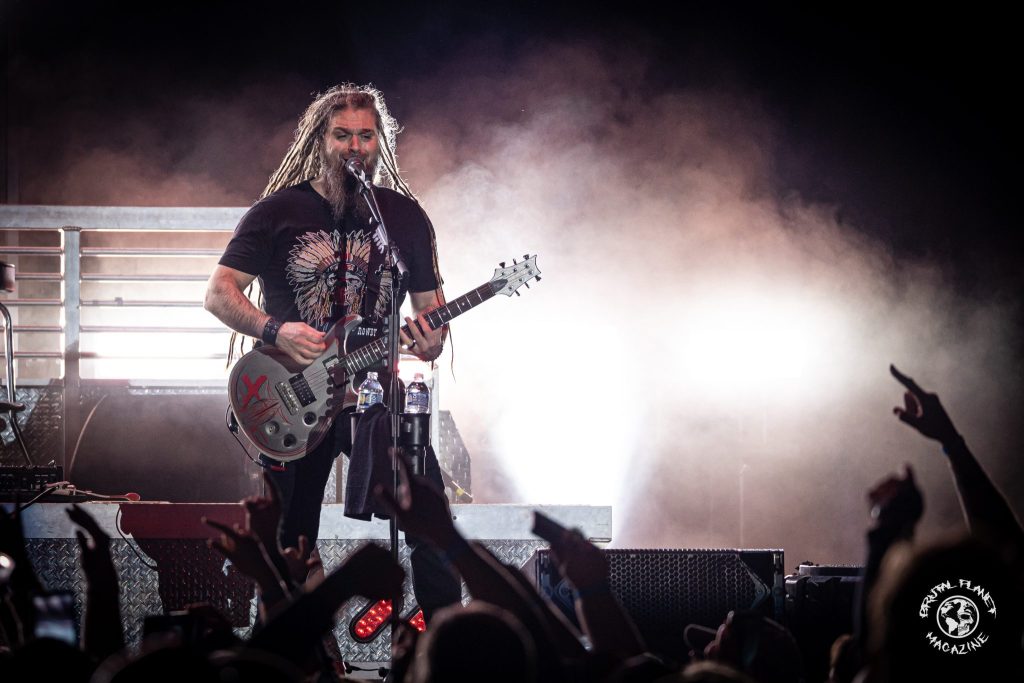 Gilbert has been making music since 2005 and his well-balanced setlist included hit after hit from his extensive catalog. He played fan favorites like "My Kinda Party," Country Must Be Country Wide," and "One Hell of an Amen," which he dedicated to the United States military. The crowd enjoyed hearing his latest single, "Son of the Dirty South," which he wrote with rapper/singer Jelly Roll. It was refreshing to hear a song that mixes rap, rock, and country so well. Gilbert also does an excellent job with cover songs and his versions of "Dirt Road Anthem" by Colt Ford, "Blue On Black" by Kenny Wayne Shepherd, and "A Country Boy Can Survive" by Hank Williams Jr were huge hits with the crowd.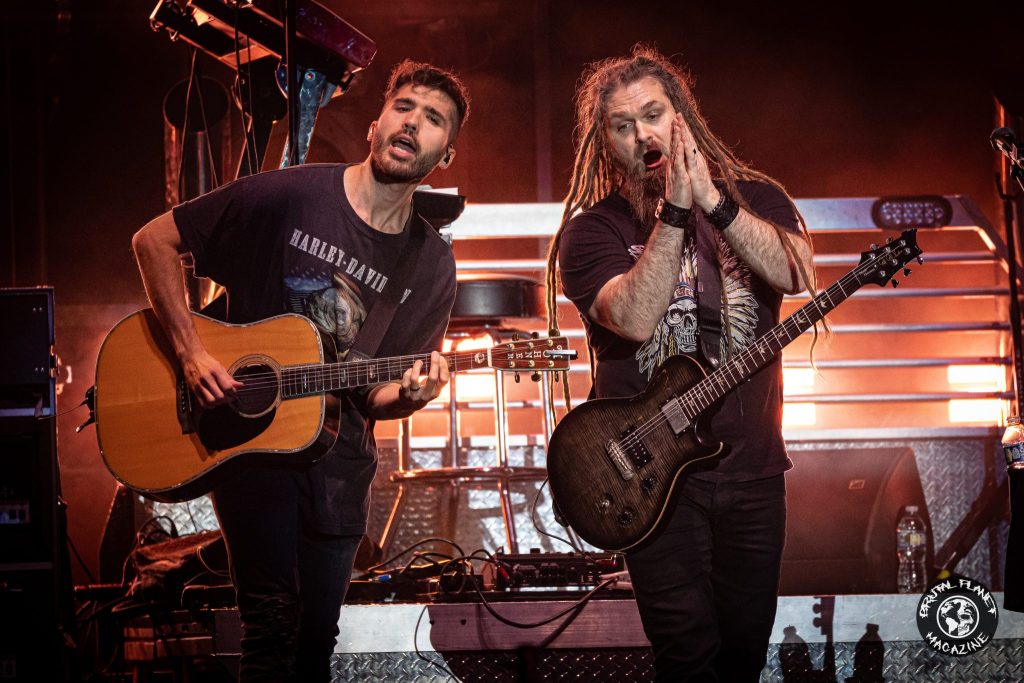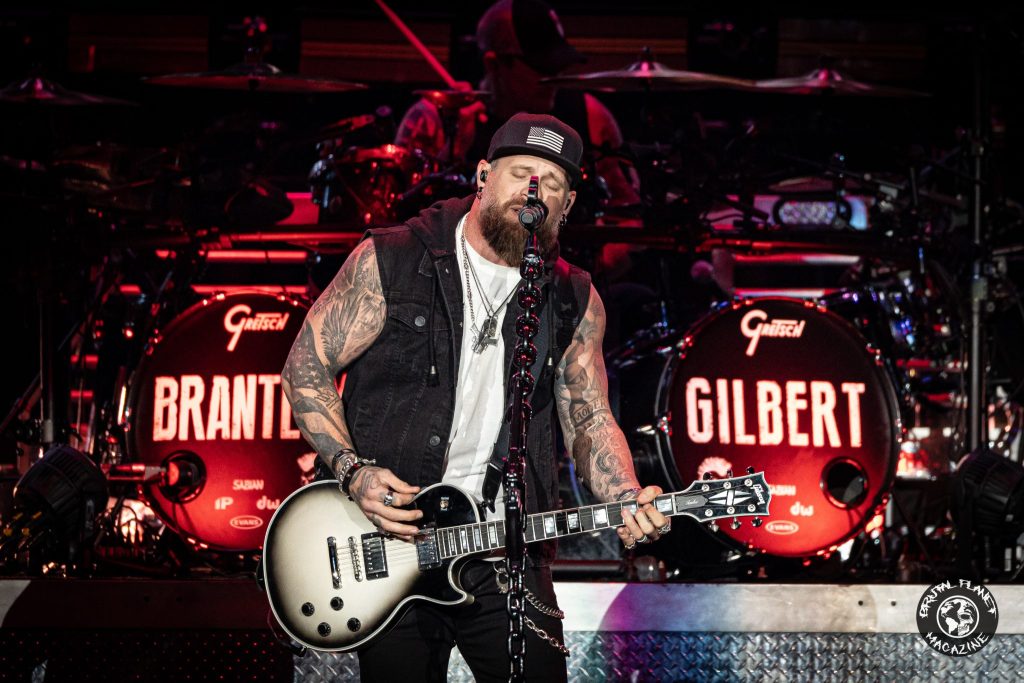 Brantley and company started his 2014 hit "Bottoms Up" with a little heavier intro as they played snippets of Metallica's "Sad But True" and Pantera's "Domination" much to the delight of the fans. A fan also threw a can of beer up to Gilbert, who said he "couldn't drink it." He said he's "allergic to beer because it makes him break out in handcuffs and bad decisions." Gilbert threw it back to his drummer and told him to shotgun it, which he did. To close their set, they played "Take It Outside" and "Read Me My Rights." I must say, there are not many modern country acts that I follow, and I've never given Gilbert much attention before, but after watching him live, I'm definitely a fan.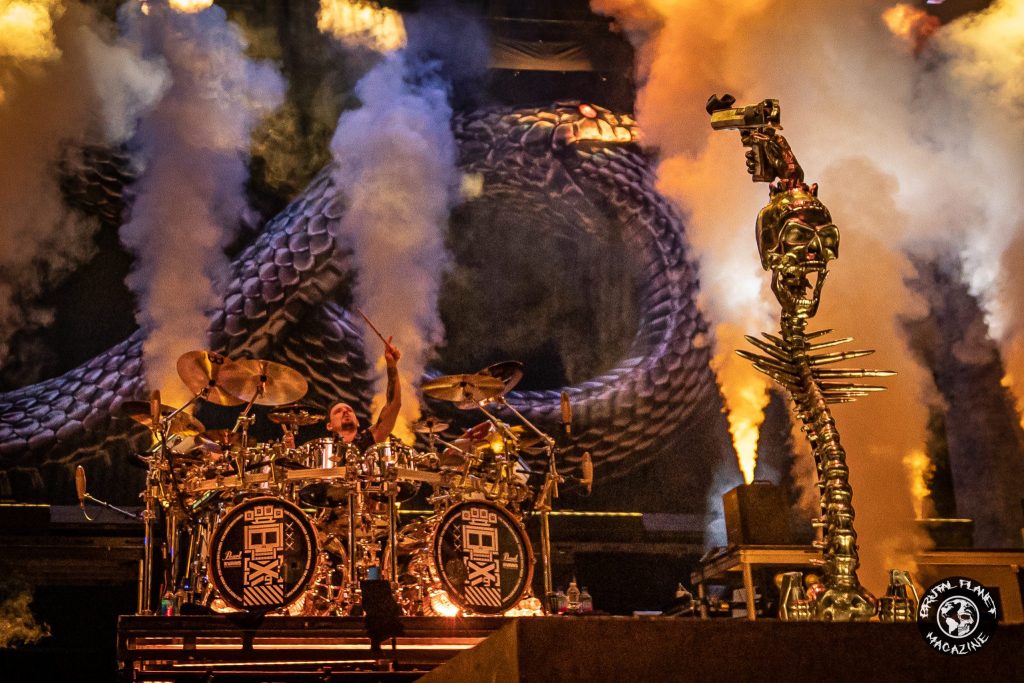 The headliner was the mighty Five Finger Death Punch; who are now celebrating their 17th year as a band. The energy in the stadium was incredible as they opened up their set. As the intro song played through the speakers, the band took their positions on stage and burst into their aggressive hit, "Lift Me Up." The crowd continued to get riled up as they played "Trouble" and there wasn't a silent voice in the arena as they played one of my favorite songs, "Wash It All Away."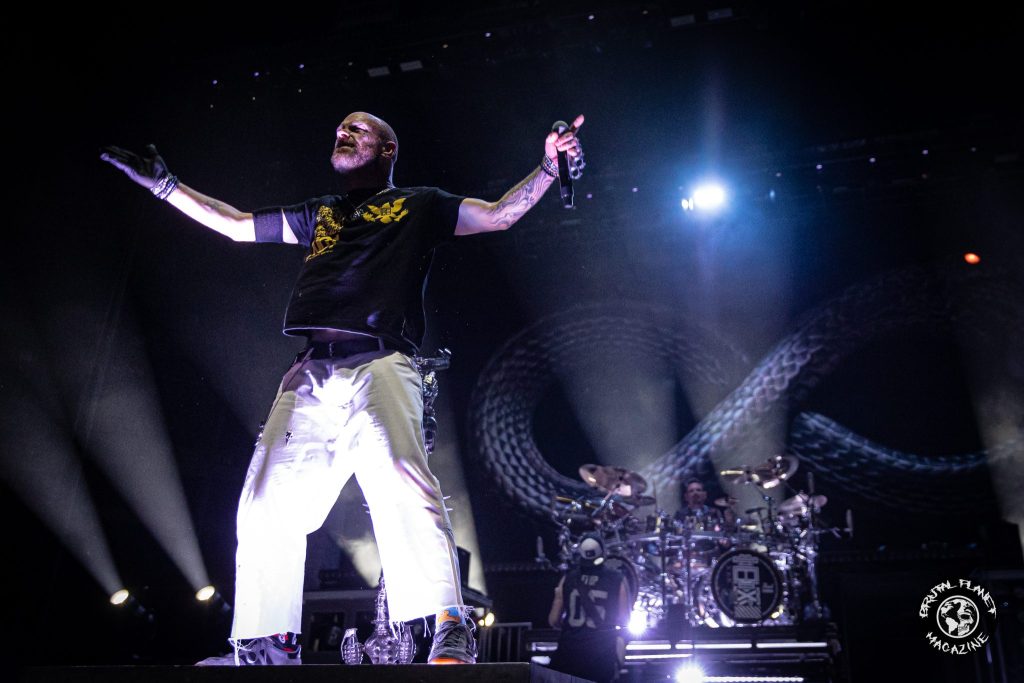 Their latest record, "Afterlife" has gotten a lot of positive reviews since its release in August and it was great to hear the band perform some of their latest singles such as "IOU," and "Welcome to the Circus." Much like Brantley Gilbert and his band, Five Finger Death Punch is great at reinventing cover songs. They played "Bad Company," and there wasn't a silent person in the crowd. Two-thirds through the set, Ivan also sang an acapella version of Bob Seger's 1971 song, "Turn the Page." The band continued to hype the crowd with "Wrong Side of Heaven" and Burn MF." Partway through the latter-mentioned song, Drummer Charlie Engen, who hails from the Twin Cities, wowed the crowd with his incredible drum solo until the rest of the band emerged to engage the crowd with a shouting competition.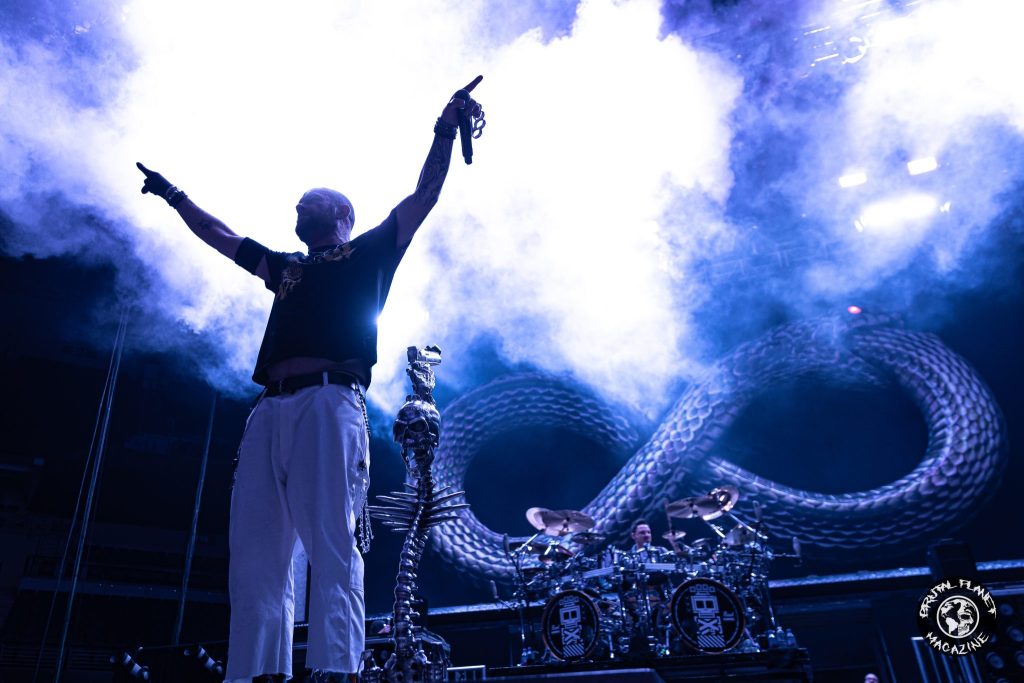 The band encouraged the thousands of Minnesotans to rock as they played "Welcome to the Circus" and "Under and Over It." To the delight of the old-school fans, the final song of the night was from the band's debut album. As the music began to build, confetti shot out across the arena and everyone sang along to "The Bleeding." There are few hard rock acts that can put on a better show than Five Finger Death Punch. It is evident that they truly love their fans. The tour was mixed with great music, great entertainment, and a diverse lineup. It made for a fantastic and very memorable night.