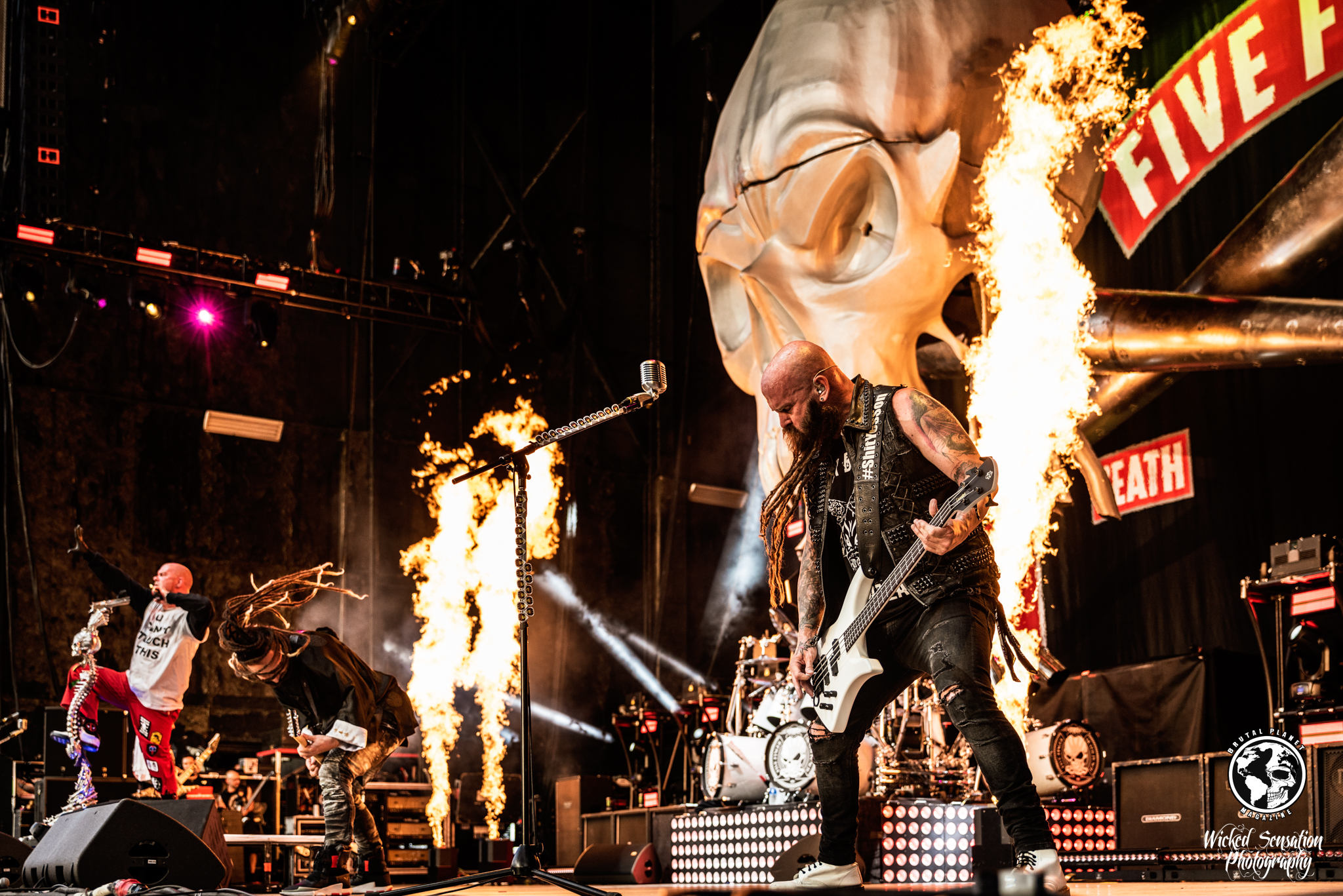 A middle finger to all the haters
Five Finger Death Punch continued to show why they are a top act to see July 21, 2018 at the USANA Amphitheater in West Valley, Utah. Performing for over 17,000 fans with openers Bad Wolves and Nothing More and co-headliners Breaking Benjamin, Five Finger Death Punch brought the energy and enthusiasm of a band who is still hungry to play to live crowds and to prove that heavy music will never go away, not even in a place like Utah. The band was on tour for their 2018 release, And Justice for None, which is in the top 10 of hard rock and metal sales and downloads for 2018.

Many of the lyrics from this release represent the trials and troubles the band was having at that time including lawsuits and frontman Ivan Moody's substance abuse challenges.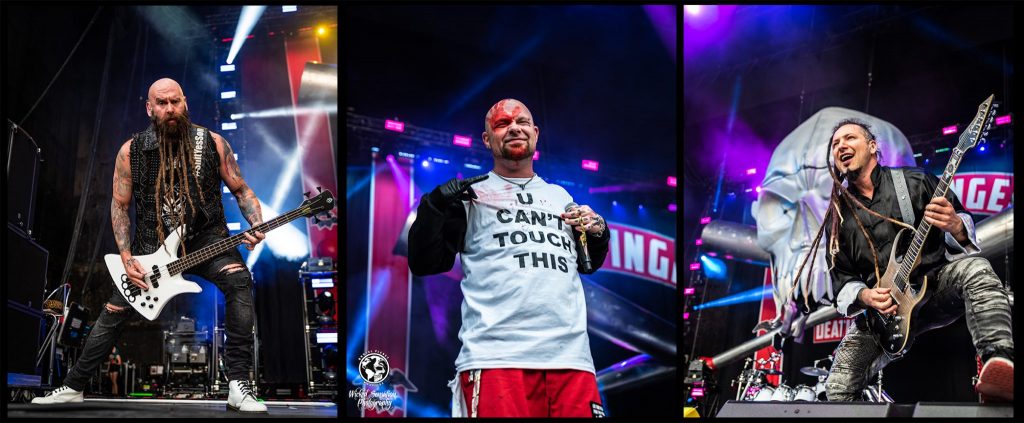 5FDP played well established hitters, opening with "Lift Me Up" then new classics such as "Trouble, Sham Pain". The performance also included acoustic songs such as "Wrong Side of Heaven," closing out with "The Bleeding" and the audio playback of "House of the Rising Sun."


The biggest highlight of the performance was Ivan Moody speaking about his substance abuse struggles. Always seen with a bat on stage and using this tour as a backdrop, Ivan shared bits of his struggles and asked the crowd who has or struggles with addiction. Then he asked members of the crowd how long they have been sober. One fan offered he had been sober 11 years, another said 3 weeks. It was at this point Ivan told the crowd he was two years sober and acknowledged being sober is not for the weak, but it was worth it. He then gave that bat he had in his hand to the fan who was sober for 3 weeks.

The And Justice For None tour continues on into 2019.