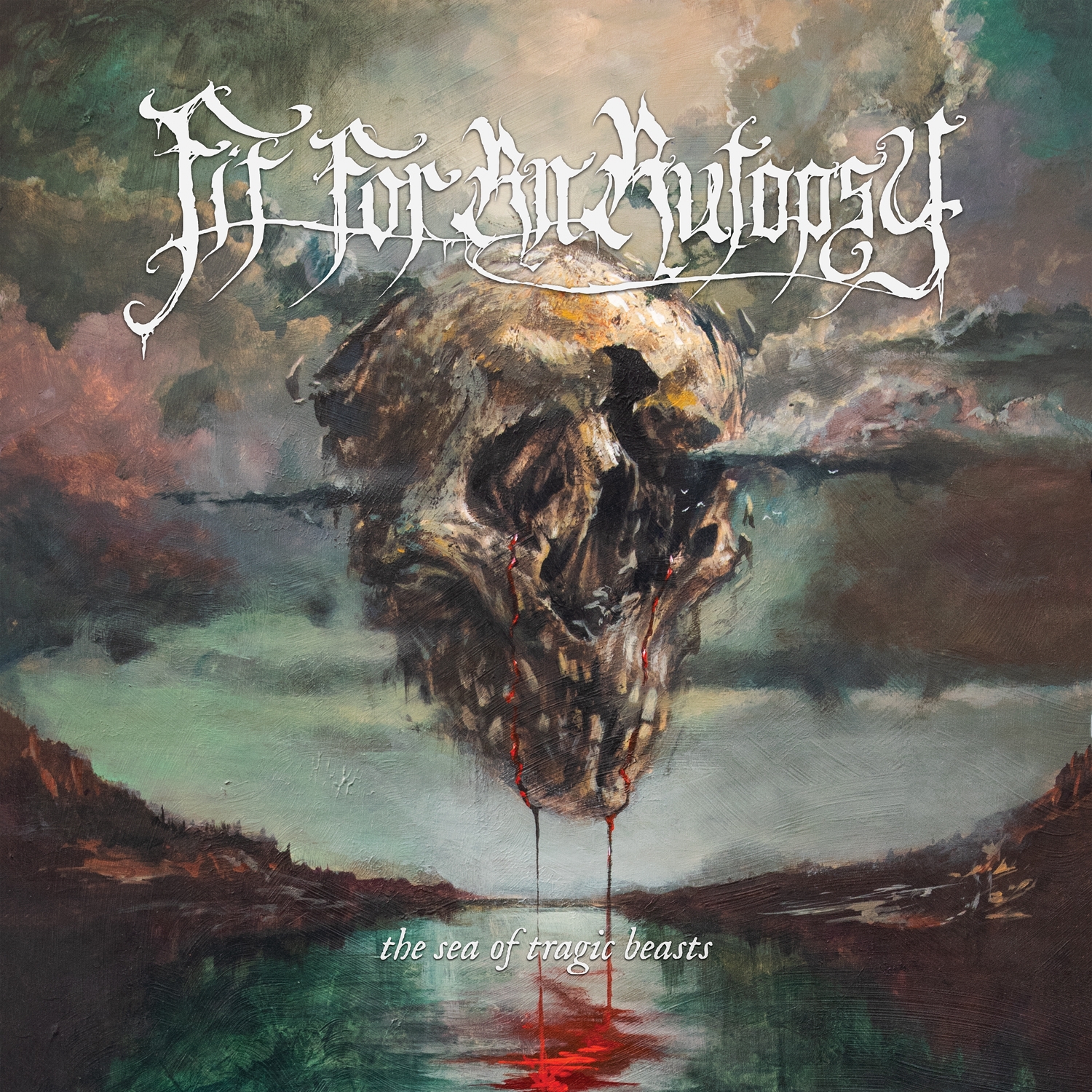 If you are not a fan of brutally heavy music, this is not the review for you. Quite possibly it is, given Fit For An Autopsy' mix of brutally heavy riffs and vocals mixed along with anthemic choruses. FFAA is in a similar vein as Whitechapel, As I Lay Dying and other Deathcore bands. This is my first time listening to the band and I am a quick fan.

The Sea Of Tragic Beasts is being released by Nuclear Blast Records on 10/25/19. This could possibly be among the best of the Deathcore releases of 2019. This album rates right up there with AILD and Whitechapel's releases earlier this year. The vocals, though harsh are quite clear and the lyrics demonstrate a very emotional connection. The music is tight, but doesn't feel mechanical.
The album starts with "The Sea Of Tragic Beasts" which opens up with a dirty, sludge filled riff. I can't stop myself from grimacing with happiness. "Shepherd" opens up with a tricky tapped riff. This is then followed up with brutality. Ingenious orchestration in the music. There are many emotions coming through on this album. "Your Pain is Mine, I am you in another life" to me is a connection of each of us.

I have listened to this release at least 15 times already. I have not skipped one track any time through. There are no filler tracks on this. The flow from one track to another is as it should be. Be sure to buy this and merch from the band. Stream on media outlets. This album is too good to pass up.

FFAA is: Joe Badolato/Vocals, Will Putney/Guitar, Patrick Sheridan/Guitar, Tim Howley/Guitar, Peter Spinazola/Bass, Josean Orta/Drums
Tracks: "The Sea Of Tragic Beasts, No Man Is Without Fear, Shepherd, Your Pain Is Mine, Mirrors, Unloved, Mourn, Warfare, Birds Of Prey, Napalm Dreams"