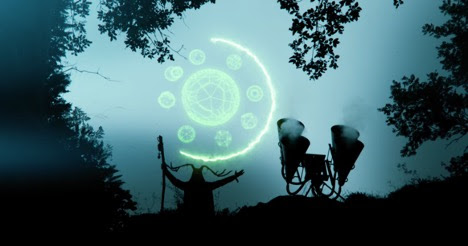 FINNTROLL Releases New Track & Video For "Mask"
Via Decibel Magazine HERE
The Third Track Preview From New Album Vredesvävd
Out September 18 Through Century Media Records,
The Finnish Folk Metal Act's First Release In 7 Years
Following riotous singles
"Ormfolk"
and
"Forsen,"
Finnish folk metal act
FINNTROLL
present the third preview from their upcoming album
Vredesvävd
with the new track
"Mask,"
released today. See the exclusive premiere of the mesmerizing video now at
Decibel Magazine.
Find a direct link to the music video
HERE
.
Says the band of the song: "The worms of timeless cold have awoken. Mouths as dry as the forest bathed in false light for too long, hungering for blood. Shedding the moss off their pale skin they begin to gather outside their cave, ignoring the sun burning their scaly eyes. They stretch their limbs one last time, knowing that tonight they will feast either in the halls of Rivfader, or on the corpses of the human usurpers. Let the litanies of evil, hatred and murder begin!"
"Mask" appears on FINNTROLL's seventh studio album Vredesvävd that will be released on September 18 through Century Media Records. Translating to "Wrath-woven," it aptly implies what the vigorous, unapologetic and ill-spirited record is all about.
Vredesvävd
will be available in the following formats and can be pre–ordered
HERE
.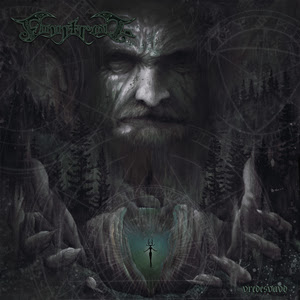 Gatefold lilac LP (limited to 200 / EMP)
Gatefold silver LP (limited to 200 / Nuclear Blast)
Gatefold dark green LP (limited to 200 / CM Distro)
Gatefold clear LP (limited to 100 / EU Band Shop)
Gatefold transp. red LP (Levykauppa Äx)
Gatefold black LP (all outlets)
Standard CD Jewelcase (all outlets)
CD Mediabook & Patch in Slipcase (all outlets)
Digital Albums (all platforms)
Vredesvävd Tracklist
Väktaren 00:02:48
Att Döda Med En Sten 00:03:37
Ormfolk 00:03:58
Grenars Väg 00:03:44
Forsen 00:04:07
Vid Häxans Härd 00:04:01
Myren 00:02:49
Stjärnors Mjöd 00:04:08
Mask 00:03:01
Ylaren 00:05:06
(Photo Credit: Henry Soderlund)
FINNTROLL is:
Trollhorn – Keyboards, Orchestrations, Guitars, Banjo, Mouth Harp
Tundra – Bass
Skrymer – Guitars
Routa – Guitar
Vreth – Vocals
Virta – Keys
MörkÖ – Drums
Follow FINNTROLL Online: