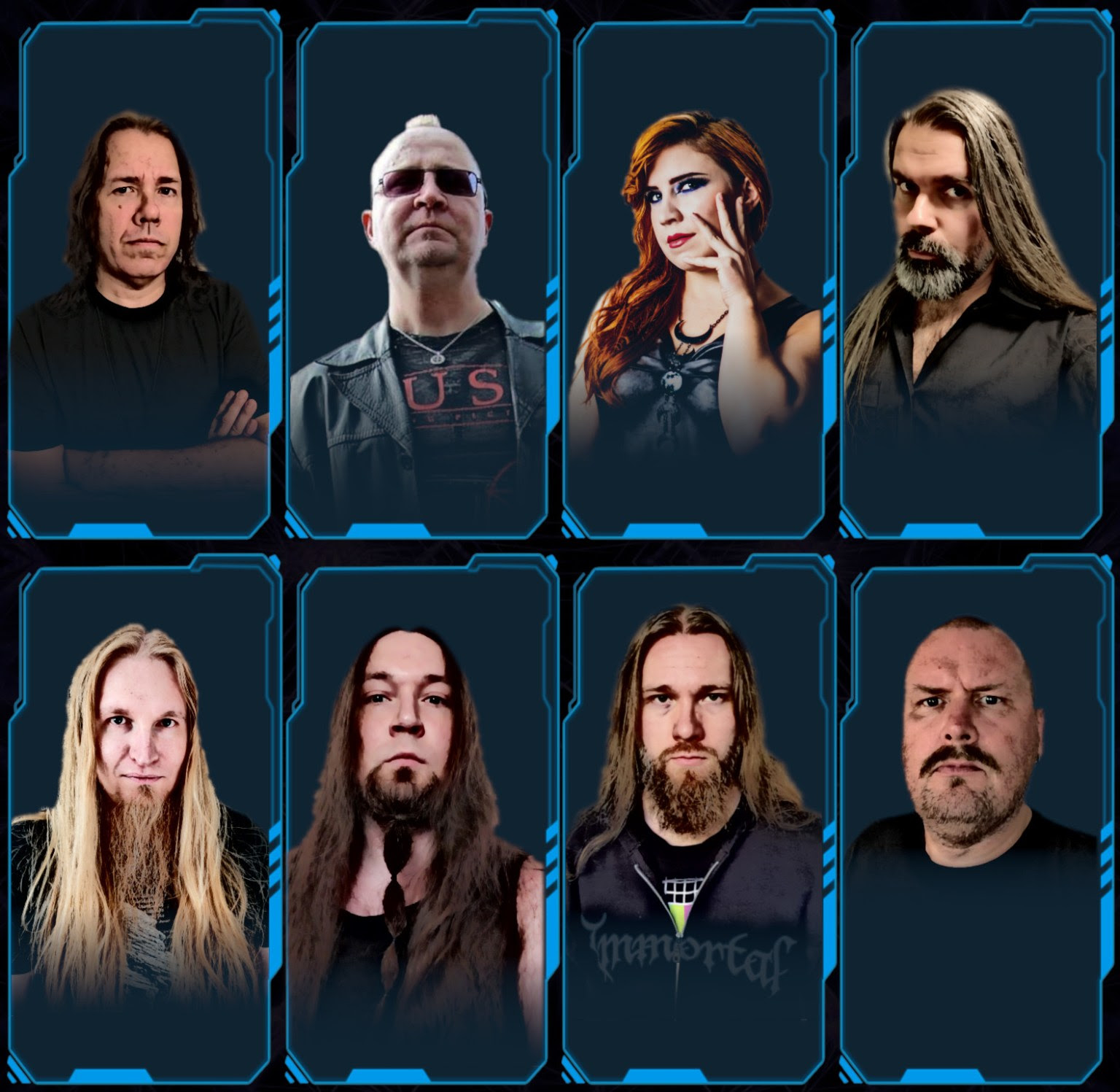 ULTIMATIUM – Run Like The Wind (OFFICIAL MUSIC VIDEO)
Finland prog power metal band Ultimatium reveal new single "Run Like The Wind" features Emily Leone and Tomi Viiltola (Perpetual Rage / ex Dreamtale) taken from new album "Virtuality" coming out November 27 via Rockshots Records.
VIDEO ➤ https://youtu.be/ViA5XAuzzAo
SPOTIFY: https://spoti.fi/2FQVSBv
Ultimatium's mastermind Matti Pulkkinen comments new song:
"Up-tempo and a happy song shows the heroes of this album immortal and invincible, taking the story forward as they triumph in the game, unaware about the perils ahead. Song is mainly sung by Emily Leone with Viiltola helping in the verses. Song introduces some very high pitches and guitar/keyboard solo battling! And the song is backed full of C64 Sid lead sound! Game on!"
Packed with five amazing lead vocalists, Peter James Goodman (Conquest, ex-Virtuocity), Jukka Nummi (ex-Myon), Emily Leone, Tomi Viiltola (ex-Dreamtale, Perpetual Rage, Viilto) and Matti Auerkallio (Katra, Manzana, SoulFallen), a unique storyline about the virtual world, and the dangers of sharing everything in social media, along with up-tempo power metal songs combined with darker elements. The story album is backed up with lots of background vocals, sound effects and a "narrator"/system voice synthesized with Amazon's Alexa.
The album introduces the best parts of power and progressive metal combined, including easier up-tempo songs, but also long, progressive mid-tempo tracks.
"Virtuality" is set to be released on November 27.
Album Pre Orders Available at Rockshots Official Store
PRE ORDER ➤ http://bit.ly/VirtualityCD
PRE SAVE ➤ https://backl.ink/143047608
For more info:
Rockshots.eu
Ultimatium.com
Facebook.com/UltimatiumMetal
Youtube.com/ultimatiummetal