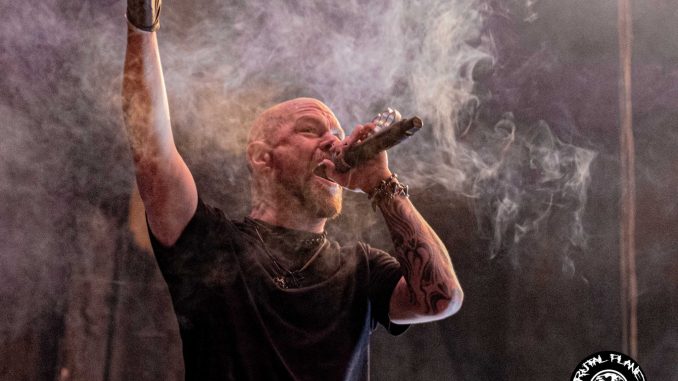 Story by:
Brittany Skidmore
On Saturday, October 15th, four great bands came together one last time at their final performance of their 34 show tour, in Salt Lake City, UT. Fire from the Gods, The Hu, Megadeth, and Five Finger Death Punch were ready to put on one hell of a show, but due to circumstances out of their control, the evening was cut short.
As the crowd spilled in through the gates, Fire From the Gods played a loud and upbeat set that pumped up their fans, and primed everyone for the rest of the show. As they finished, the crowd seemed to double in size. The estimated number of guests was approximately 18,500.
As The Hu started their set, they immediately won over the crowd. This Mongolian folk metal band energized the crowd with deep growling vocals, known as Mongolian throat singing, and traditional Mongolian instrumentation – metal style. What a crowd pleaser! As they wrapped up their set, the crowd was pumping their fists into the air, all screaming "Hu! Hu! Hu!" The Hu definitely left with a larger following, and some might even say that they stole the show that evening.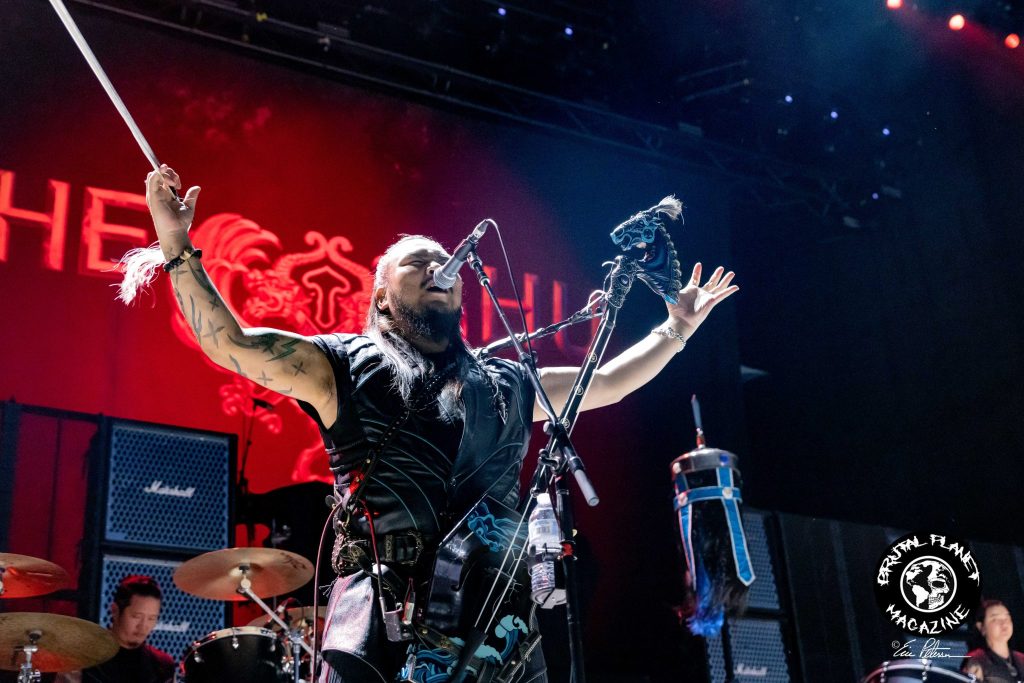 After playing only two songs of their set, Megadeth experienced technical difficulties and had to take a 35 minute break. Many fans took advantage of this time and hit the lines for merchandise. I have never seen merch lines so long! It was amazing! Megadeth finished strong, and the crowd erupted in anticipation of Five Finger Death Punch.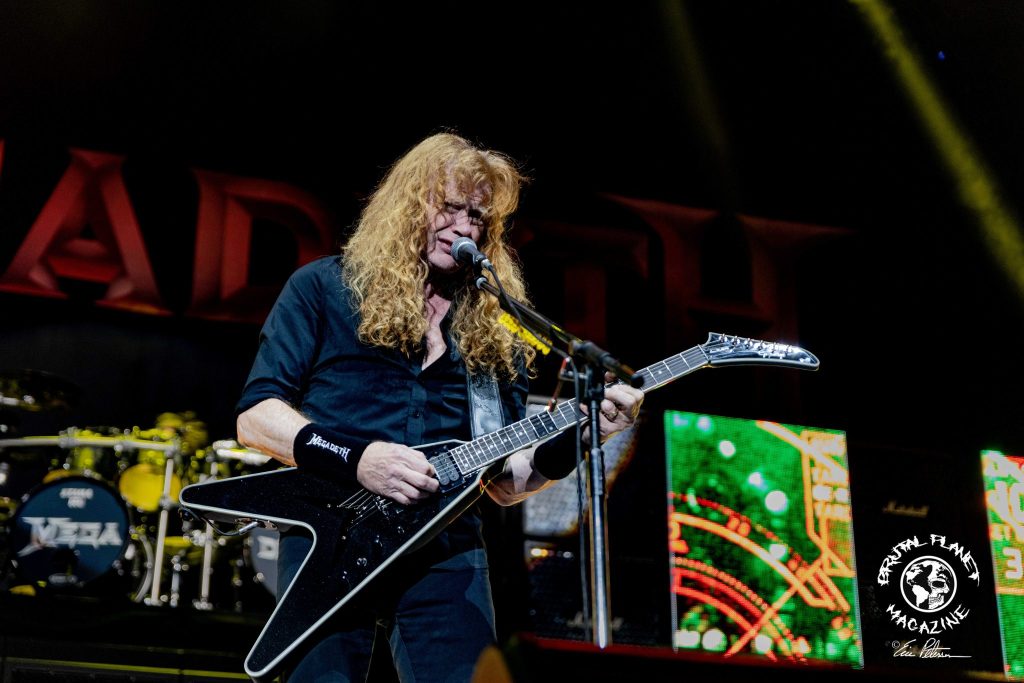 The venue was buzzing with excitement as FFDP opened with "Inside Out", which was followed by "Trouble", "Wash It All Away", and "Bad Company". The crowd was deafening as they sang along with the next song, "Jekyll and Hyde". The lead vocalist, Ivan Moody, took a moment to acknowledge the American flag. This was received by thunderous applause, and roaring screams of appreciation. Ivan then honored an individual for his service by having him join him on stage. "Got Your Six" heated up the set again, followed by "Never Enough". As Ivan started singing "Little Bit Off", the amphitheater unexpectedly lost power. The crowd anxiously waited, but the power was never restored. The members of FFDP were good natured and gracious. They stayed onstage and interacted with the crowd as much as they could. This show may have had an unexpected ending, but it did not take away from the unforgettable experience of seeing FFDP live in concert! We all look forward to the next time Five Finger Death Punch can come back to Utah!