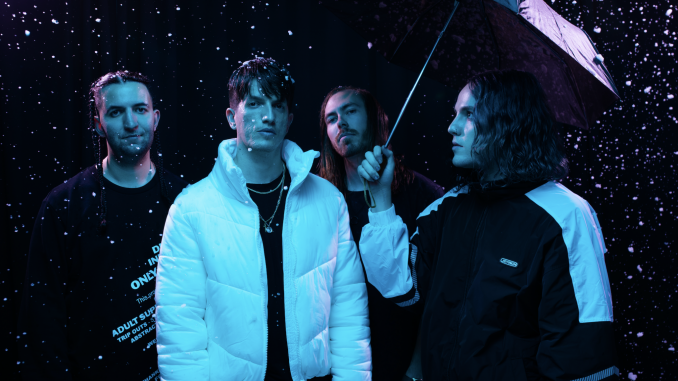 BAND SHARES ITS COVER OF BRITNEY SPEARS' "TOXIC" — LISTEN
Fearless Records is pleased to welcome Australia's WINDWAKER to the global roster. The band has steadily built a following and reputation by mixing hard rock sensibilities with memorable melodicism. It's a potent cocktail and is why the band is one of the most exciting Aussie exports.
The quartet comes storming out of the gates with their rock 'n' roll cover of Britney Spears' iconic anthem "Toxic." Rare is the song that makes you want to shake your thang and mosh, but Windwaker's take on "Toxic" does just that. With synths, riffs, and swaggy vocals, it's a killer intro to the band. Listen here.
"'Toxic' is an all-time banger; the song undeniably slaps," the band says. "We've never taken ourselves too seriously in that sense. We've always been an 'If it feels right, it feels right'-type of group, and this cover came together like that. Not everything has to be this big, pretentious song and dance of 'Look at us! Look at us!'" That said, "Toxic" will certainly turn heads onto this promising hard rock band.
Windwaker are poised for a massive 2022 — with new music and touring on the horizon. So watch this space for more on Windwaker as news becomes available.
But for now, get "Toxic" with Windwaker.
WINDWAKER ARE:
Will King — Vocals
Jesse Crofts — Lead Guitar
Indey Salvestro — Bass
Chris Lalic — Drums