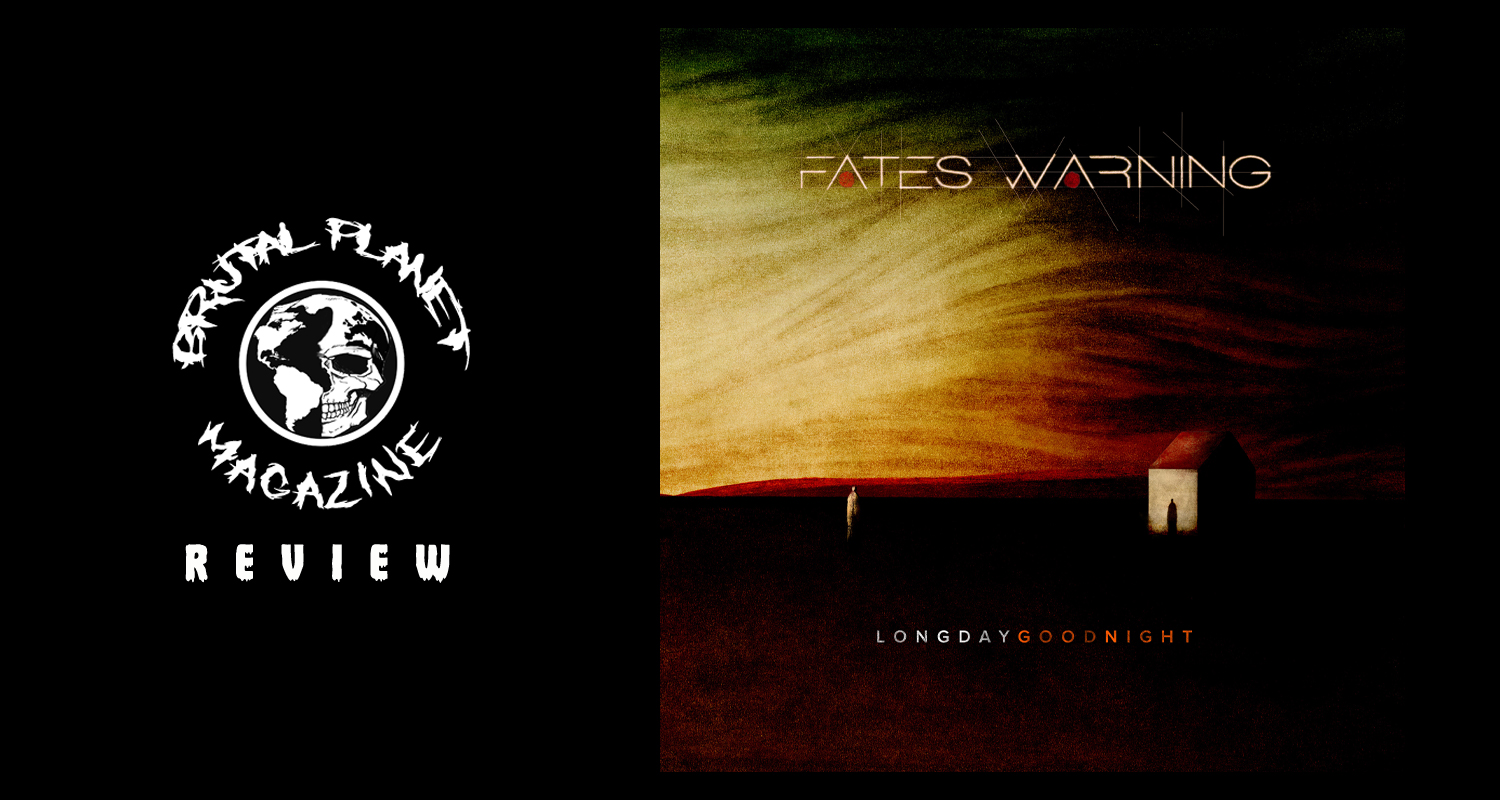 2020 has been a bummer. We all know that. For most of us, the only thing keeping us going is music and loved ones. Well, I am here to share one of my favorite albums of the year with you.
Fates Warning has been referred to as "one of the big three (insert This Is Us flashback here) of the Progressive metal genre" along with Queensryche and Dream Theater. These three are said to have done a lot to help promote and grow this elusive genre. While I agree due to these three being some of my favorites, I am sure there are many people who would say others deserve the title.
Though there have been many line-up changes since it's inception in 1982, fans have stuck with them, and Fates Warning has rewarded that loyalty yet again with their 13th studio album. Long Day, Good Night will be released on Nov. 6th, 2020, via Metal Blade Records.
Fates Warning is a band that can somehow evolve with every album and yet at its core keep that fundamental FW feel. With the addition of Joe Barresi for the mixing and producing, Long Day Good Night definitely has a heavier, more aggressive feel than the last couple of their albums. And let me say, I am here for it. While musically, the album is much more forceful and maybe even has a bit of a darker feel, lyrically, the album is very positive. Fates Warning has always shone lyrically for me. They are master storytellers and can provoke emotions in you; you didn't even know you had.
Long Day, Good Night, like any good progressive metal album, can't be broken down song by song. It is an adventure, a book you can't put down, a movie you can't look away from. What I will tell you is this album gives you a bit of everything. Do you want full prog? You got it. Do you want 90s Alt-rock with a Fates Warning twist? You got it. Do you want a beautifully slowed down acoustic? You got it.
I know nothing I am going to write will impact true Fates Warning fans picking up this album; they have already preordered. But if you are new to the progressive rock/metal genre, you MUST pick up this album and the entire Fates Warning catalog, in my opinion. I promise you will be not only happy you did; you will be in music heaven.