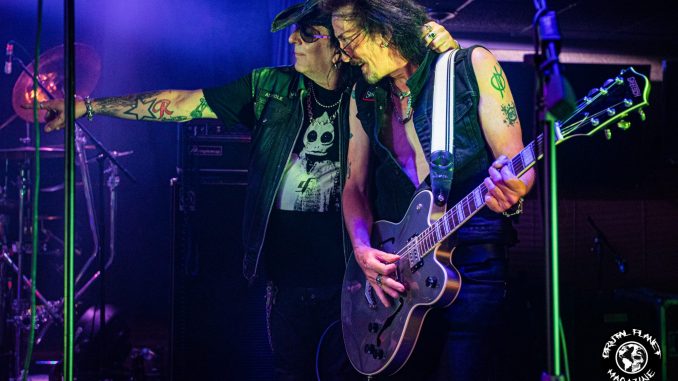 The world has been in lockdown for the last 16 months, leaving us with the feeling that time came to a halt. But now the world is beginning to move again, and my first live show since lockdown has taken me right back to 1987. Back then, the excesses of the Sunset Strip were well documented, and Faster Pussycat dominated that scene. So, what better show to open with than Faster Pussycat at Leatherheads in Draper, Utah, on Saturday, June 19, 2021.
My first introduction to Faster Pussycat came back in 1986 when they released their self-titled freshman release. I picked it up at Sears of all places. Since that time, I have followed them through all their releases and seen them live many times.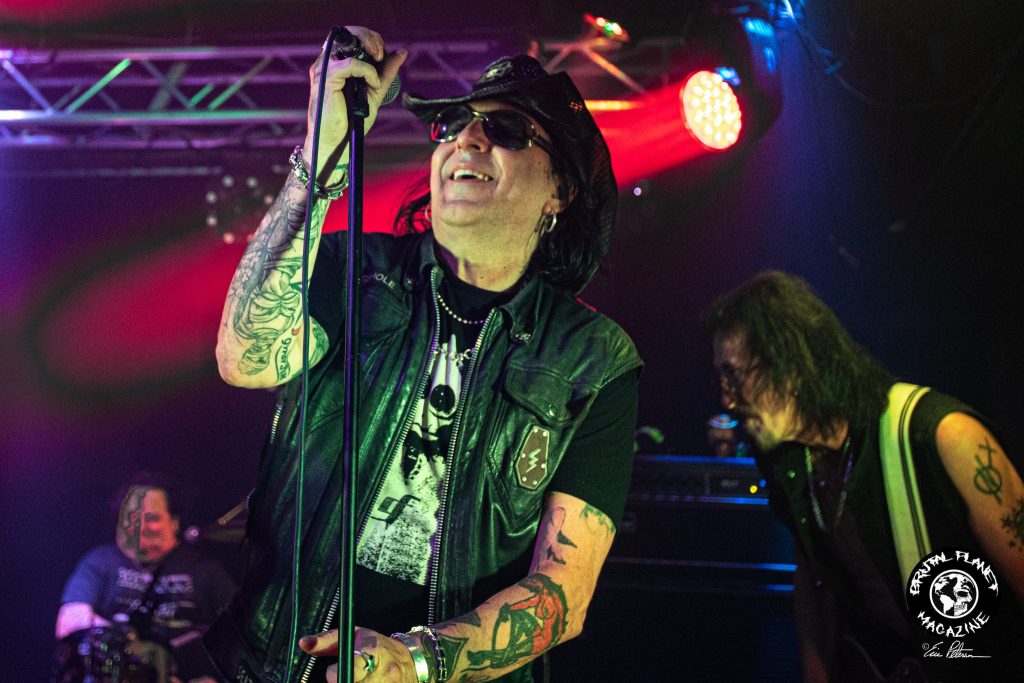 Leatherheads hosts many shows but has been limited like the rest of the world, so getting back into action is a huge relief to them and clubs across the country.
Faster Pussycat hit the stage around 11:00 PM with a no-frills introduction and just straight-up 80s hair metal. Starting the show was one of the new songs Faster Pussycat released called "Pirate Love." The song may be from 2021, but its sounds are exactly what you would expect from Faster Pussycat. They quickly changed gears into a modern classic, "The Power & The Glory Hole." Next, it was time for "Where There's a Whip There's a Way" from 1989's Wake Me When It's Over. Soon things went deep with "Cathouse." The song immediately took everyone that was around back to their youth in 1987. The following two songs came from 1989's Wake Me When It's Over. "Slip of the Tongue," with its catchy lyrics and double meanings, was the first song Faster Pussycat laid into:
"With a slip of the tongue
I'm in deep shit
I'm so bad off I can taste it
Bury myself with a slip of the tongue."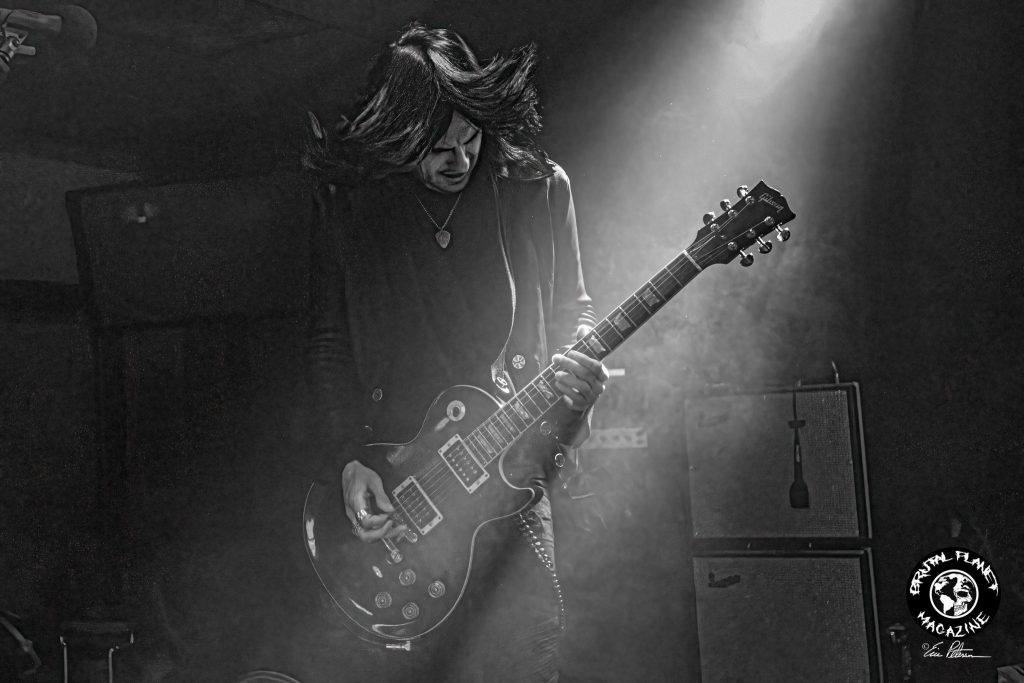 At this point, the band was close to halfway through their set and sounded amazing. Singer and founding member, Taime Downe, sounded as good as he did in the 80s and 90s. "Don't Change That Song" was up next, which showcased some of the great guitar talents of Xristian Simon and Sam "Bam" Koltun, who is the youngest member of the band at 26. Sam joined the band when Ace Von Johnson left to join LA Guns.
The show continued with the hit "House of Pain" and eventually got to some more new music, "NOLA." This catchy song is reminiscent of "Smash Alley," which is a tribute to the band's favorite city New Orleans. The opening to "Bathroom Wall" gave drummer Chad Stewart time for what Taime dubbed "His drum solo." Midway through the song, the band broke into "Pretty Fucked Up" and gave bassist Danny Nordahl time to shine as the lead singer. "Shut up and Fuck" was up next, followed by last but not least, "Babylon."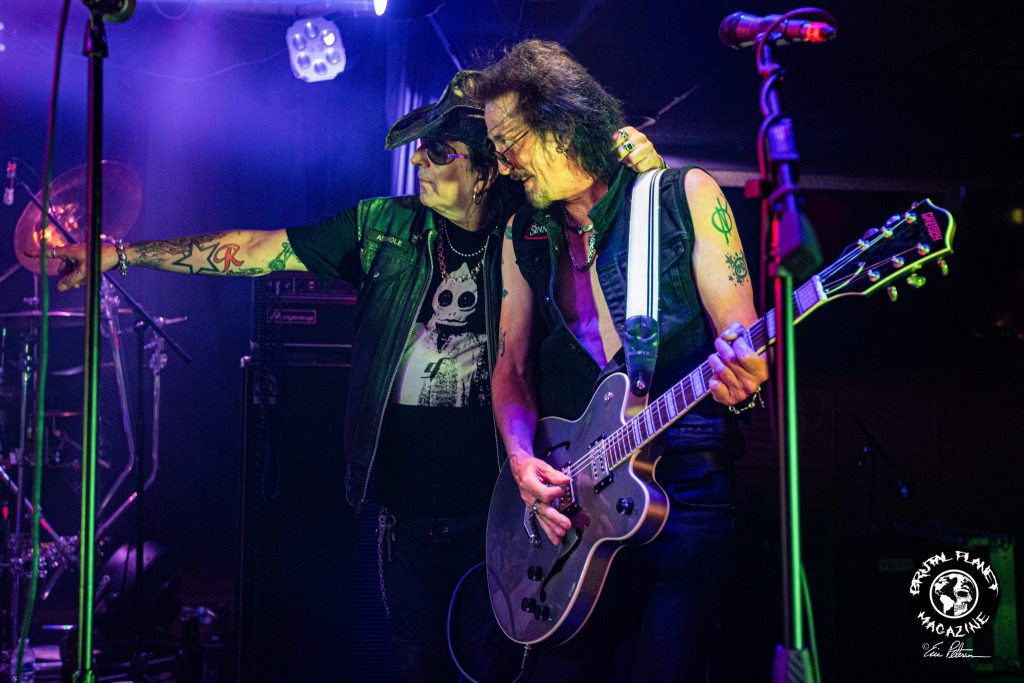 Faster Pussycat's music may be up to 34 years old, but it still holds the test of time as good old fun rock and roll. The band's presence on stage backed up what we heard as a good time, and the crowd fed it right back to the band. There was nothing serious about this show, just a good time getting back to normalcy. You can catch Faster Pussycat as they hit the stage all across the US this summer.