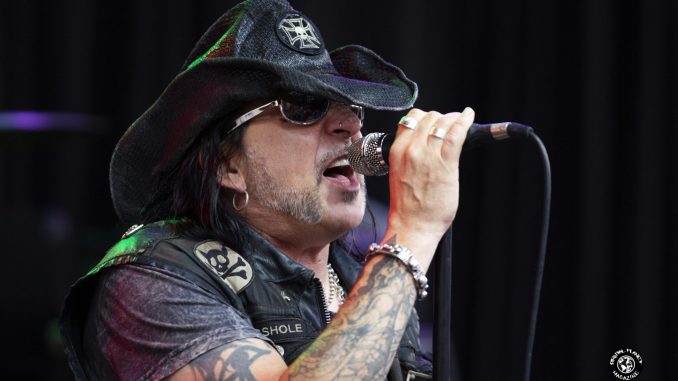 As the Straight Outta Quarantine 2021 Summer Tour featuring Faster Pussycat and Enuff Z'Nuff approaches the last date, the bands utilize off days. This could be for rest, relaxation and recharging or a one-off show.
The latter is what Faster Pussycat opted for Wednesday, July 28. Originally a day off, the band booked a show at Oscars in Burleson. Just a week prior, the tour hit the Rail Club Live in Fort Worth, a simple 30 minute drive between the two.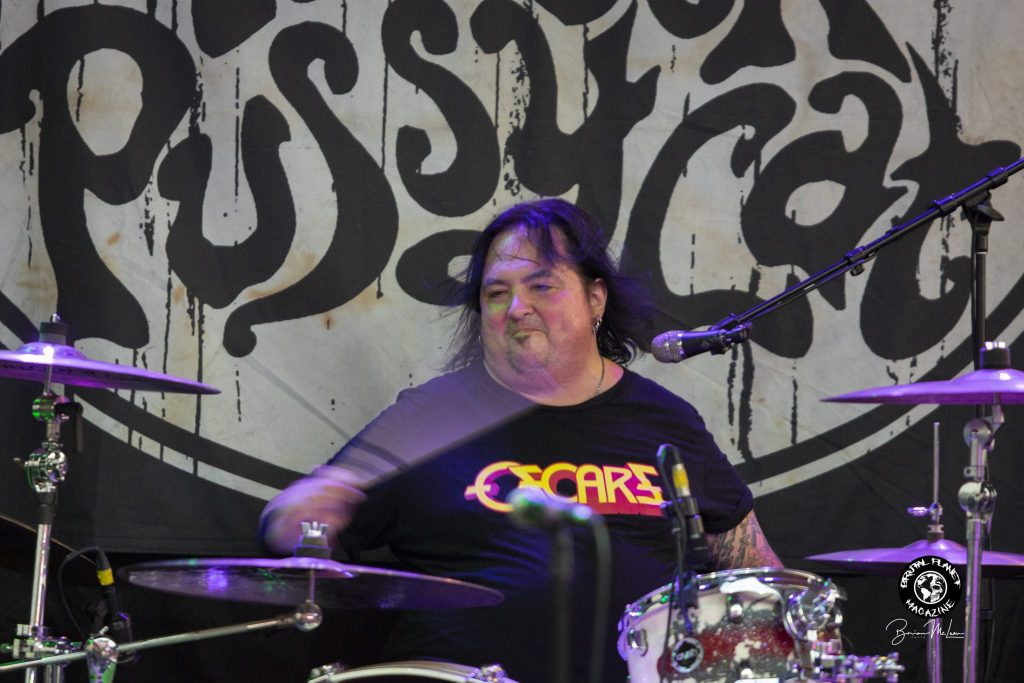 The unexpected show was announced during their set at the Rail Club Live to the smiles of those in attendance.
With life, some were not able to hit the Rail Club Show to catch Faster Pussycat. This one-off show offered up a second opportunity to do so. A simple redemption to catch Faster Pussycat in the DFW area.
Prior to the show, bassist Danny Nordahl said the set would be changed up a bit. The Oscars show would be an early night with Faster Pussycat. An 8:00 PM set time.
Since Faster Pussycat was flying solo, there was no opening act. All attention was on Faster Pussycat.
As with prior sets, Faster Pussycat launched into "Jack the Bastard" from 1992's Whipped as the set opener. And they went from there.
The band utilized their debut for the next round of selections, "Cathouse," "Slip of the Tongue," and "Don't Change that Song."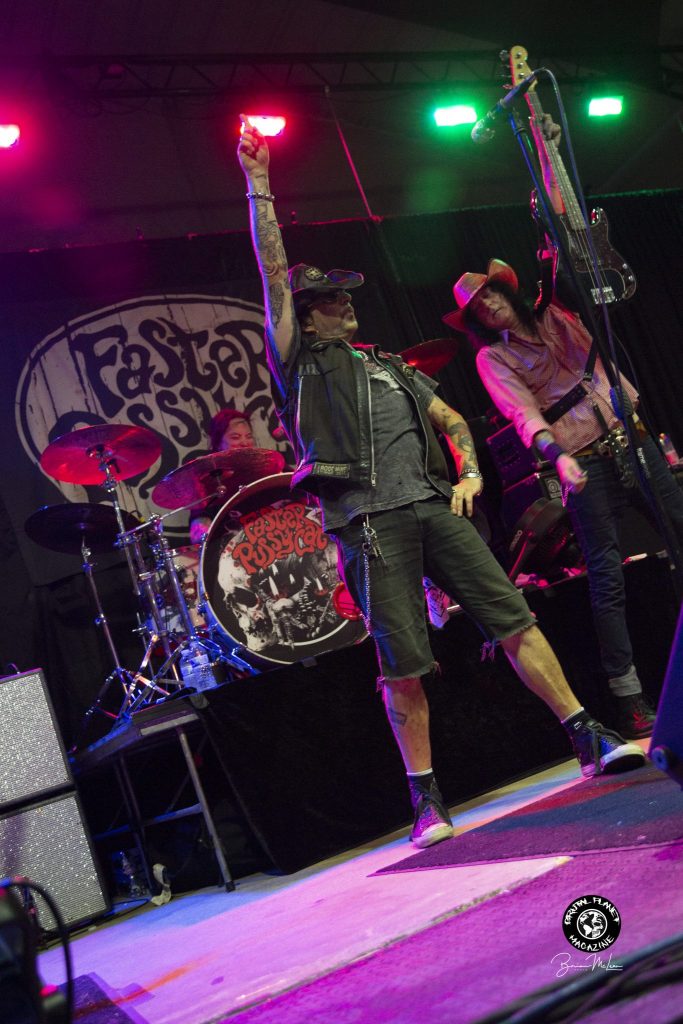 The near triple digit temperature and sticky Texas humidity from area storms were no deterrent to the fans. Vocalist Taime Downe even poked fun at the showtime temperature which prompted him to wear cutoff shorts at the knees. Not a common sight for Downe but worth seeing in person.
Horns, cell phones, water and adult beverages were raised high, providing liquid courage to sing louder and prouder. The songs were no strangers to the fans. They knew the words to "Little Dove," "Ain't No Way Around It," "Pirate Love," "Bathroom Wall" and others.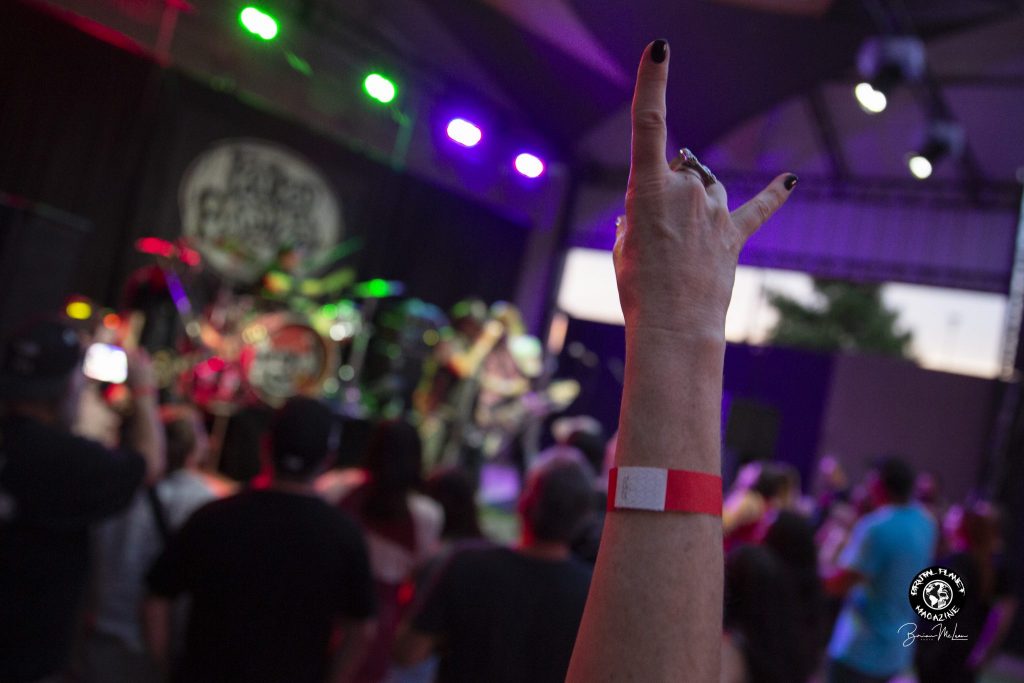 The band wrapped up their charged night with "Babylon" from the debut. Unfortunately, 10:00 PM came too soon though.
The show at Oscars was a tad different. Seeing Faster Pussycat grace their stage was odd but it may now be a new norm for the venue.
Oscars stepped up to the plate though, hosting and pulling off a show with a band of Faster Pussycat's caliber. The sound was great, and things went smoothly. Both Oscars and Faster Pussycat hit a homerun, slamdunk, Hell Mary pass and sniped the net, all in one night.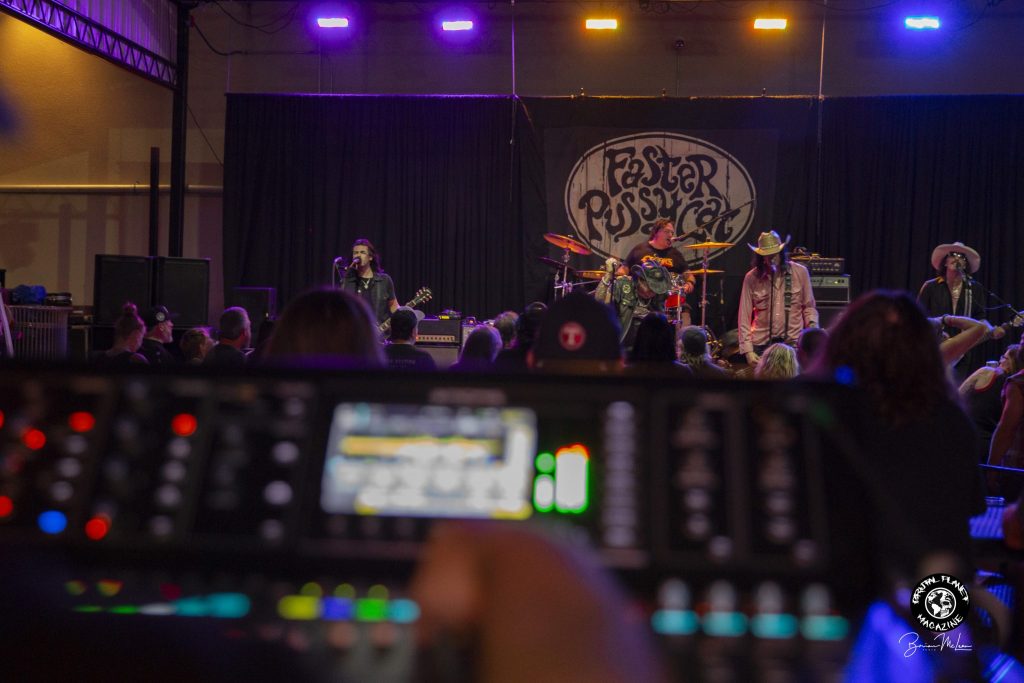 Oscars made a solid decision booking Faster Pussycat. A show on this level should now be the norm for Oscars.