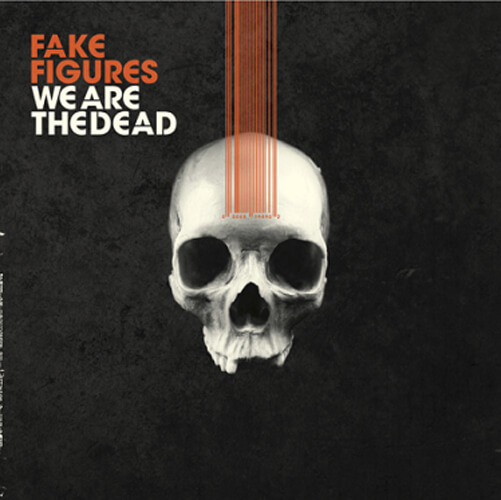 Fake Figures will be releasing their latest EP, We Are the Dead on November 15 through War Against Records.  The Southern California band formed in 2011 and released Hail of the Sycophants shortly after. In 2013, they released their second EP- They Must Be Destroyed.  Now, they are releasing an EP sure to please fans who have waited six years for another fix. 

The opening track, "Hole in the Sky" was released as a single earlier this year and feels like the first punch from the creative assault that follows. Many times, the bass can feel drowned out in the mix, but Bob Bradley (Scars of Tomorrow) produces a deep sound that not only be heard, but felt. Rus Martin (Hotwire) also exposes a rawness in his vocal delivery throughout the EP.

The highlight of the album, and the band's latest single, "You're Distant," will have listeners immediately putting this track on repeat. Guitarist Travis Miguel (Atreyu,) tickles his fret board with a sort of switchback riff that doesn't let up. Leading into the bridge, drummer Steve Ludwig (ex-vocalist of Nations Afire) establishes excellent work on the snare, followed by an incredible solo by Miguel. The music video was released in October.

Fake Figures' punk influences can clearly be felt on "Bury the Hatchet," and "Gone Again" has another killer riff that demonstrates the compatibility each instrument brings. The title track, "We Are the Dead," (featuring Jonah Matranga) stays true to the band's sound but brings undertones of an ambiance and sludge. As the song fades to the end, the sound of a piano is left and the vocals repeat, "We are the dead/here's what we said" giving the listener an eerie awareness that will be craved once more.

Fake Figures has released good music before, but for those wondering if they could get any better they have laid to rest any doubts with We Are the Dead.