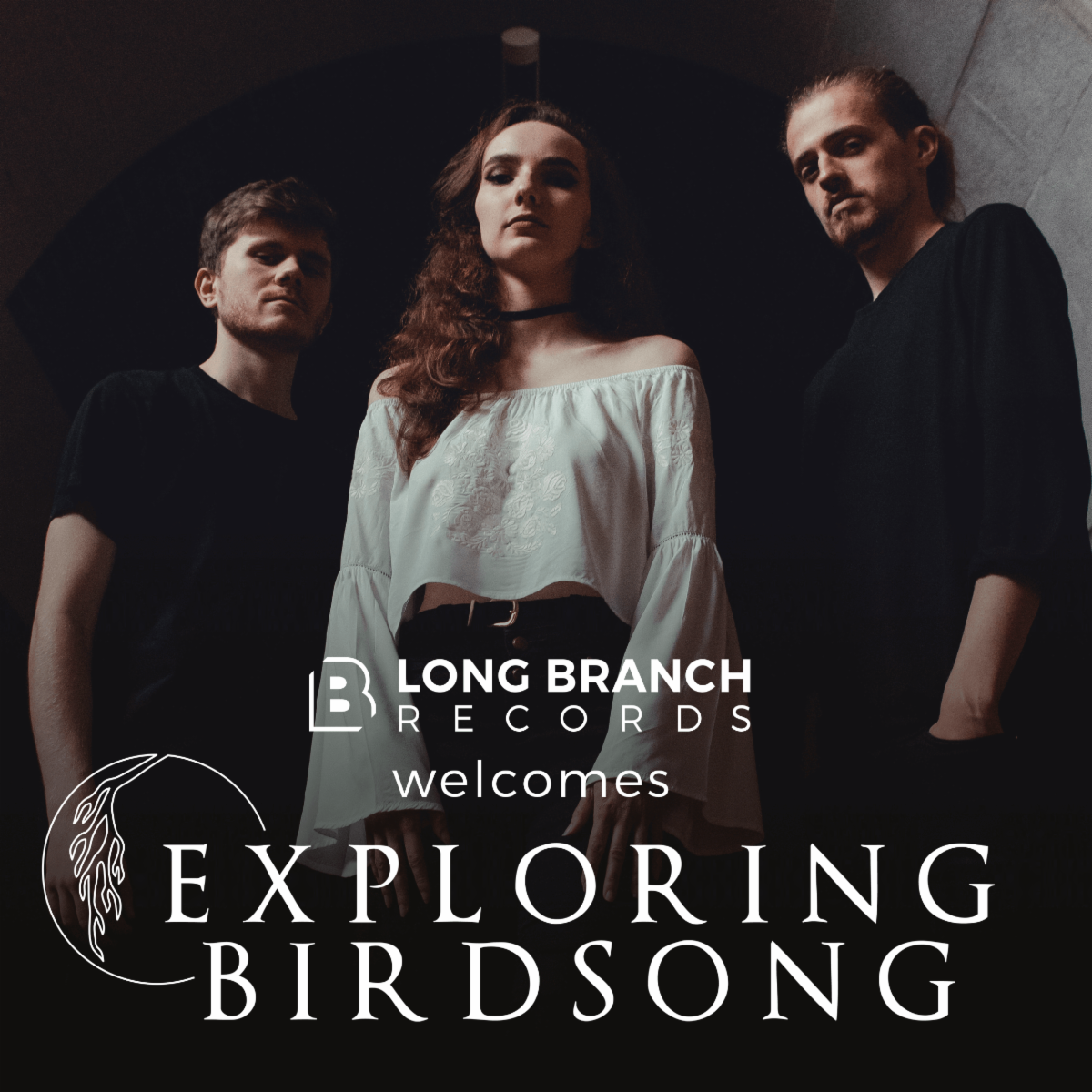 Rarely are new groups as exciting, talented or unique as Exploring Birdsong, the piano-led guitarless trio from Liverpool who have now signed an international record deal with German independent label Long Branch Records.
Having recently graduated from Liverpool's Institute of Performing Arts, the young group have already caught the eyes of key players in the UK press (Prog magazine, Kerrang! Magazine, Classic Rock Magazine) as well as achieved two Progressive Music Awards nominations in 2019. The band have been hand-picked to support Sleep Token, toured with proggers Godsticks, and performed at HRH Prog. Unplaceable for the most part, the band bring to mind elements of Steven Wilson, Kate Bush, Rush, Sleep Token, and Agent Fresco.
"We are so excited to be signing with Long Branch Records. We're extremely proud to be working with a label that is home to some of our favourite bands, and feel our music couldn't be in better hands." says Exploring Birdsong drummer Matt Harrison.
Long Branch Records label manager Manuel Schönfeld adds: "Exploring Birdsong are undoubtedly one of the most interesting new bands in the British progressive music scene. We're super excited about the signing and are looking forward to a succesful partnership."
Exploring Birdsong's new single "The River" will be released on October 2nd, 2019 followed by an EP release in Fall 2019.
Live:
03.10. UK, London – Underworld /w Sleep Token (sold out)
04.10. UK, Manchester – Manchester Academy 3 /w Sleep Token (sold out)
Line Up:
Lynsey Ward – Vocals, keyboards
Jonny Knight – Bass guitar, keyboards
Matt Harrison – Drums, percussion
For More Info Visit: