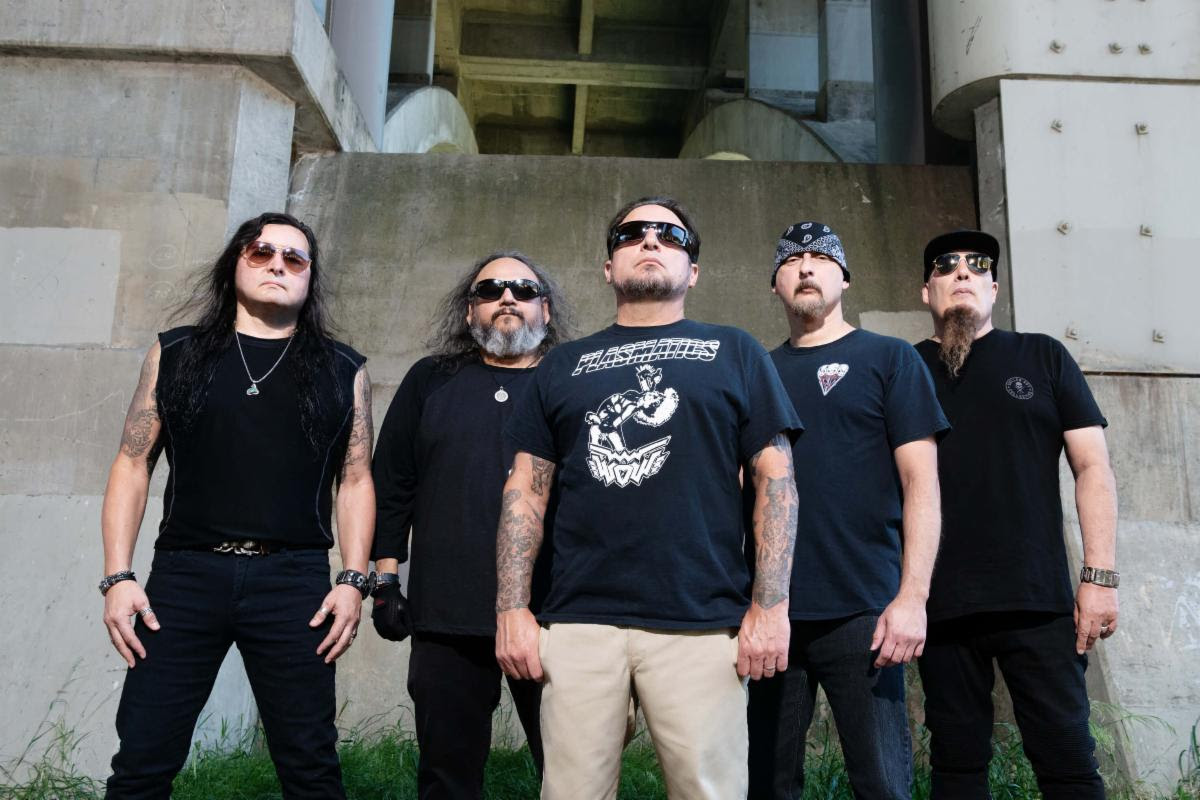 | | |
| --- | --- |
| Out October 30th, 2020 on SPV/Steamhammer | |
US Thrash Metal legends EVILDEAD will release their new studio album "United $tate$ Of Anarchy" on October 30th, 2020! The album was produced by Bill Metoyer and the cover artwork was illustrated by Edward J. Repka. Today they reveal the tracklisting and the cover artwork.
United States Of Anarchy will be released as a CD DigiPak version, LP version, exclusive bundle version with shirt (only at the Steamhammer shop) download and stream through SPV/Steamhammer:
https://Evildead.lnk.to/UnitedStatesOfAnarchy/
Tracklisting:
1. The Descending
2. Word Of God
3. Napoleon Complex
4. Greenhouse
5. Without A Cause
6. No Difference
7. Blasphemy Divine
8. A.O.P. / War Dance
9. Seed Of Doubt
10. Planet Claire 2020 (LP/digital bonus track)
More Info on EvilDead:
EVILDEAD was formed in 1987 with the intention to create heavy music in the thrash metal vein. The EVILDEAD sound was unique; highlighting a blend of speed and thrash metal guitar riffs along with hyper drumming locked in with an over the top thundering bass with punk overtones, and lyrical themes that explored political, thought provoking social ideas; mixed with horror, and nuclear war themes
In 2019 EVILDEAD secured a new recording deal with SPV/Steamhammer for their upcoming release entitled UNITED $TATE$ OF ANARCHY. It will feature nine studio tracks plus a metalized cover version of the B-52's 'Planet Claire' as a bonus track all produced by Bill Metoyer. Seminal artist Edward J. Repka has once again illustrated the cover of the new album. With UNITED $TATE$ OF ANARCHY, EVILDEAD has returned more powerful than ever and awakened again to annihilate the masses.
LINE UP
Albert Gonzales – Rhythm/Lead Guitars
Juan Garcia – Rhythm/Lead Guitars
Rob Alaniz – Drums
Phil Flores – Lead Vocals
Karlos Medina – Bass
For More Info Visit: