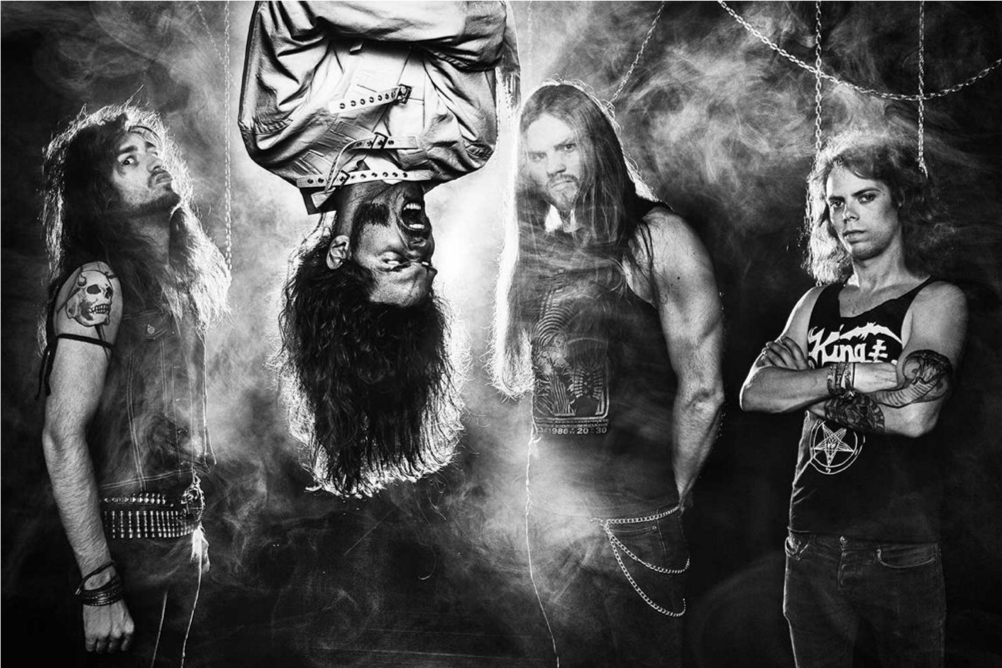 Surge Of Insanity – Live in Antwerp 2018 due out October 4th on Napalm Records!
With their trademark sound nestled between death, thrash, progressive and traditional heavy metal influences, when the Belgian Evil Invaders are unleashed onstage, metal gains a completely new, heady and exciting dimension that is second to none. Evil Invaders is an incredible high-octane live phenomenon in both sound and vision.
"On October 4th we will finally release our live album + DVD, 'Surge Of Insanity: Live in Antwerp 2018'! From day one, our goal has always been to distinguish ourselves musically as well as visually in our live performances." frontman Joe commented just recently.
"We're always striving to create new and unique visual aspects to our show. It was massive to play with a full production at the venue where we all used to go to see our favorite bands since we were teenagers. This live album + DVD marks the end of an old and the beginning of a new era for Evil Invaders. We're just getting started…"
For More Info Visit: