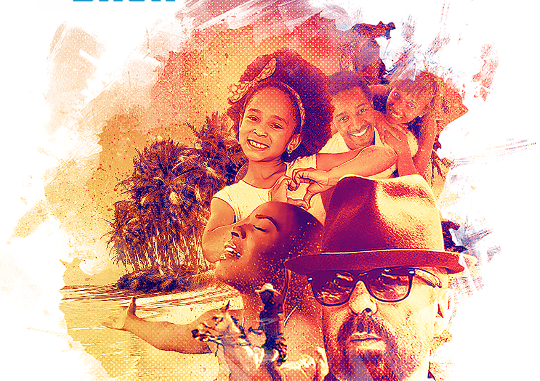 As the world emerges from lockdown and the Bahamas reopens for travelers, people across the country are searching for hope and assurance in these unprecedented times. Answering this call, Dave Stewart of the Grammy-winning Eurythmics, who has a deep connection with the country and its people and who has also made a home here, was moved to write and produce a special song, "Love's Coming Back," as a gift to the Bahamas and the world, released today, via Stewart's label, Bay Street Records, Tuesday, July 13, 2021.
With warm vocals by young Bahamian artiste Dayonna, and an infectious hook, and backing vocals by Grammy and Brit Award-winning artist Joss Stone, the inspirational song will be launched to a global audience today, Tuesday, July 13, 2021, at 1:00 pm (EST), on www.lovescomingback.com and will be available on all streaming platforms. Dave Stewart commented, "The 'Love's Coming Back' song is a labor of love and a gift to the people of the Bahamas and the world. The Bahamas is now my home and I have been privileged to experience the beauty of the place and its people. I would like to sincerely thank the talented musicians and vocalists who contributed to the song… and invite all Bahamians and friends of the Bahamas around the world…. to now watch and enjoy the global premiere of 'Love's Coming Back'." 
The song was recorded at Bay Street Studios, Stewart's studio based in the Bahamas. The corresponding music video shows footage highlighting the natural beauty of the island and of the local community and artists. The video features children running and singing with true excitement, "Love is coming back, love is coming back." 
A rallying anthem intended to raise the morale of the people of the Bahamas and the world, "Love's Coming Back" will be used to raise funds in support of youth and environmental projects, managed by the Briland Aid organization and the Bahamas National Trust respectively. 
DONATE HERE.