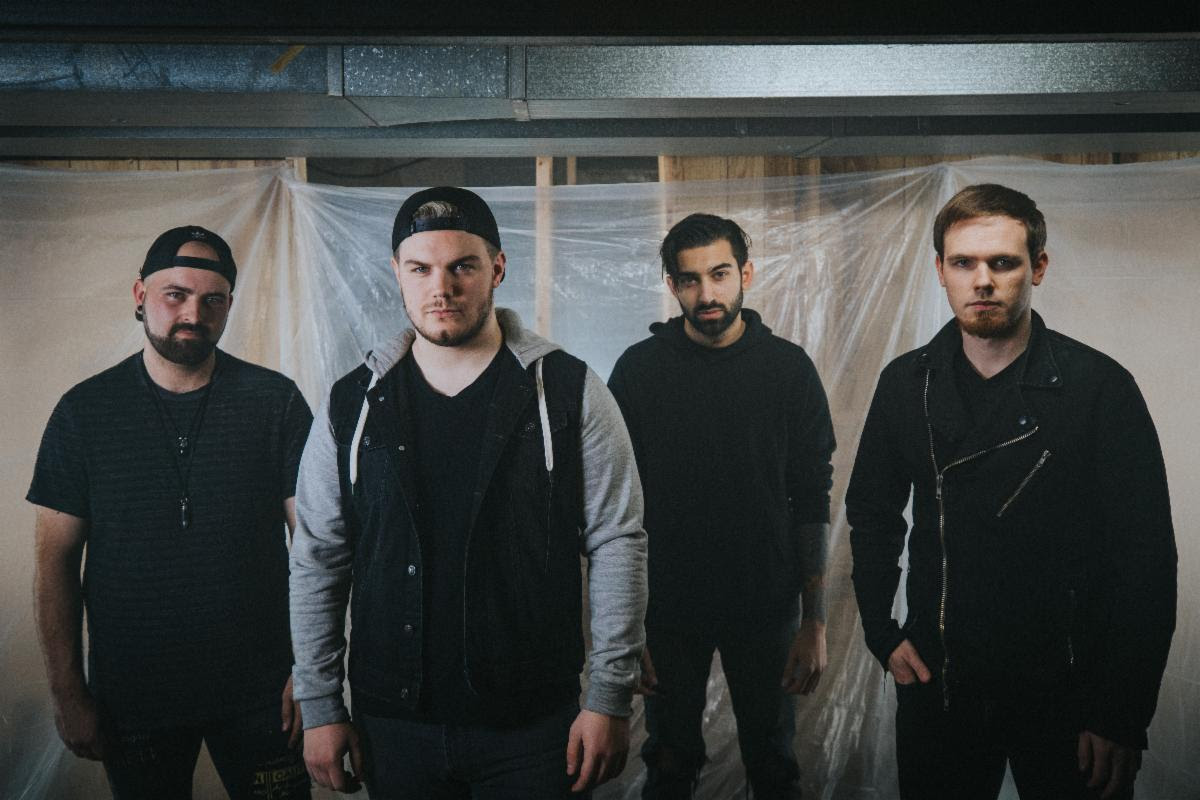 Tuesday, November 20, 2020 – Detroit-based theatrical metalcore quartet Eunoia have today released their latest single, "Tonight's The Night". Their new track showcases the duality of heavy guitars and clean breakdowns laced with orchestral harmonies and darkly clever lyrics inspired by the cult following TV show, Dexter. The theatrically-shot music video is an extra special treat for Dexter fans, as frontman Austin Von-Glahn stars as the beloved antihero exacting revenge in this riveting visual accompaniment that will keep you on the edge of your seat. Listen to "Tonight's The Night"
here
, and check out the music video
here
or by clicking on the image below.
Frontman and mastermind Austin Von-Glahn shares his thoughts on "Tonight's The Night":
"Tonight's The Night is a song based on the show Dexter. A friend of the band had introduced me to the show earlier in the year and I was hooked immediately. Once I had finished the show I was so flooded with creativity that I was ready to explode. I sat down at my studio desk and, within a few hours, I had a completed demo for Tonight's The Night. It was the quickest any material for Eunoia had ever come together. Lyrically, I wanted to capture the identity of Dexter Morgan by making the lyrics humorous, but in a dark way. You'll find the song's lyrics filled with puns and clever wording as well as callbacks to the show. The music video for the song was a no-brainer as well. Some of the most iconic parts of the show are from Dexter's "kill rooms." We got to go through the process of making our own kill room for the video shoot which was a blast. The day after I finished the edit on the music video, the show had actually announced they were coming back for another season, which we were all ecstatic about. Tonight's The Night is a step in a new direction for the band and we have a lot of killer ideas we are itching to expand upon!"
Formed in 2017, Eunoia (a Greek word translating to "beautiful thinking") strikes a unique balance between the duality of dark lyrical content and metalcore with orchestral layers and cinematic sound design. The band consists of Austin Von-Glahn (vocals and symphonious sound engineer), Ryan Sherwin (drums), Kevin Jutila (lead guitar), and Jacob Irons (rhythm guitar). With their 2020 debut album "Elysium" under their belt, the band took on a more aggressive yet thematic sound and sees Eunoia moving in a more adventurous and diverse direction.