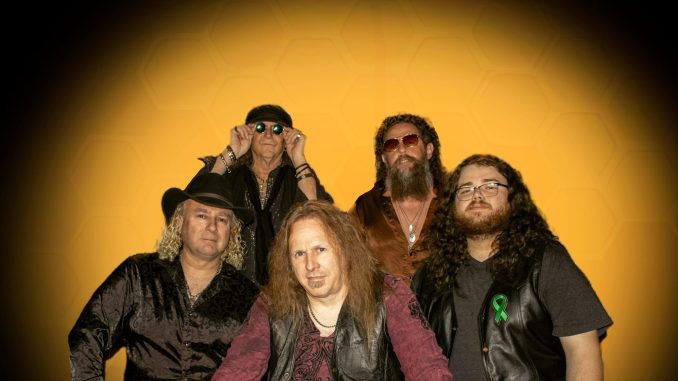 Pre-orders Open Now
Phoenix, AZ's ESCAPE THE HIVE are set to throw their collective hats into the burgeoning "New Wave of Classic Hard Rock" phenomenon, currently exploding worldwide.  Combining 70's era arena rock along the lines of Foreigner, Deep Purple, Journey and the like with mid 80's dynamic and flash, big things are expected from the newcomers, who are actually anything but new to the business.  Frontman, Michael Thomas Beck led Jake E. Lee's Red Dragon Cartel and did time in the critically acclaimed quartet Kings of Dust, while guitarist Conrad Varela has worked with both Alice Cooper and Geoff Tate.  Drummer A.D. Adams brings experience with Dirty Looks, Crash Street Kids and more to the party and bassist Paul Williams has shared the stage with DL Marble.  Keyboard extraodinaire Michael Vars rounds out ESCAPE THE HIVE.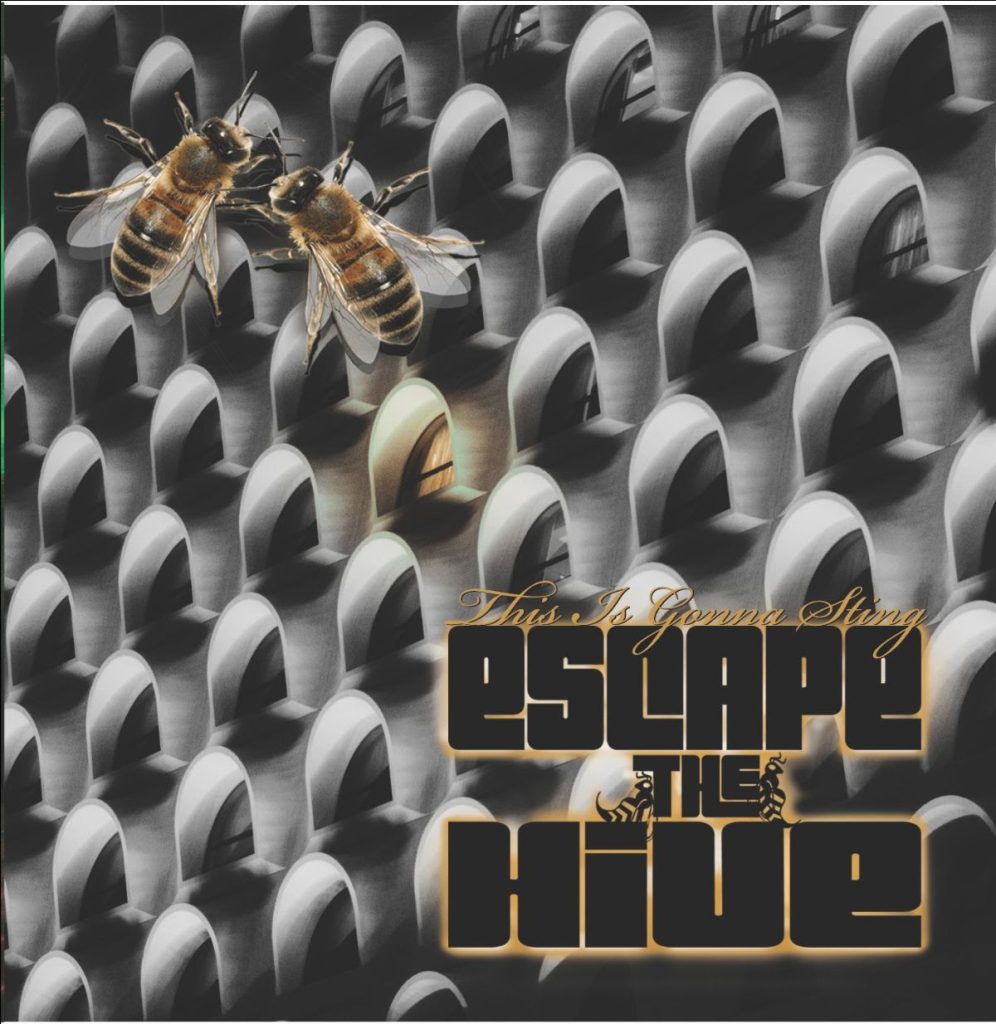 Recorded at Phoenix's Soundvision Studios, This is Gonna Sting was produced by Beck and shows the quintet expanding on those 70's arena rock influences with modern production values. The sonics of the record are a throwback to that sound; a very vintage approach with a modern punch. "The songs on the album deal with subjects ranging from the division that social media creates to lost love and, the danger of repeating history," reveals Beck.

ESCAPE THE HIVE have already released two singles from the debut, "In Between" and "It's Not Alright" with early fanfare decidedly positive and critical acclaim already mounting . This is Gonna Sting is now available for pre-order here. Pre-orders will include an immediate three-song sampler from the eight track debut and an autographed mini poster to be included with delivery of the album, which is slated for release this summer through Shock Records / Vanity Music Group.
ESCAPE THE HIVE will appear 15 April with a showcase set of the songs from the debut at the Mesa Music Festival at 5:00pm on the Mesa Mural Stage in Mesa, AZ and April 28 at the Whisky A-Go-Go with 70's legends, Angel. Additionally, a tour through the Midwest is currently being put together to support the release of This is Gonna Sting.

ESCAPE THE HIVE is:
Michael Thomas Beck- Vocals
A.D Adams- Drums/Vocals
Conrad Varela- Guitar/Vocals
Mike Vars- Keyboards/Vocals
Paul Williams- Bass/Vocals
###
ESCAPE THE HIVE ONLINE: