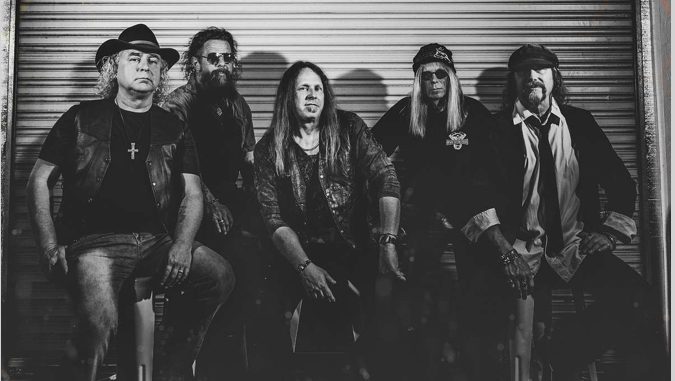 Phoenix, AZ's newest hard rock sensation Escape the Hive have released the second lyric video from their upcoming debut album, 'This is Gonna Sting.' The mid-tempo rocker deals with social media and the fact that your closest friends may be people you've never actually met, summed up by the line " … these friends I've never known but I know …" You can see the lyric video just below.
With their roots firmly planted in 70s arena rock, along the lines of Foreigner, Deep Purple, Journey and the like, ESCAPE THE HIVE has the material to sit alongside their new contemporaries in the "New Wave of Classic Rock" phenomenon that's taking hold across the world. "We are definitely influenced by that era of rock, but a bit more first hand. That era of music actually formed who we are as people as well as the music we write," says Beck.
Recorded at Phoenix's Soundvision Studios, This is Gonna Sting was produced by frontman Michael Thomas Beck and shows the quintet expanding on those 70s arena rock influences with modern production values. The sonics of the record are a throwback to that sound. A very vintage approach. With soaring harmonies that are ingrained in that writing style with some of the flash and dynamics of the 80s.
This is Gonna Sting is out this Spring through Shock Records / Vanity Music Group. The band's debut show is April 28 supporting Angel at the Whisky a Go Go in Hollywood.
Escape the Hive is:
Michael Thomas Beck – Lead Vocals
Conrad Varela – Guitars, backing vocals
Paul Williams – Bass, backing vocals
Mike Vars – Keyboards, backing vocals
A.D. Adams – Drums, percussion, backing vocals