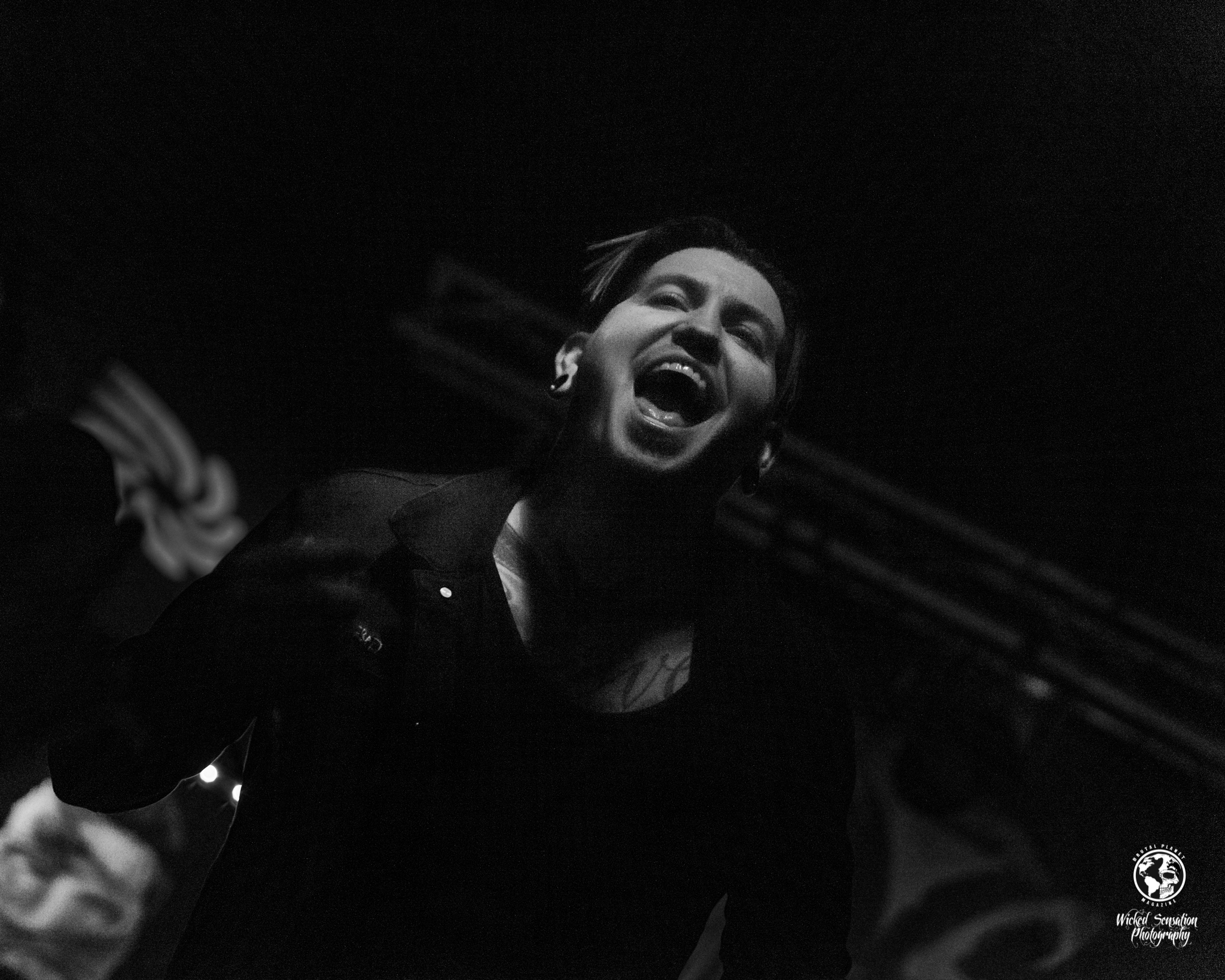 This would be my second time experiencing Escape The Fate. I saw and experienced their show about six years ago at one of the Monster Energy drink events. I knew then I would have to experience them even more close up. Bless the Fall were on stage just prior to ETF and worked the crowd into a frenzy. The Greek Station (formerly known as The Venue) is a cozy venue where you can get close and personal with the bands.

The club was packed and the smell of sweat permeated the air. You could feel the energy and see the excitement in the crowd's eyes. It was contagious. That's when the boys hit the stage with "Do You Love Me." The crowd was bouncing and at many times was as loud, if not louder, than the sound system. It was a crazy experience. Those guitar riffs were even chunkier than on their albums. Lead Singer Craig Mabbitt was bouncing around on the stage the entire show and feeding off the vibes.

The energy level was high with the entire band. Drummer Robert Ortiz was bashing the skins with reckless abandon which fed into Thomas "TJ" Bell (guitar/vox), Kevin "Thrasher" Gruft (guitar, vox) and Erik Jensen (bass, vox) putting every ounce of energy into their playing. I always love when bands play variations of songs, especially when they stop during a particular hook and the crowd screams back the lyrics. There is something so powerful about it and ETF did this several times throughout the set. When it was all over, the crowd and the band left spent and appreciative of each other.
If you haven't seen Escape The Fate live, what are you waiting for? It's always a good time with great music and enjoying it with like-minded music lovers. Check out the rest of the tour dates for when they are coming to your town. Get out and support bands, buy merch and have a great time.
Show Set List
"Do You love Me, Empire, Just a Memory, On to the Next One, Issues, You Are So Beautiful, Gorgeous Nightmare, This War Is Ours, Broken Heart, One for the Monday"