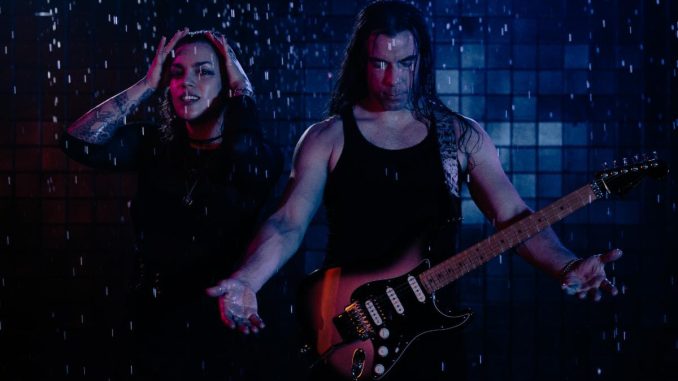 Pat Reilly and Aimee Zambrana share, "Eramnesia merge influences from the past with inspiration from the supposed future. 'Alone Under Neon Lights' has a 'classic' rock sound reminiscent of bands such as Pink Floyd, but updated with modern elements. We hope this fusion of sounds will not only make our music feel current but even futuristic at times. Eramnesia aims to create music that evokes the feeling of being in an alternate time altogether, and each song will achieve that in a different way."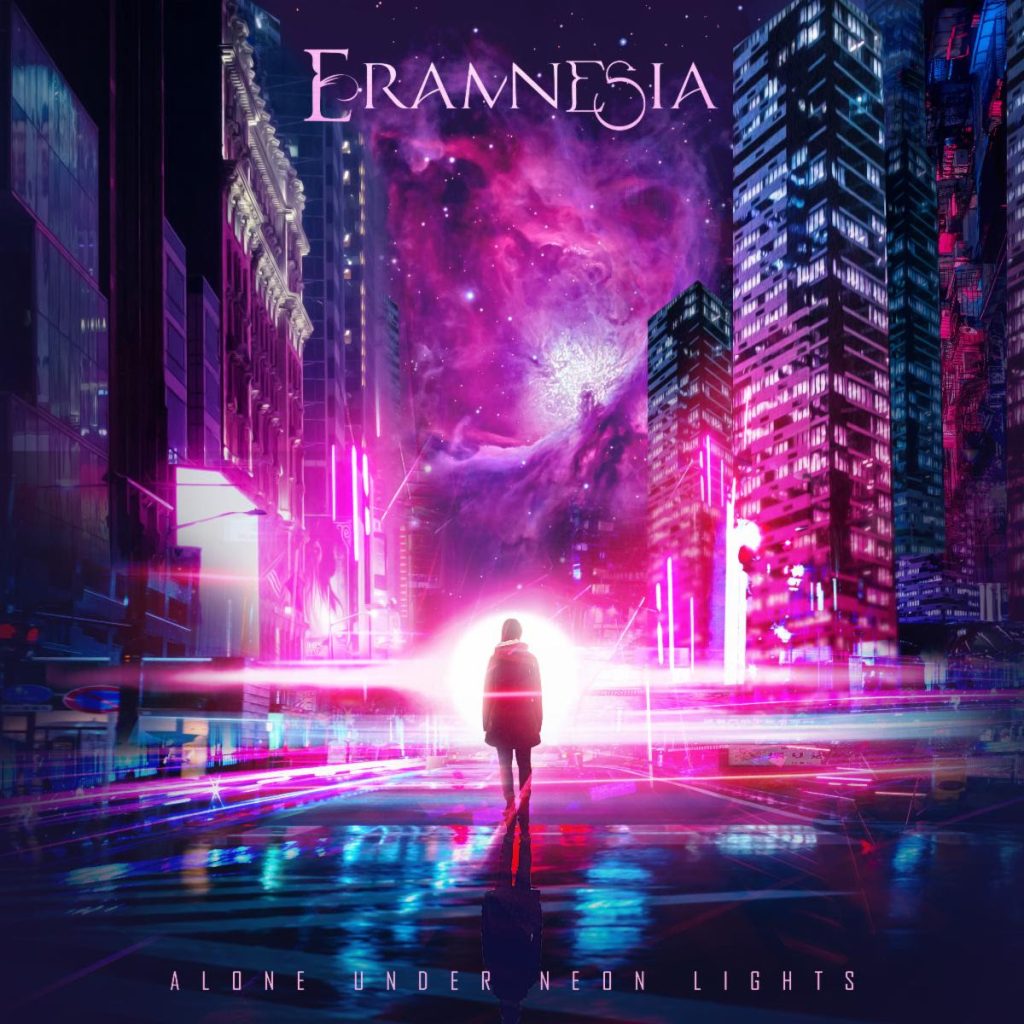 The eternal battle of darkness versus light requires a musical medium, and Eramnesia is valiantly answering the call. Comprised of two dynamic solo artists–guitarist Patrick Reilly (Tengger Cavalry, Fellahin Fall) and vocalist Aimee Zambrana (formerly gone by the Van Roxanne moniker)–this newly-formed synth-rock duo is channeling emotions from the spiritual battlefield, fiercely holding the line by composing ultra poetic hymns.
Eramnesia's first single "Alone Under Neon Lights," showcases Zambrana's seductive and haunting vocal delivery borne of church choir beginnings and Celtic influences. Her introspective lyrical themes rattle the psyche. Reilly taps his instrumental mastermind and gives the track a dark, retro ambiance along with fiery guitar leads. He's fresh off collaborating with Tom S. Englund (vocalist/guitarist of Evergrey), so he's no stranger to laying down a vivacious foundation for a passionate voice.
A major goal of their budding project is to share a deep, cathartic experience with listeners, unifying souls under neon lights. In the early stages, their sound is comparable to highly touted acts such as Aviators, Evanescence, and the aforementioned Evergrey. And with their prime members being exceptionally seasoned and intuitive, Eramnesia holds much promise of creating a plethora of visceral sermons.