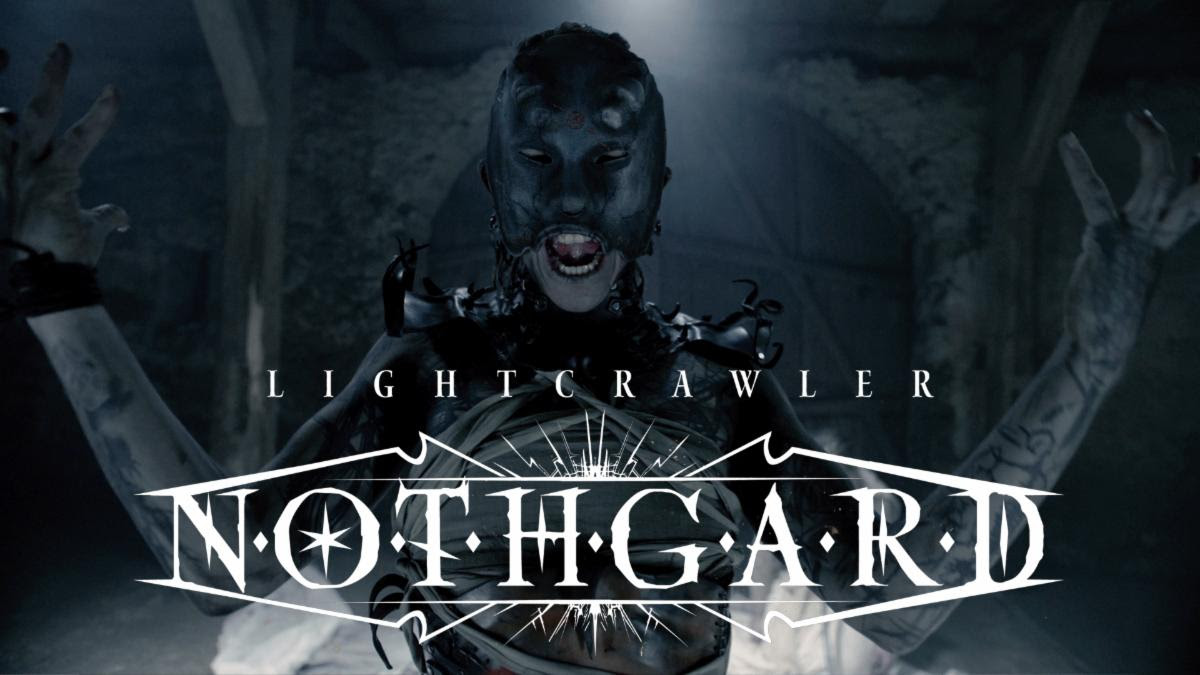 Epic Melodic Death Metallers Nothgard have just released a brand new digital single, Lightcrawler! Feel free to check it out on all digital platforms worldwide. The single was recorded and mixed by Nothgard's very own Dom R. Crey (vocals/guitar) at his Splendid Wave Studios in Germany. The finishing touch was given by the fantastic Maor Appelbaum in Los Angeles / USA. The stunning cover artwork was created by Michal Loranc.
To underline the message of the single, the band shot a dark, atmospheric music video (directed by Dream Film Factory) with high quality special effects. Please check it out at: https://www.youtube.com/watch?v=dIF7yP_VY5A
Comments Nothgard singer/guitarist Dom R. Crey: "To me, 'Lightcrawler' is a bit more than just a single. The whole thing has slumbered in my brain for some time. I just needed the right trigger to put it into lyrics and music. For the listener, the 'Lightcrawler' is just a metaphorical figure, but for me, it is a real being. It is an embodiment of people I met in my life. People who made me feel drained and sick."
Nothgard entered the official German album charts with their latest album Malady X at position 53! Visit metalblade.com/nothgard to check out all three videos Nothgard produced for Malady X and to order the album. Physical and digital options available.
Nothgard line-up:
Dom R. Crey – Vocals, Lead Guitar, Studio Keyboards
Skaahl – Guitars
Jan Jansohn – Bass
Felix Indra – Drums
Nothgard online:
https://nothgard.com/shop/
www.nothgard.com
www.facebook.com/nothgard
https://twitter.com/nothgard
https://www.instagram.com/nothgard/
https://open.spotify.com/artist/1PAbtuWk6jScTI9ImsDC8C
https://nothgard.bandcamp.com/
https://www.splendid-wave-studios.com/