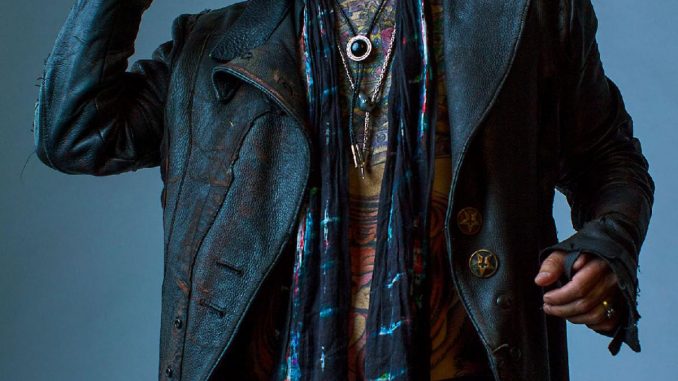 Cleopatra Records releases EMPTY STREETS Age Of Excess EP today, February 28. Age of Excess features remixes and bonus tracks from a variety of electronic artists including Aesthetic Perfection, Grendel, Ophelia, Lost Outrider, Ese' & Zain, and an EMPTY STREETS remix (the first one Aaron has ever done). This eclectic gang of songs is led by the haunting first lead single and video – a NIN cover of "CLOSER" which dropped on Valentines Day, February 14, 2022
Aaron Thompson shares, "I have always been fascinated with remixes and reimagining songs through a different lens, and this was a fun way to collaborate with some artists that I myself am a fan of! I like their remixes even better than my original versions!"
About Empty Streets:
Though EMPTY STREETS may be new to many listeners, Aaron Thompson has a long musical history, in addition to his successful foray into the adult industry under the alter-ego Small Hands. But before he ever stepped in front of the camera to film his first hardcore sex scene, Thompson was setting stages ablaze around the globe with his hardcore rock shows. EMPTY STREETS represents a return to form for this multi-talented artist.
Thompson grew up the son of a preacher in San Diego, California. From the moment he was gifted his first guitar, he turned from humming church hymns to playing the devil's music on his six-string. In 2003 Thompson stormed the San Diego music scene when he founded the band The Stranger's Six, for which he was the frontman and songwriter. The band's infectious live performance sold out notable venues like The Casbah, SOMA and House of Blues, and landed the group shared billing with the likes of 30 Seconds to Mars, TSOL, Panic at the Disco, Dashboard Confessional, The Misfits and The Cult. They were regularly nominated for "Best Punk Band" at the San Diego music awards alongside other local legends Pierce the Veil, Blink 182, and The Locust. In 2007 The Stranger's Six signed to Koch Records, and went on several US tours, including the Warped Tour.
In 2012 Thompson joined the band Fenix TX on their headlining European Tour, which covered over 20 countries. That year, Aaron also became romantically engaged with adult film legend Joanna Angel. Thompson first dabbled in the adult industry by writing original scores for her Burning Angel films. But as the pair's lives became more entwined, he took on more and more roles in Angel's production team until he eventually stepped in front of the camera as "Small Hands." Within a few years, Small Hands went from co-staring alongside Angel to winning "Male Performer of the Year" awards from every single adult trade association: AVN, Xbiz, XRCO, Adult DVD Talk, The Alt Awards and The Inked Awards.
EMPTY STREETS online:
@thesmallhands_ – Empty Streets
@0phe1ia – Ophelia
@cleopatrarecords – Cleopatra Records