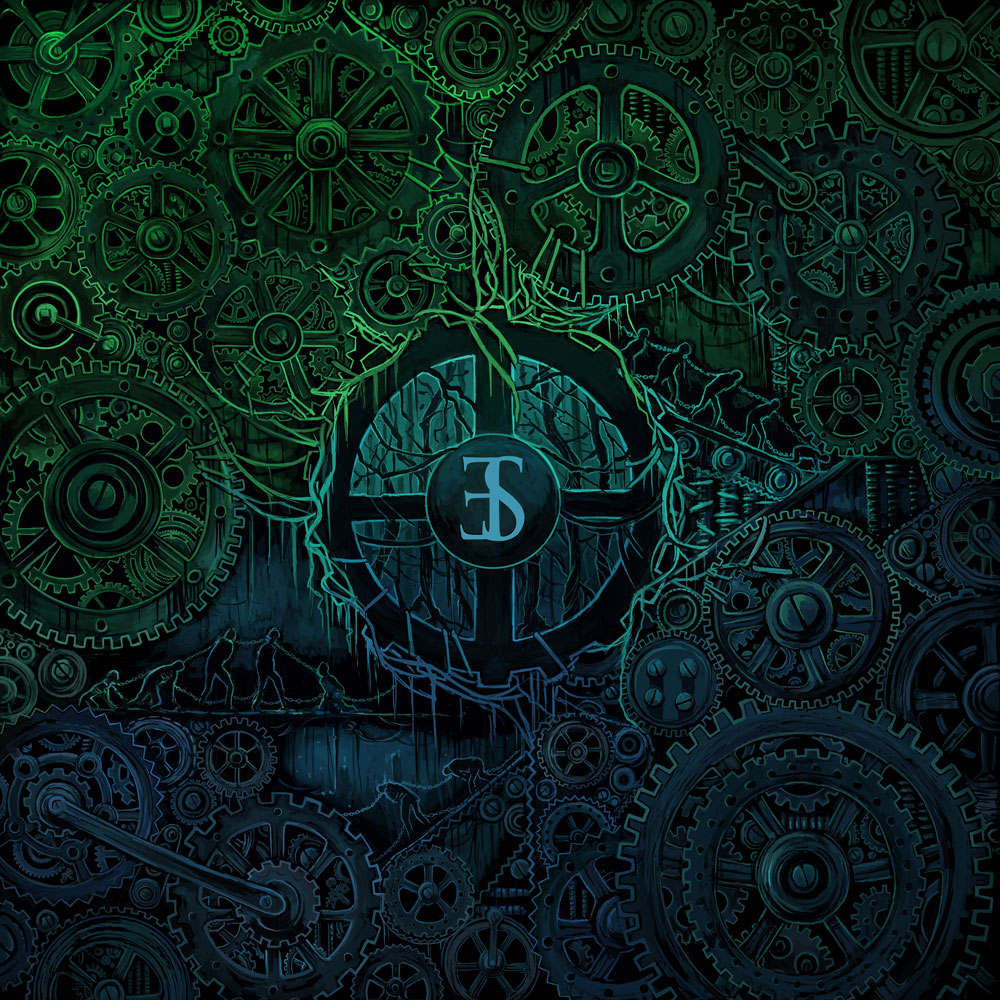 EMPLOYED TO SERVE ANNOUNCE NEW ALBUM ETERNAL FORWARD MOTION — ALBUM OUT MAY 10 VIA SPINEFARM RECORDS

LISTEN TO + WATCH VIDEO FOR "FORCE FED"
"Without struggle there is no triumph — the human mind manages to flick between polar opposites, from taking life one day at a time and living in the moment to self-destructing and creating a bitter outlook. It's important to acknowledge both. Keep moving forward and don't look back." – Justine Jones, Employed to Serve
EMPLOYED TO SERVE, one of the most exciting heavy bands on the planet and winner of Kerrang!'s Album of the Year with 2017's The Warmth Of A Dying Sun, have announced their new album Eternal Forward Motion. The record will be released on May 10 via Spinefarm Records.
Listen to and watch the video for the new single "Force Fed" here.
"Eternal Forward Motion came after five years of perfecting the kind of band we want to be," said singer Justin Jones. "This is the album that defines who we are as a band and we couldn't be more proud of it."
Lyrically, Eternal Forward Motion is about a jaded generation struggling to find a purpose and losing daily battles with self-doubt and external influences. "When contemplating what the future holds for one's self, it can be quite daunting thinking about whether you will ever be truly content with your life and the person that you are," Jones furthered. "In the fast-paced society we live in, it can cause many people to burn out and chase unobtainable expectations of themselves. We are also now faced with the social media boom leading many people to be plagued by self-comparison and fear of missing out. All these distractions can cause someone to dwell on what they don't have and take for granted some aspects of life that we should be thankful for each day."
Formed in 2012, this young five-piece already has two full-length outings to its name, along with a series of EPs/singles. 2015 saw the release of the Greyer Than You Remember album, with the award-winning The Warmth Of A Dying Sun following two years later. It was truly a breakthrough mission statement. In support of their recordings, ETS have performed at a number of UK and European festivals (Download, Graspop, Boomtown, 2000Trees, With Full Force, ArtcTanGent, Lowlands, and more), as well as touring with the likes of Code Orange, Stick yo Your Guns, Counterparts, Stray From the Path, Milk Teeth, Rolo Tomassi, Jamie Lenman (as main support at Lenmania Festival), and Black Peaks.
ETERNAL FORWARD MOTION TRACK LISTING:
1. Eternal Forward Motion
2. Beneath It All
3. Dull Ache Behind My Eyes
4. Harsh Truth
5. Sore Tooth Twin
6. Force Fed
7. We Forgot You
8. Suspend In Emptiness
9. Reality Filter
10. Owed Zero
11. Bare Bones On a Blue Sky
EMPLOYED TO SERVE ONLINE: