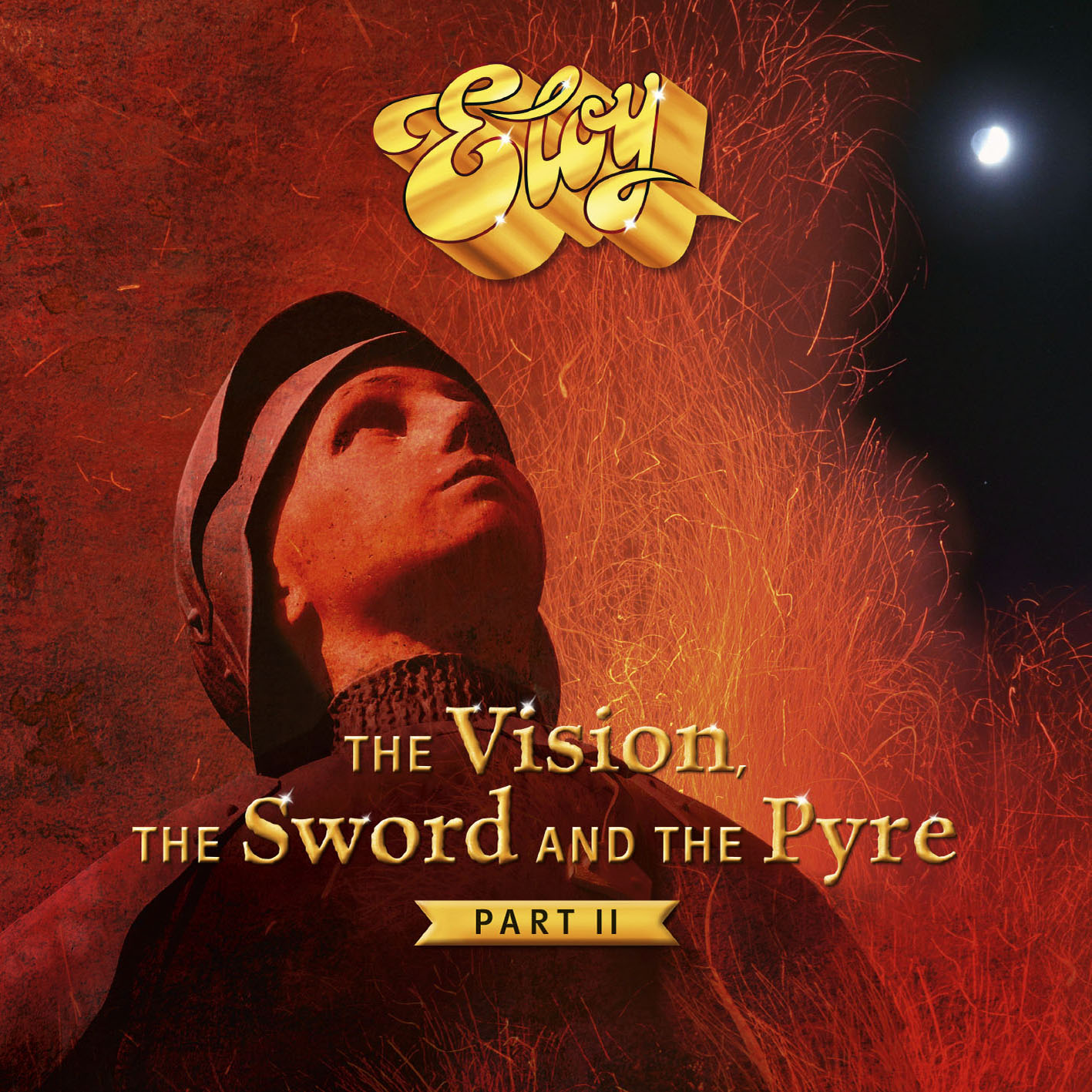 Frank Bornemann
Photo by: Kate Cymmer Photography
Eloy, the German-based legendary progressive rock band captained by Frank Bornemann have released the follow up to their impressive 2017 release of the same name titled The Vision, The Sword and The Pyre (Part II) through Artist Station Records.
The Part II release to The Vision, The Sword and The Pyre is a dramatic sequel of Bornemann's Part I which ends with the liberation of Orleans by Joan of Arc. The release is now considered an emotional and factual musical work of Joan of Arc's history.
Bornemann originally released this grand undertaking as a band venture but it's much more than that. Bornemann has incorporated outstanding production, angelic voices in choirs, spoken word passages and mid-evil instrumentations as well. Part II of The Vision, The Sword and The Pyre is more than just the composing of each song and passage. The dedicated research and the gathering of facts over the years was an important piece of the Part II blueprint to compliment the songs as well.
These efforts allowed Bornemann to create Part II with as much true to life information as possibly attainable. In doing so, Bornemann enlisted the assistance of Olivier Bouzy, the director of the Centre' of Jeanne d' Arc in Orleans who assisted in the clarification of details, issues, and complicated questions during Bornemann's quest.
If one's not familiar with the story of Joan of Arc, the 13-track Part II will most certainly be a mystical but truthful aural voyage for the ears and mind.
Even though Eloy is German based with Bornemann holding French roots, fans of English progressive and symphonic rock institutions would feel right at home with Part II.
Bornemann's The Vision, The Sword and The Pyre (Part II) is more just an impressive musical and grand undertaking, it's a notable piece that has resulted in an incredible final outcome. In simplistic terms, Part II is an exceptional album. It may just be one of the top studio releases to emerge from Germany in 2019.
Selecting only a few tracks wouldn't do justice to Part II. This would be equated to opening a historical text and reading select pages. Part II is predestined to be experienced from start to finish without interruptions. It is highly recommended though to either research Part I or to actually obtain Part I and start listening to Bornemann's musical quest from that point.
To aid in the understanding of Part II and the history of Joan of Arc, Bornemann filmed an eight-minute narrative video complete with English subtitles and song clips with a hinted surprise to come.