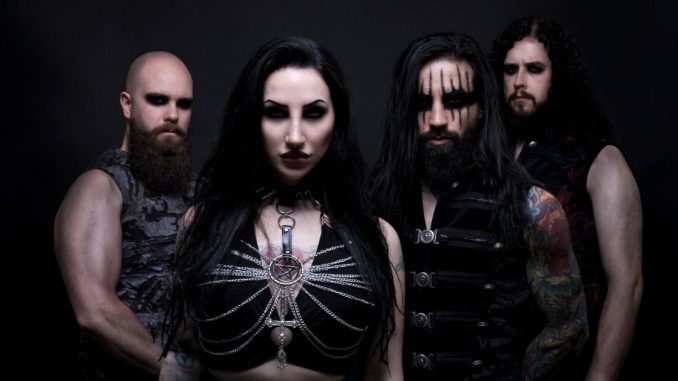 Swedish dark symphonic metal powerhouse ELEINE today unveils their video for latest single, "War Das Alles," a very special track taken from their upcoming new full-length, We Shall Remain.
"War Das Alles" — German for "Was this all?" — is a poem written by frontwoman Madeleine Liljestam during some dark hours. It translates into one of the most touching and intimate moments on the album.
The band comments, "It all started with a poem in English, that made more sense in German and 'War Das Alles' came to life. In the midst of darkness, you might question yourself, 'was this all? Am I no more?' It's a natural question when going through something that's too heavy for your shoulders. Before things get better – it will be heavier for a while. Whether it's depression, a difficult task at work, or a relationship… it usually gets heavier right before you reach the goal.
"With this single, we want to highlight that these thoughts and feelings sometimes enter your life, and that it doesn't mean it's the end. It's a part of something better to come. Balance within life. Feel that you are accepted as you are with this song, that you are not alone. Embrace the very special feeling and atmosphere this chorus brings – and tomorrow might feel a bit brighter with the entire ELEINElegion supporting you."
Watch ELEINE's previously released visualizer for "Never Forget" at THIS LOCATION and their video for the record's first single, "We Are Legion," at THIS LOCATION.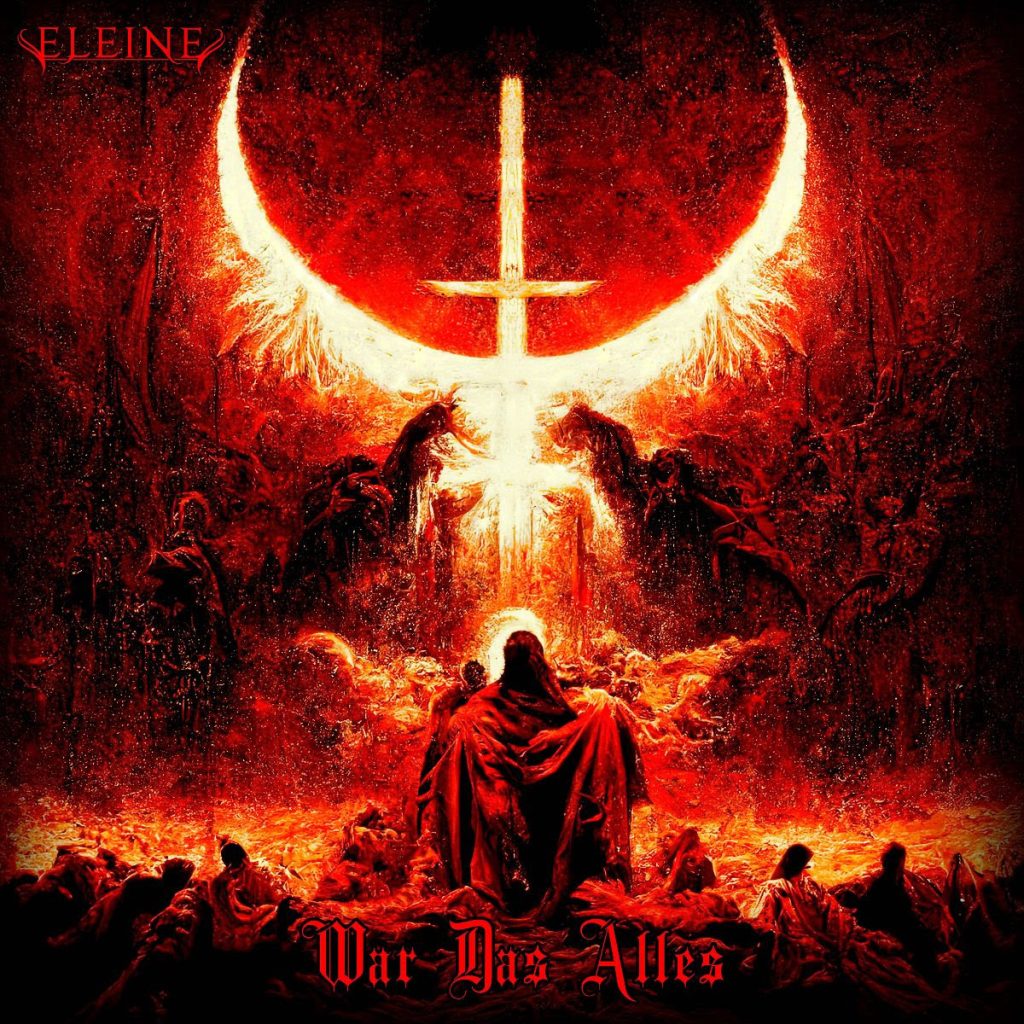 We Shall Remain, which will be released on July 14th via Atomic Fire Records, will be available as a digibook CD, digibook CD + signed photo card (limited edition; EMP & Sound Pollution excl.), jewel case CD, LP (Orange/White), and digitally.
Preorder the album in the physical format of your choice, presave it on your favorite DSP, or preorder it digitally to receive "War Das Alles," "Never Forget," and "We Are Legion" instantly at eleine.afr.link/weshallremainPR.
We Shall Remain was written and produced by guitarist/vocalist Rikard Ekberg and lead vocalist Madeleine Liljestam while Thomas "Plec" Johansson took care of co-recording, mixing, and mastering at The Panic Room Studio in Skövde, Sweden. Its fiery artwork was designed by Nestor Avalos (nestoravalosofficial.com) and Madeleine Liljestam.
ELEINE is currently setting stages ablaze across North America supporting Moonspell. The tour commenced on April 29th and will wind its way through nearly two dozen cities, coming to a close on May 23rd. See all remaining dates below.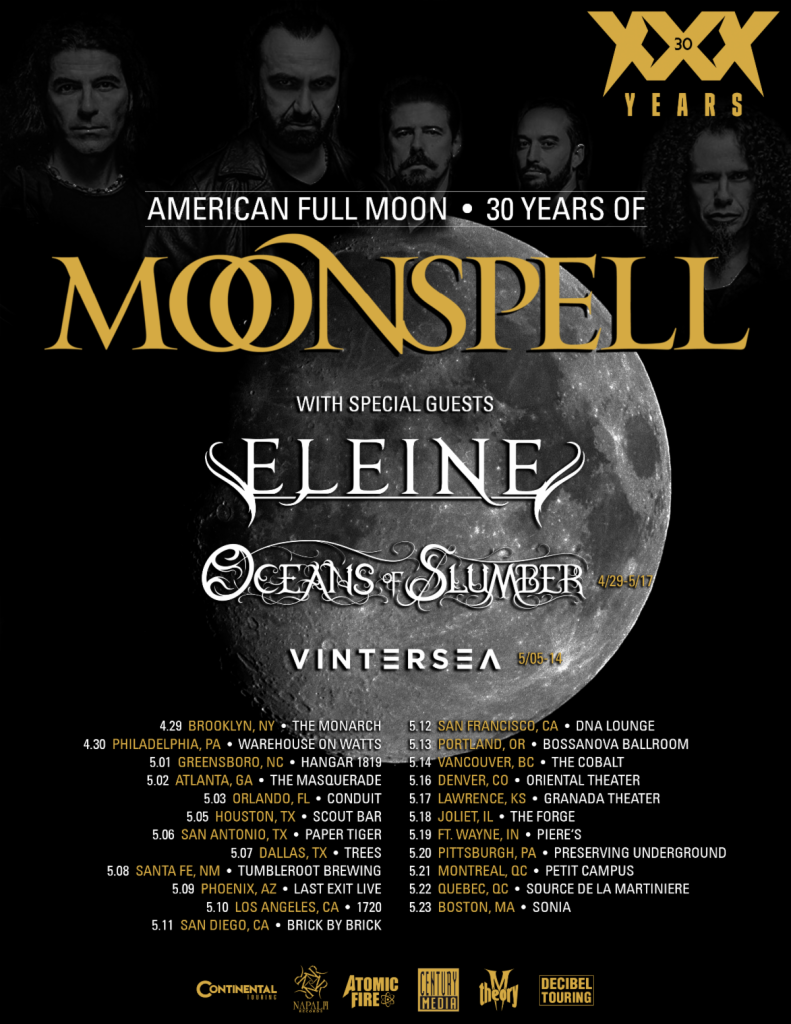 ELEINE w/ Moonspell [remaining dates]:
5/18/2023 The Forge – Joliet, IL
5/19/2023 Piere's – Ft. Wayne, IN
5/20/2023 Preserving Underground – Pittsburgh, PA
5/21/2023 Petit Campus – Montreal, QC
5/22/2023 Source De La Martiniere – Quebec, QC
5/23/2023 Sonia – Boston, MA
End Tour
6/03/2023 Evenew Arena – Stockholm, SE w/ Nightwish, Art Nation
8/02/2023 MetalDays – Velenje, SL
8/11/2023 Alcatraz Metal Festival – Kortrijk, BE
Listen to "War Das Alles" on Spotify HERE.