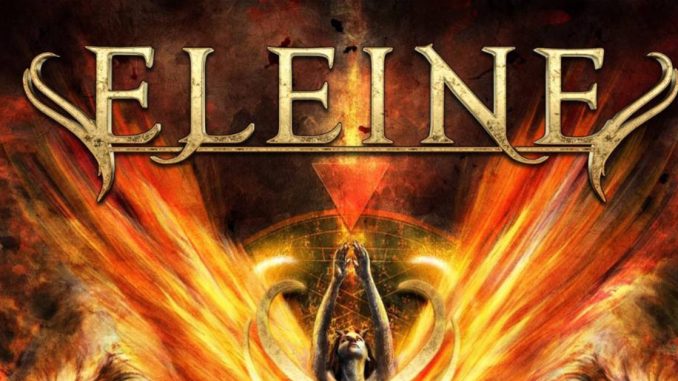 With just over a month from the release of their fourth studio album, We Shall Remain, Swedish dark symphonic metal four-piece ELEINE today unleashes their latest single, "Stand By The Flame," reminding us that there are moments in life when one realizes that "enough is enough."
Vocalist Madeleine Liljestam and guitarist/vocalist Rikard Ekberg elaborate, "It is time to stand by the flame that has been ignited, clearly showing the pain you've been through. No longer is it 'them' who push you down, it is 'us' who push back. Stand by the flame and we'll stand victorious.
"'Stand By The Flame' is the second to last single from our upcoming album. It's a strong hymn with groovy drums and riffs and a catchy chorus that we can't wait to hear our fans sing along to on all the upcoming shows, feeling strong and empowered!"
Watch ELEINE's "Stand By The Flame" visualizer at THIS LOCATION. Stream/purchase the track at THIS LOCATION.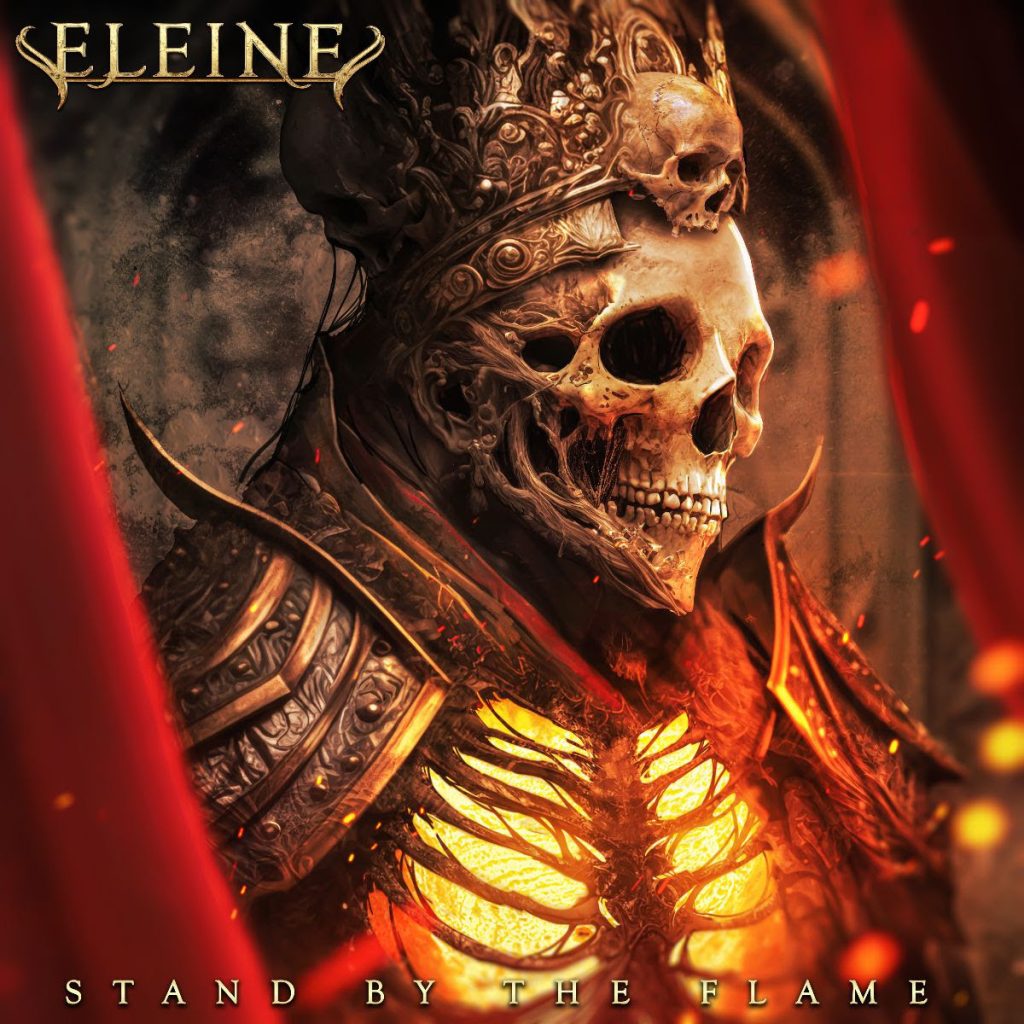 Watch ELEINE's previously released video for "War Das Alles" HERE, "Never Forget" HERE, and "We Are Legion" HERE.
We Shall Remain was written and produced by guitar player/vocalist Rikard Ekberg and lead vocalist Madeleine Liljestam while Thomas "Plec" Johansson took care of co-recording, mixing, and mastering at The Panic Room Studio in Skövde, Sweden. Its fiery artwork was designed by Nestor Avalos and Madeleine Liljestam.
We Shall Remain, which will be released on July 14th via Atomic Fire Records, will be available as a digibook CD, digibook CD + signed photo card (limited edition; EMP & Sound Pollution excl.), jewel case CD, LP (Orange/White), and digitally.
Preorder the album in the physical format of your choice, presave it on your favorite DSP, or preorder it digitally to receive "Stand By The Flame," "War Das Alles," "Never Forget," and "We Are Legion" instantly at eleine.afr.link/weshallremainPR.
In related news, ELEINE will be in Germany for three exclusive signing sessions at EMP stores and are looking forward to signing the new album for you on these dates:
Leipzig: July 6th, 2023
Dortmund: July 7th, 2023
Lingen: July 8th, 2023
ELEINE Live:
8/02/2023 MetalDays – Velenje, SL
8/11/2023 Alcatraz Metal Festival – Kortrijk, BE