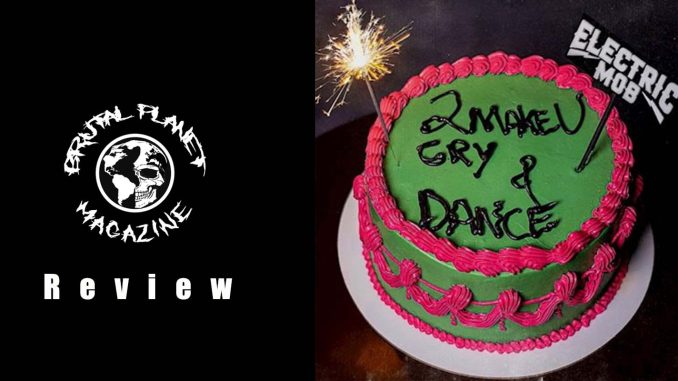 The second full album by the Brazilian rock band Electric Mob is set to be released on January 27, 2023.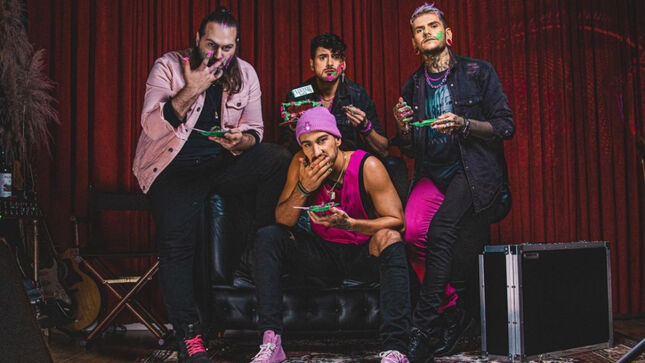 2 Make U Cry and Dance is a collective of music celebrating the influence of 4 decades of rock, groove, metal, and more.
The album is very relatable and intense as it reflects on the overwhelming loss and frustrations the band experienced during the COVID-19 pandemic. The loss of loved ones and friends, and not being able to perform for over two years, forced them to look deeper inside themselves. Their experiences and feelings come through in the music, as well as their hope for the future.
This exciting young band, consisting of Renan Zonta on vocals, Ben Hur Auwarter on guitar, Yuri Elero on bass and Andre' Jeister on drums, is ready to take the rock world by storm and is fast becoming one of the most influential rock bands out of Brazil.
The first song, "The Sun is Falling", is a sure hit and will no doubt, be instrumental in launching this band into rock stardom. The song is hard hitting with plenty of power chords and in your face vocals. It plays really well and honestly, the louder it is, the better it sounds. The tunes "Saddest Funk Ever" and "By the Name", also add a straight forward rawness to the record.
"Soul Stealer", "Thy Kingdom Come", and Love Cage" are all great tracks with chanting vocals, bluesy guitars, and great rhythms.
The album is a journey that takes you on a rock and roll trip fueled with Zonta's explosive vocals, Auwurter's and Elero's powerful guitar and bass, as well as Jeister's hard hitting drum skills. These four musicians have a tremendous amount of talent and the rock world will surely welcome this band and their brand of rock.
There are four music videos that have been released featuring the songs from the upcoming album, "Sun is Falling", "By the Name", "I THINK IT'S GONNA HURT", and "Love Cage".
Rock fans, worldwide, will definitely want to add this record to their collection.
Electric Mob is well on the way to becoming one of the most promising bands blazing their way into 2023.