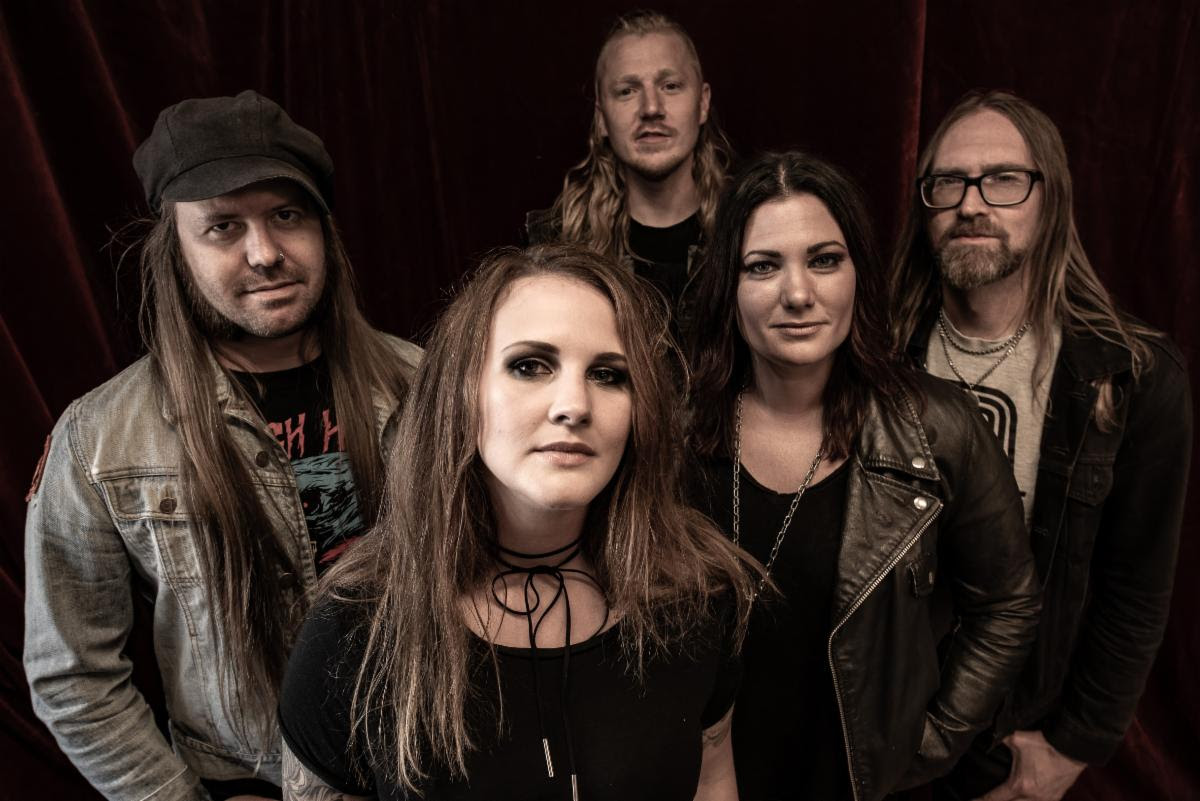 Self-Titled Debut Album out November 27 via Tee Pee Records/Majestic Mountain Records
"These are riffs that will melt your speakers…"
METAL INJECTION
"Sabbath, Entombed and Fu Manchu. This comes through in fiery spadefuls on this riffy yet head-spinning new single ['It Comes Alive']"
CLASSIC ROCK
With their new single and subsequent music video for "Blackened Eyes" premiering now over at Rock Hard (
watch it here
), ELECTRIC HYDRA will release their self-titled debut album on November 27th via Tee Pee Records/Majestic Mountain.
"'Blackened Eyes' was an older and completely different song at the start," explains vocalist Sanne Karlsson. "It's written in an ironic way about somebody who turned out to be really grumpy and bloody-minded after recently returning home from a US tour. The message in the text is that despite how much of a diva someone is, we are all going to end up looking the same way when we're six feet under."
Formed on the windswept West Coast of Sweden, amid the dark forests of Småland,
Electric Hydra – formed by Sanne Karlsson, Ellinor Andersson, Jonathan Möller and Jonny Petterson – first met on an impromptu night in late 2017. In doing so they discovered a connection; a newfound friendship through a shared of Kyuss, Fu Manchu, Entombed and Black Sabbath, and decided to book a rehearsal room the very next morning.
Known for delivering high energy shows, the band has played live at Sweden Rock Festival and Malmöfestivalen; toured Europe and shared stages with Lucifer, Monolord, Truckfighters and Greenleaf, among many others.
With Dennis Åhman being brought in to replace Petterson on drums, work on their debut began in early 2020 and continued throughout the COVID-19 pandemic at Shimmer Studios, Studio BO and Welfare Studios. Further reinforced with new recruits in Peter Söderberg and At the Gates/Bombs of Hades' Jonas Stålhammar (following the departure of Jonathan Möller) the quintet is keen to prove exactly why they are considered one of the most exciting new acts on the Swedish rock scene.
ELECTRIC HYDRA is:
Sanne Karlsson – Vocals
Ellinor Andersson – Bass
Dennis Åhman – Drums
Jonas Stålhammar – Guitar
Peter Söderberg – Guitar
DISCOGRAPHY:
'The Last of Us' (7" Vinyl, Moondawn) 2019
'The Burden' (Digital Single, Self-Released) 2019
'World Domination' (Digital Single, Self-Released) 2018
ELECTRIC HYDRA Socials: