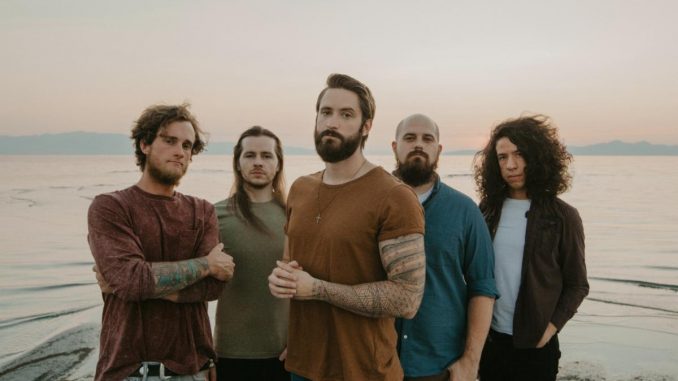 Tuesday, June 29, 2021 – Hailing from Salt Lake City, Utah, Eidola has today released their latest release "Counterfeit Shrines" (via Blue Swan Records). Furthermore, the band has announced their next album 'The Architect' which will be released on Friday, September 17. Speaking on the news, the band shares:
"The solidified partnership between Blue Swan & Rise Records has given Eidola the opportunity to create a release experience that we feel this album deserves. Thank you so much for waiting. Here is Counterfeit Shrines off our new album The Architect."
WATCH: Eidola's New Track "Counterfeit Shrines"
The Architect

Eidola

Track Listing:

1. Hidden Worship

2. Counterfeit Shrines

3. Caustic Prayer

4. Empty Gardens

5. Occam's Razor

6. Perennial Philosophy

7. Forgotten Tongues

8. Unequivocal Nature

9. Alchemist Ascendant

10. Elephant Bones

11. Mutual Fear (ft. Jon Mess)

12. Ancient Temperament
Formed in 2011 by Andrew Wells and close friends, Eidola has progressed through many different chapters in their career. After two successful releases on Blue Swan Records, the band has transitioned into the phase of 'The Architect', keeping the same core members James Johnson, Matt Dommer, and Matt Hansen with the addition of Sergio Medina on guitar. 'The Architect' will be the third major release on Blue Swan Records, and the first release partnered with Rise Records.