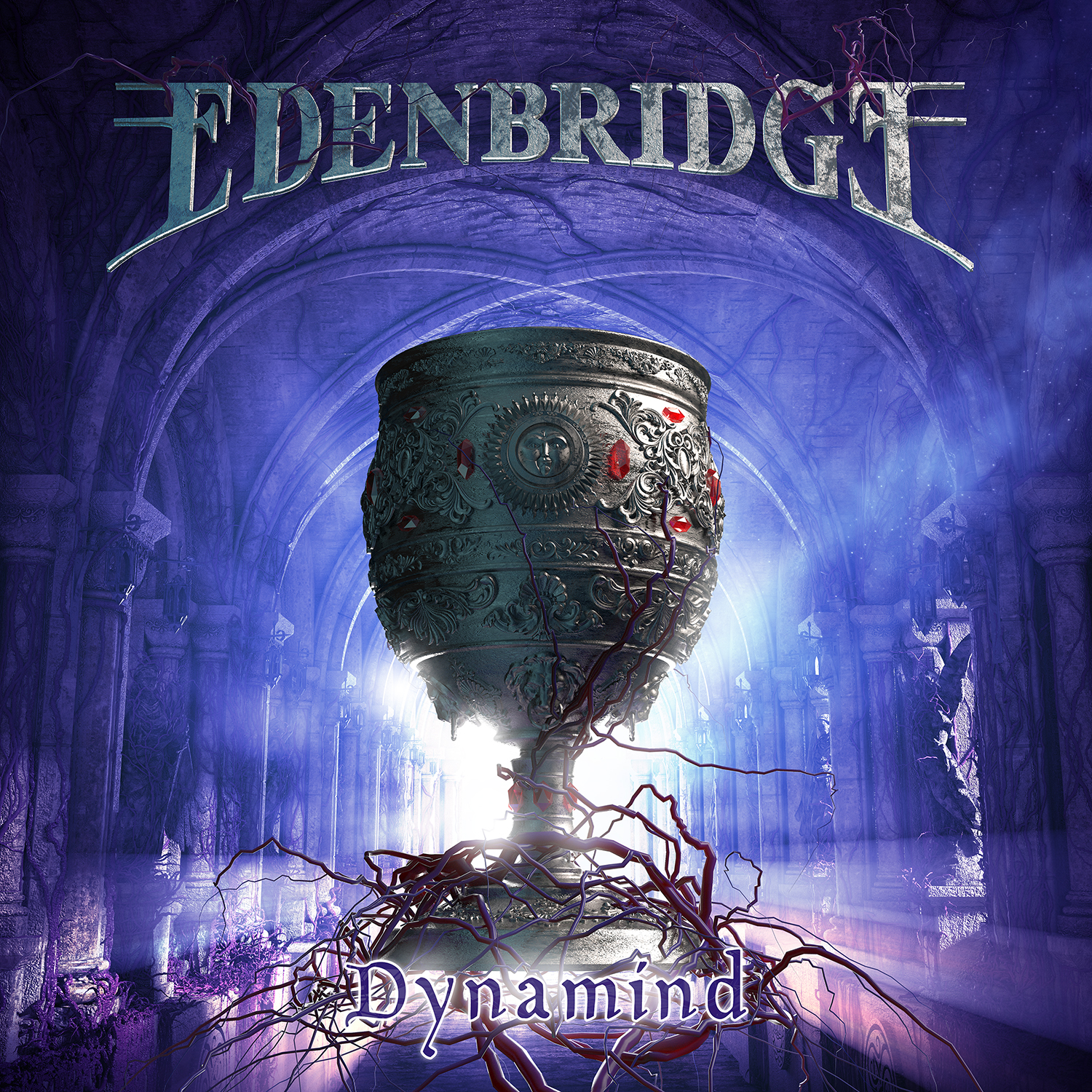 The whole is more than the sum of its parts. – Aristotle (Brainyquote)
If you're not familiar with the world of melodic metal, take heart. Austrian melodic metal's Edenbridge has a new album out on October 25, 2019 on Steamhammer/SPV that can introduce you the sounds and styles that make the genre as unpredictable as it is entertaining.
The album, Dynamind, is the band's 10th and it brings together a collection of songs with everything from haunting melodies, 80-ish synthesizers, fast and hard metal rhythms, soaring movie soundtrack intros to vocal driven ballads and even an Irish jig.
Songs like opener, "The Memory Hunter", "Live and Let Go" and "Where Oceans Collide" keep the album attention-grabbing. Each song has its own style and sound, but the clear and strong vocals of Sabine Edelsbache stitch them together, so one flows to the next like individual courses of the same meal.
Then there's a WTH moment when "On The Other Side" starts up. It's Irish from the get go and your ears do a 'double-take' with the unexpected offering. The song was 15 years in the making, rolling around in the mind of the album's composer and guitarist Lanvall. He says, "I had the idea as far back as (2003's) Aphelion, but at that time there were still some important parts missing. This time the verse and chorus suddenly came to me out of nowhere when I returned from a walk. Suddenly, in one moment, it was all there…"
The kaleidoscope of music continues with "All Our Yesterday's" with it's cinematic opening, followed by pure metal, "The Edge Of Your World". The slowest and most ballad-like "Tauerngold" relaxes and soothes before the hard rock of "What Dreams May Come" pulls you back and forth between the choppy rhythms of the music and the smooth voice of Edelsbache.
The grand finale (and that's the perfect description) is 12 minute long "The Last of His Kind". The song starts with the most melodic guitar piece yet, then drops and builds to the climatic ending. There is a short piece afterward, title track "Dynamind", but that feels more like the cherry on top of the magnificent dessert you just experienced.
Edelsbache provides this insight to the meaning behind the album's title, "The muscle of the consciousness develops through the stress ratio of opposites." The band believes this is a perfect description of their holistic approach to Dynamind and I agree. The album balances the harsh, hard edges of metal with the symphonic melodies they are known for. Like the perfect meal, it has a little something for everyone: hard rhythms, heavy base and truly metal guitar riffs. But the vocals cut through to smooth it all out and leave you satisfied and sated.
Edenbridge is:
Sabine Edelsbacher: Lead vocals
Lanvall: Lead- & rhythm guitars, bass, 6 & 12 string acoustic guitars, piano, keyboards, orchestration, Hammered Dulcimer, Kacapi, Bouzouki, Mandolin
Dominik Sebastian: Lead- & Rhythm guitars
Johannes Jungreithmeier: drums
Stefan Gimpl: bass
Tracklisting:
CD 1 1.
The Memory Hunter 5:02
2. Live And Let Go 4:28
3. Where Oceans Collide 4:07
4. On The Other Side 4:48
5. All Our Yesterdays 4:56
6. The Edge Of Your World 5:50
7. Tauerngold 5:34
8. What Dreams May Come 5:58 9.
The Last Of His Kind 12:11
10. Dynamind 2:11
CD 2
1. The Memory Hunter (Instrumental) 5:02
2. Live And Let Go (Instrumental) 4:28
3. Where Oceans Collide (Instrumental) 4:07
4. On The Other Side (Instrumental) 4:48
5. All Our Yesterdays (Instrumental) 4:56
6. The Edge Of Your World (Instrumental) 5:50
7. Tauerngold (Instrumental) 5:34
8. What Dreams May Come (Instrumental) 5:58
9. The Last Of His Kind (Instrumental) 12:11
10. Dynamind (Instrumental) 2:11